Beijing improves conditions for cyclists
Share - WeChat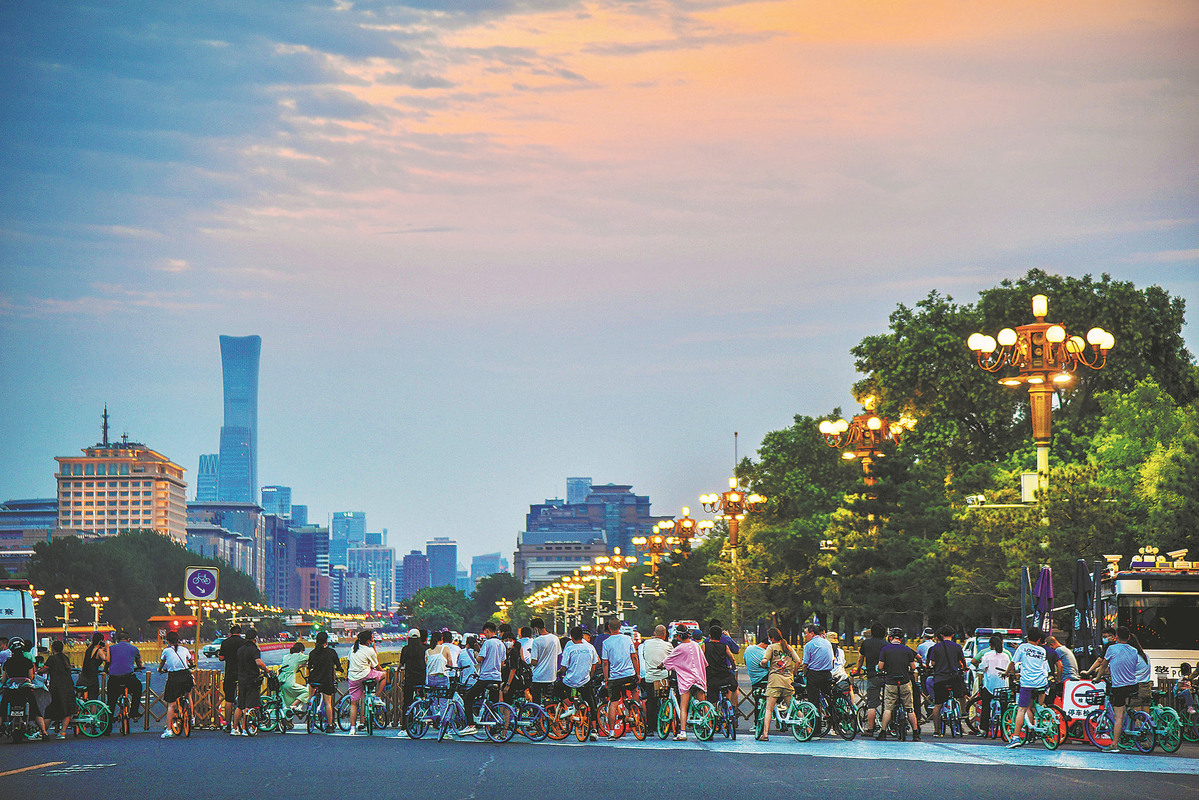 Link introduced
In 2018, the authorities in Beijing began to build the city's first cycles-only road in the north of the capital, connecting the densely populated Huilongguan community with the Shangdi area, home to a cluster of high-tech companies.
The 6.5-kilometer route has been used frequently since it opened on May 31, 2019, and according to the Beijing Municipal Commission of Transport, the road had seen more than 5.24 million rides as of June.
Liu, from the WRI, who is a member of the Beijing Transport Commission's expert committee that assesses the city's transportation projects, said authorities have promoted the return of bicycles in the capital since 2018.
"Many of the projects I reviewed before 2018 involved retrofitting traffic lights, and building parking lots and intelligent transportation systems. But since 2018, most of the projects I have assessed have been related to bicycles," Liu said.
In May, the Beijing municipal government announced a transportation development and construction plan, which aims to introduce designated cycle lanes on all roads with a width of 12 meters or more within the Fifth Ring Road in the next three years. Some 400 km of waterfront slow-traffic lanes will also be launched by 2025.