Sanlitun builds big for the future
Share - WeChat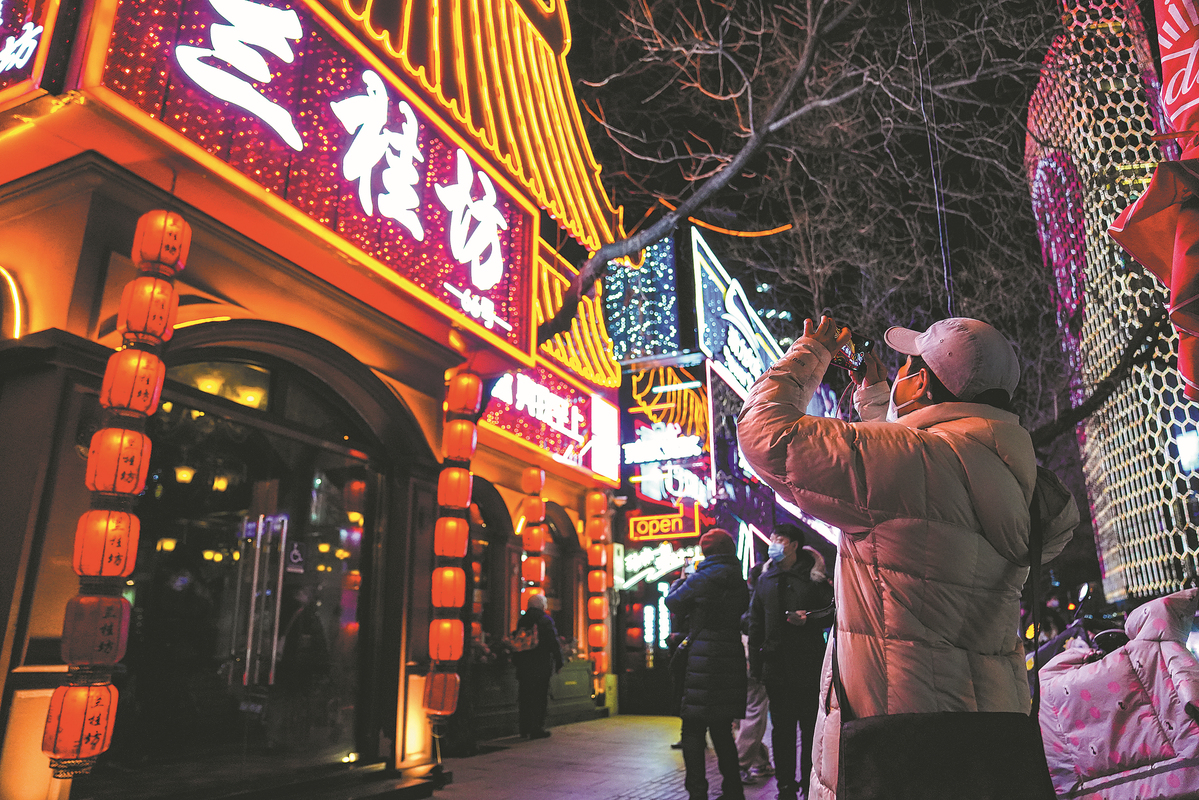 New way forward
As the latest renovation work proceeds, concern has been voiced for the area's future.
Wei Lei, deputy director of the street working office in Sanlitun, told Beijing Evening News that the area will be preserved, as bar street was popular with locals and tourists.
"We are introducing other businesses such as snack bars, milk tea stores and coffee shops to satisfy various consumption demands," Wei said.
When the renovation work is completed, Sanlitun will be connected with Yansha, Solana and other business areas. Another lane will also be added to ease traffic congestion.
Lai Yang, chief expert at the Beijing International Trade Center research base, told Beijing Business Today that with the capital striving to become an international consumption center, there are demands for various forms of culture and consumption.
"People are becoming more prosperous, and bars are expanding in Beijing. In the long term, we should upgrade bar street, preserve its original character, add new elements, and create a rich, inclusive bar culture," Lai said.
Upgrading bar street is important for Beijing's bar culture, but establishing such a culture should not be limited to one street, he added.
"Many bar ventures are integrating different businesses to increase their efficacy. In the future, bar street needs to add more functions, services and cultural integration to meet the diverse needs of consumers and better help Beijing toward becoming an international consumption center," Lai said.
Yang Qingsong, secretary-general of the China Commerce Association for General Merchandise, told Beijing Business Today he believes that all plans, construction and investment should serve the goal of "building Beijing into an international consumption city".
"New businesses such as coffee shops and milk tea stores will meet consumers' various demands for an international business district," Yang said.
"In the future, Sanlitun should be led by fashion consumption, bars, coffee shops and other leisure formats to provide consumers with a diversified shopping experience. With these efforts, it will attract consumers of different ages."