Chinese enterprises embrace fresh opportunities
Share - WeChat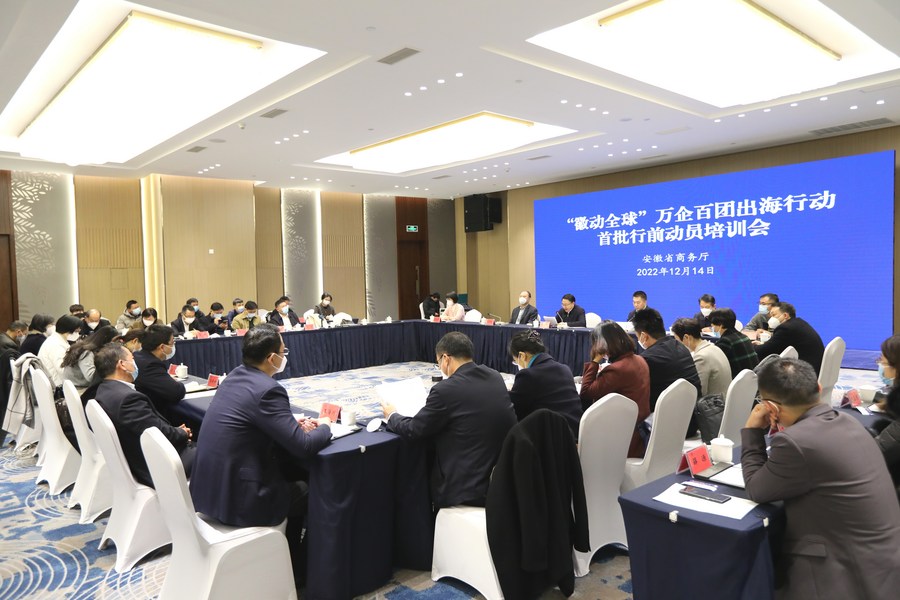 HEFEI - After a 10-day business trip to South Korea and Japan, Tang Wensheng, general manager of the Wuhu branch of the Muchen International Electronic Commerce Co Ltd, is busy organizing factories to produce products to fulfill new orders.
"We sell smart home appliances, including floor-sweeping robots and vacuum cleaners, to many countries. During this trip, we visited new and old clients and obtained orders worth $60 million," said Tang.
Tang is among the business delegation in East China's Anhui province that took a chartered plane to South Korea and Japan to expand business opportunities and seek new cooperation in late December 2022.
The trip turned out to be fruitful. The total value of the orders reached 2.24 billion yuan ($330.86 million), and 22 foreign investment projects were concluded in new energy vehicles, overseas warehouses and cultural exchanges.
"With face-to-face meetings and deep negotiations, we got business orders more quickly and can also master the new trend of the overseas market better," said Tang.
Since China announced a new set of measures to optimize its COVID-19 response, commerce departments in Anhui have sent over 210 people from more than 110 enterprises to attend trade activities in over 20 countries and regions.
By going global, these enterprises have embraced new clients, new orders, and new chances with clearer plans and objectives for the new year.
In the production workshop of Maanshan Jinzi Textile Ornament Co Ltd, employees work around the clock to produce tablecloths, which will be sent to Japan by sea.
"During the business trip to Japan, we reached a tentative deal worth more than $4 million with a Japanese enterprise, almost twice our trade volume in 2022," said Tao Jiamu, a company staff member.
The orders from Japan accounted for about 70 percent of the company's export volume. Influenced by the pandemic, the company could only communicate through emails and phones with their Japanese clients over the previous years.
"It was the first time we went to Japan to meet our clients since the pandemic. It deepened the cooperation between the two sides and allowed us to have a clear production target in 2023," said Tao, adding that they plan to purchase new equipment and employ more workers in advance to meet the orders.
According to Tao, Japanese clients will visit their company this year to enhance cooperation.
Anhui will organize multiple trade activities, including online and offline exhibitions, and hold over 100 overseas special investment activities to promote key foreign-funded projects in 2023, said the provincial department of commerce.
Xinhua - China Daily