Painter builds bridge of cultural exchanges
Share - WeChat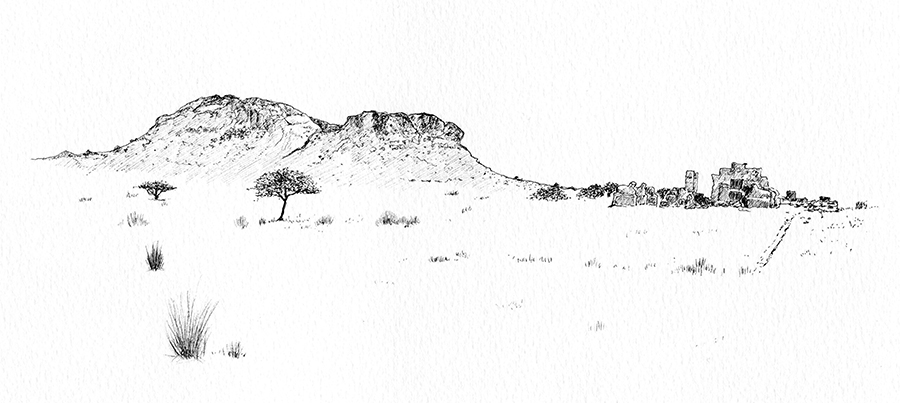 The album has been presented by the Sudanese government as a state gift to visiting Chinese guests. And some Sudanese officials have also attended Su's art and book shows in Beijing during their visits to China.
Su, who is also vice-chairman of Guilin Culture Promotion Society,has taken the opportunity to introduce Guilin to the Sudanese guests,welcoming them to the national"guestroom city", as Guilin is known,having received many foreign visitors since the 1960s.
Su said: "I often stroll along the Lijiang River in Guilin, as if I can breathe the breeze of the Nile. I often climb the mountains in Guilin, but when I look at the starry sky I am missing Africa; I miss my days and nights in Africa and my friends far away."
In producing more than 200 drawings of scenes in and around Guilin, Su says he has tried to express the "beauty of the thousands of faces" of Guilin landscape with various techniques, such as using thick strokes, oil painting, acrylic gouache,and rock coloring, but, he feels they still do "not capture the complete beauty of the Guilin landscape". And it is in his "dialogue" with the Gulin landscape that Su started realizing that "learning from nature is always the secret of making works fresh".Which is the secret of the success of his works on Sudan.
Over these years, Su has also authored several books on Africa in Guilin and Shanghai — including Nile, Nile; Starry Sky in Africa;Close to the Nile; Habibi Sudan; and Lonely Suakin. Critics attribute Su's articles and books on Africa to his first-hand experience in and love of the continent that greatly expanded his vision and view.
Most Popular