Cool new pastime on the rise
Share - WeChat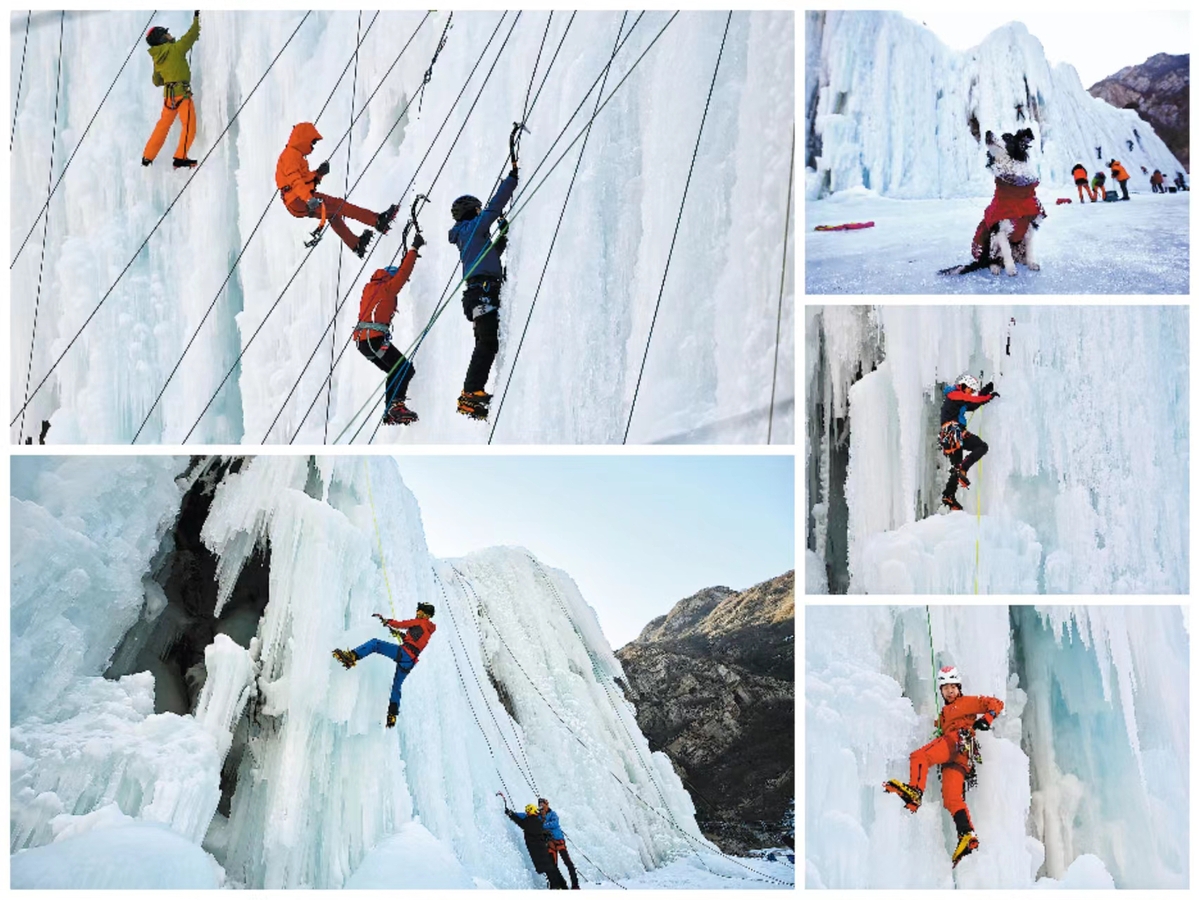 The 13th edition of the festival was held on Dec 31 and, alongside competitions, the festival also featured ice climbing experience sessions and themed parties, attracting newcomers and regular exponents of the sport, alike. Over 40 competitors took part this year, while more than 200 ice climbers have visited the mountain this winter.
Wu Pengcheng was one of the visitors attracted to try the sport at Siguniang Mountain. The 32-year-old was in awe of the icefall's beauty when he decided to pick up the axes 5 years ago.
"I started ice climbing back in 2017 at Siguniang Mountain. I was shocked by the different shapes, colors and conditions on the icefall. When you hit the ice with the ax, you can feel the different textures under the blade." said Wu.
"Some parts are fragile, but others are solid. You just think about trying to find a way to ascend such a slippery and unstable, but beautiful, surface. Climbers are cautious, and use all the skills they can. Even the sound of the tools hitting the ice is part of the sport's charm."
More grassroots activities and more participants are what the sport needs to grow in China. As a club owner and a competition referee, Yu hopes that more people will get a taste for ice climbing, and is confident in the sport's future in China.
"Ice climbing is still a very young sport in the country, although we have hosted some high-level events here. Honestly speaking, on a professional level, there is still quite a gap between us and the global powerhouses of the sport," said Yu.
"There is still a lot of room for improvement. In order to grow, Chinese ice climbing athletes will need to compete in more highlevel international events, and always keep their passion.
"But there are more people starting to discover the sport, and I'm confident in its quick growth in China. The sport needs more promotion and we want people to know that ice climbing is very safe. We are also working on holding more grassroots events for the public to attend."