Efforts on to ensure energy in winter
Share - WeChat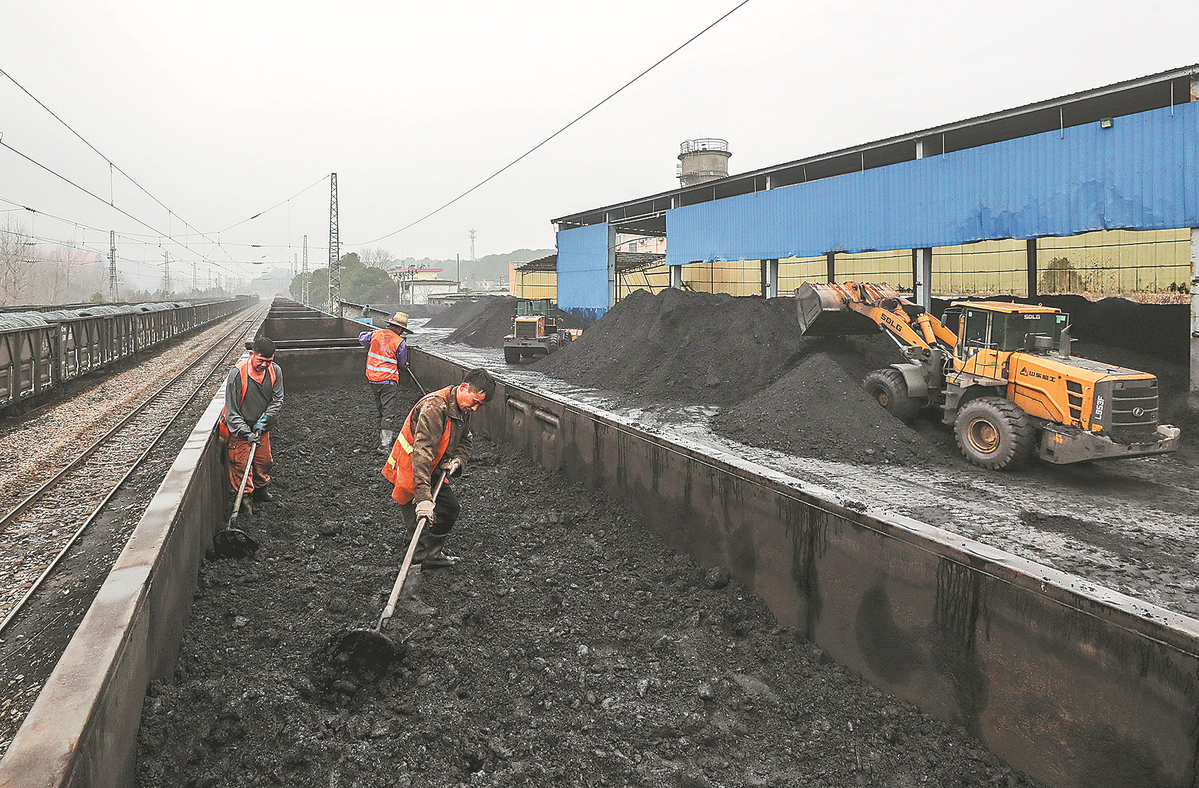 China will take steps to stabilize coal imports and effectively increase the domestic supply as part of its ongoing efforts to ensure stable energy supplies during the heating season, the country's top economic regulator said on Friday.
To meet the rising demand during the heating season, the country will take targeted measures to stabilize the supply of imported natural gas and coal and guide localities and enterprises to ensure coal production during the upcoming Spring Festival holiday, said Lian Weiliang, deputy head of the National Development and Reform Commission.
He told a news conference on Friday in Beijing that more efforts should be made to ensure energy supplies in key regions, guarantee sufficient electricity to meet people's everyday living needs and keep domestic oil and gas fields running safely at full capacity.
While the world is facing tight energy supplies, Lian said China is able to ensure stable energy during the heating season given its sufficient natural gas reserves and rising coal stockpiles at power plants.
Official data showed that the total installed power generation capacity has reached 2.6 billion kilowatts in China. In 2022, China's total crude production hit over 200 million metric tons and the output of natural gas reached over 220 billion cubic meters.
So far, coal stockpiles at the country's major power plants reached 175 million tons, which is adequate for 22 days of consumption. Gas storage facilities still have 20 billion cubic meters of natural gas in reserves for consumption, Lian added.
Luo Zuoxian, head of intelligence and research at the Sinopec Economics and Development Research Institute, said massive amounts of flexible electricity supplies will become increasingly important for the grid as renewable power capacity in China continues to grow and the stable operation of the grid plays a key role in dealing with the fluctuating output of intermittent energy sources.
"Together with the rapid development of clean energy, China must make full use of coal in a supportive role in its energy strategy," Luo said.
After years of development, China has built a diversified and clean energy supply, making considerable progress in its green energy transformation during the past decade.
China's installed capacity of renewable energy generation has surpassed 1.1 billion kW, nearly four times from a decade ago and accounting for over 30 percent of the world's total installed capacity of renewable energy. China's installed capacity for hydropower, wind, solar and biomass power generation has gained top spots worldwide, data from the National Energy Administration showed.