China Energy vows to ensure coal supply
Share - WeChat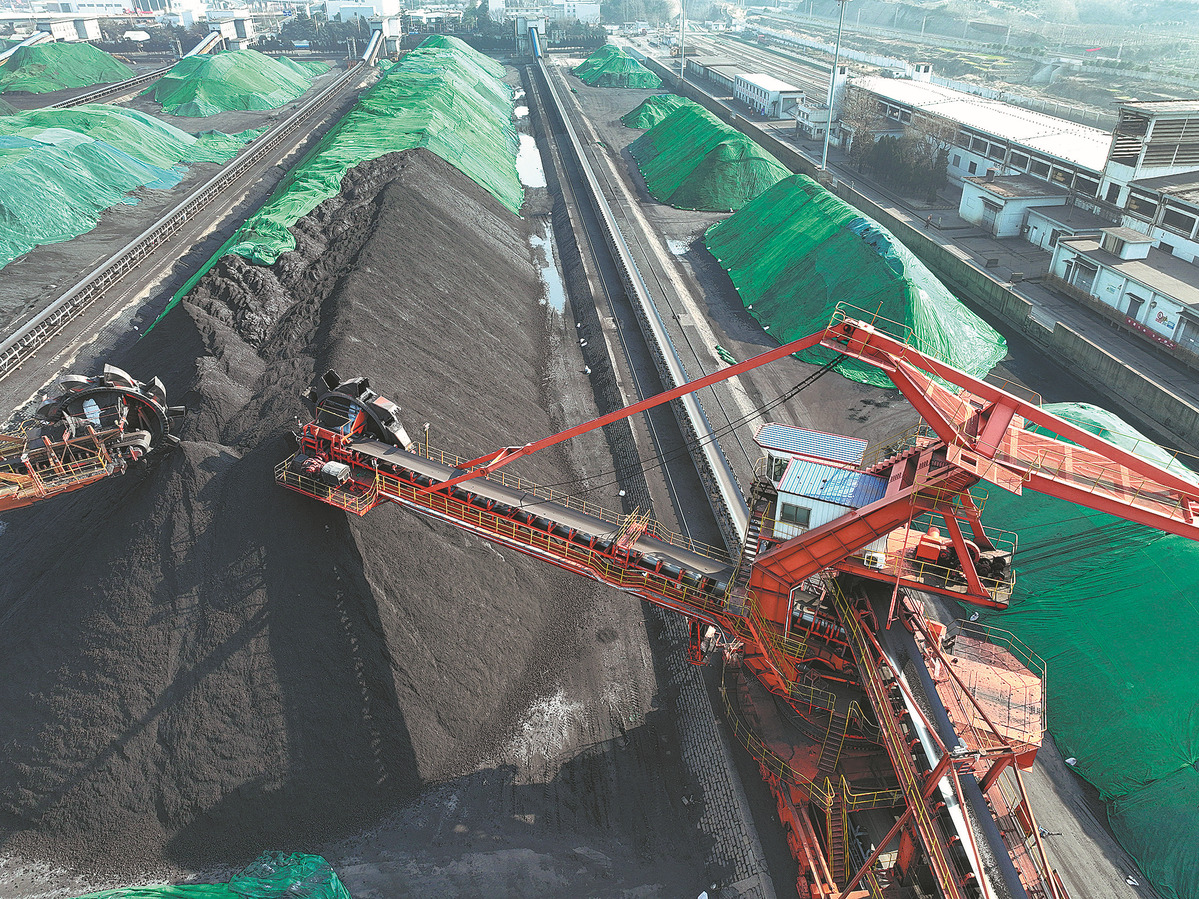 China Energy Investment Corp vowed to further ensure the country's energy security by boosting coal supplies this year while stepping up green energy transition.
The company, also known as China Energy, produced 600 million metric tons of coal last year, up 5.4 percent year-on-year. The company's sales of coal also rose 2.6 percent year-on-year to 790 million tons, said Huang Qing, spokesman of the company, on Wednesday.
"Ensuring energy security has always been a primary task for China Energy and the company will further step up energy supplies, with coal serving as the cornerstone and playing a supportive role in maintaining energy security," Huang said.
"We will further strengthen our role in ensuring sufficient energy supply in 2023 and will be continuously stepping up domestic energy supplies and reserve capacity."
Average monthly output of coal produced by the company has been around 50 million tons during the past 15 months, he added.
Luo Zuoxian, head of intelligence and research at the Sinopec Economics and Development Research Institute, said in addition to the rapid development of clean energy, it is necessary for China to make full use of coal as a supportive part of its energy strategy.
"It is also important that we give full play to the utilization of clean coal, as China has been steadily striving to meet its carbon peak and neutrality targets in recent years," he added.
According to China Energy, the company also actively laid out plans in clean energy projects last year, including solar power, wind power, hydrogen, geothermal and biomass.
Chen Jing, head of the International Cooperation Department of the company, said new energy projects with a total installed capacity of 11.8 million kilowatts were put into operation last year, while 25.57 million kW of new energy projects kicked off construction last year, with both figures hitting record highs.
Renewable energy capacity now accounts for 31 percent of the company's total capacity, up by 2.3 percentage points year-on-year, Chen said.
China's green transition has been gaining momentum in recent years, with total installed capacity for renewable energy generation rising to 1.1 billion kW over the past 10 years, with generation capacities of hydropower, wind, solar and biomass ranking tops in the world, said the National Energy Administration.
The company vowed to continue accelerating the construction of massive wind and solar power facilities in the country's Gobi Desert and other arid regions while stepping up offshore wind and solar projects.
Meanwhile, the company is also stepping up hydropower station construction and pumped storage hydropower projects, while pushing forward the clean utilization of coal, it said.