PipeChina's daily gas transmission capacity hits record high
Share - WeChat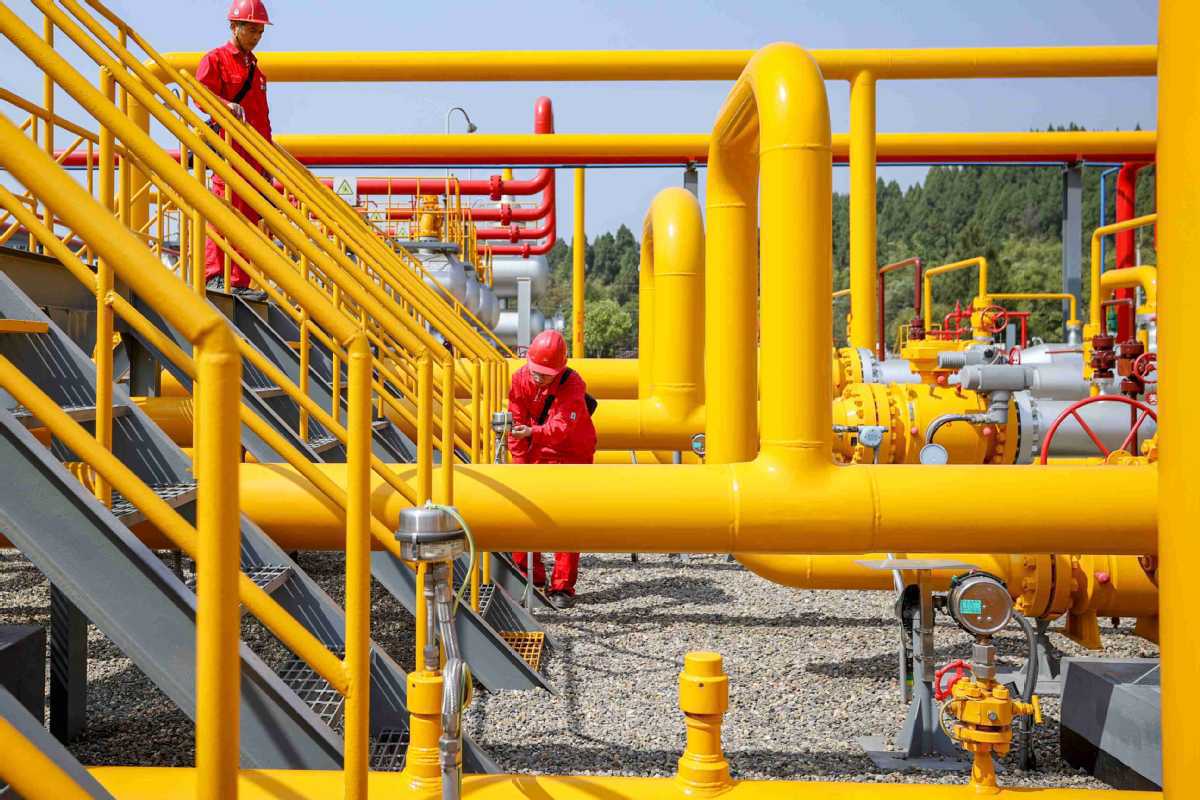 The daily gas transmission capacity of China's major natural gas network has hit a record high to ensure sufficient energy supply in the country, according to China Oil & Gas Pipeline Network Corp, China's largest energy infrastructure owner.
The company, also known as PipeChina, announced on Tuesday that the company's daily gas transmission capacity through natural gas pipelines has exceeded 840 million cubic meters since the heating season started in November, a record high.
The company's 50,000-kilometers natural gas pipelines across the country have also transmitted more than 50 billion cubic meters of gas since the heating season started, it said.
The eastern route of the China-Russia natural gas pipeline completed construction in December, said PipeChina, who built the project. It will allow natural gas from Russia to cross nine provinces, municipalities and autonomous regions to reach Shanghai, ensuring energy supplies for China's eastern regions, it said.
Gas supply from Russia had reached 61 million cubic meters per day by January 1 and further ensured energy supply in the Yangtze River Delta region and the Bohai Economic Rim area, said the company.
The company's Wen-23 underground gas storage facility is also working under full capacity, with a record high of 27 million cubic meters of gas supply per day, it said.