Carmakers confident of 2023 despite subsidy withdrawals
Share - WeChat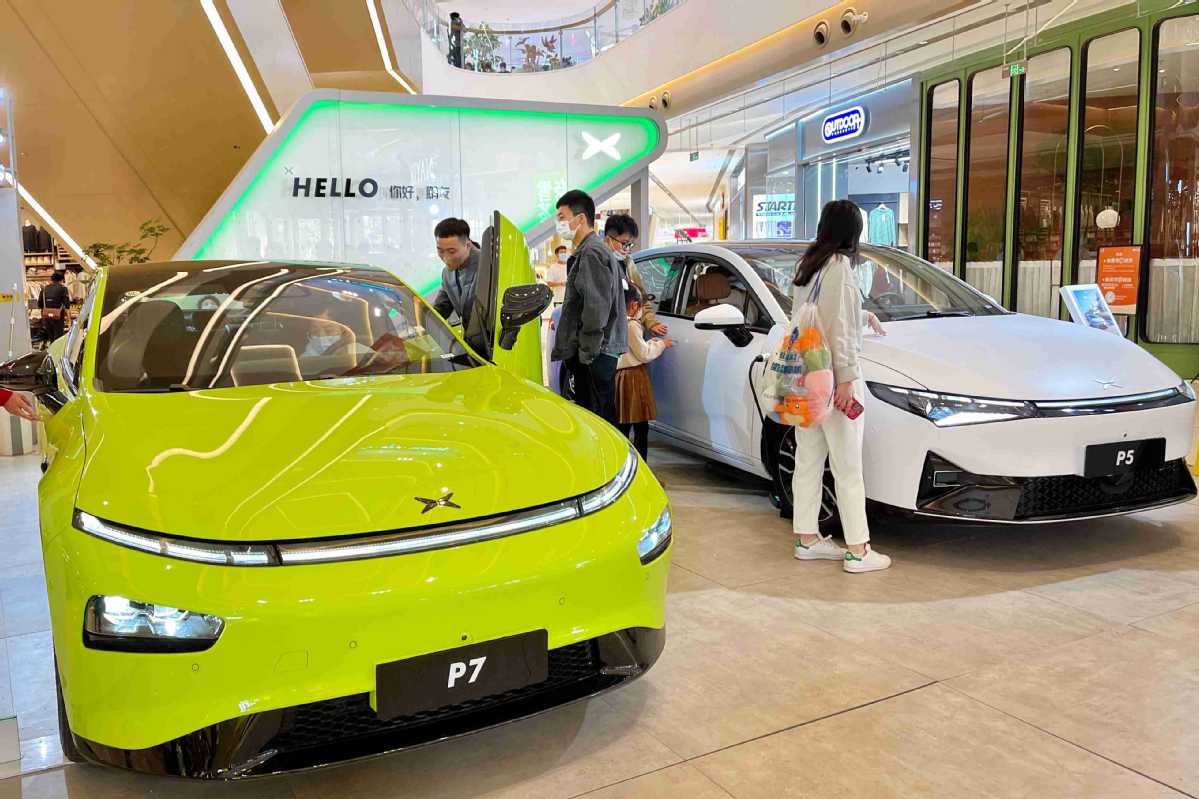 Annual sales set to rise with brands adopting new strategies to counter policy changes
Carmakers in China have had to adapt their marketing steps in response to the government's withdrawal of the yearslong generous subsidies on new energy vehicles and the 50 percent off purchase tax on gasoline cars.
The NEV subsidies, which were introduced in 2009 to stimulate the sector's development, were phased out completely by the end of 2022.This move has resulted in an increase of thousands of yuan in costs for carmakers.
At least 15 companies including BYD, Chery and Changan as well as Volkswagen's two joint ventures — FAW-Volkswagen and SAIC Volkswagen — have raised the prices of their electric models from the start of the new year.
In a statement on Dec 31, BYD announced that it will revise up the price tags of its models by 2,000 yuan ($291) to 6,000 yuan. "The revision will take effect from the first day of 2023. Those who have already put down the deposit are immune to the change," said BYD.
Analysts said it is a reasonably predictable move for carmakers to raise prices as the generous subsidies are gone, which will help offset the resulting rise in their manufacturing costs.
Xing Chongyang, an analyst at Caitong Securities, said the step will be applicable to companies whose products are popular, as they won't be worried that their potential customers will choose other brands instead.
Some other popular carmakers have reacted differently. All the models at Xpeng, one of the leading electric carmakers in the country, have the same price tags in 2023 as in the past year. Xpeng sold more than 120,000 vehicles in 2022, up 23 percent from the previous year.
State-owned carmaker Dongfeng's premium arm Voyah is offering subsidies of 30,000 yuan to those who purchase its vehicles by the end of the first quarter this year. Voyah has three models in the market, with their combined sales totaling 19,381 units in 2022.
William Li, chairman and CEO of electric car startup Nio, said the first half of 2023, especially the first quarter, will be tough for carmakers, as some customers placed orders in late 2022 to be eligible for subsidies.
But he is confident about the long-term prospects of the sector. He expects Nio to outsell Toyota's premium brand Lexus in China in 2023. That would require Nio to double its sales from 2022.
Hozon, the best-selling Chinese EV startup, revealed a sales goal of 250,000 units for 2023, up from 152,000 units in 2022.
Wu Zhixin, vice-president of the China Automotive Technology and Research Center, estimates that NEV sales will grow to around 9 million units in 2023, up from an estimated 6.7 million units in 2022.
He said the prospects are the result of a combination of factors, including the "unexpectedly high "growth rate in 2022, favorable policies for NEV drivers such as being exempt from the weekly ban day for gasoline cars, and a wider choice of available models.
Both startups and established brands are coming up with new EVs. BMW said it will have 11 electric car models in the market in 2023. China's Aion, the NEV arm of State-owned GAC Group, unveiled its Hyper GT sedan, which it said would rival Tesla's Model 3.
The expiration on Dec 31 of the 50 percent-off purchase tax for gasoline cars, which was put in place on June 1, has a wider effect on the vehicle market as gasoline cars still account for the absolute majority of vehicle sales.
The purchase tax usually stands at 10 percent of a vehicle's sticker price, so the favorable policy meant saving 10,000 yuan for car buyers who bought a 200,000 yuan model in the second half of last year.
Cui Dongshu, secretary-general of the China Passenger Car Association, said the policy could have increased vehicle sales by around 2 million units in six months, with the combined tax cut totaling 60 billion yuan.
Now that it has expired, some carmakers are paying out of their own pockets for car buyers in order to boost sales.
Chinese carmaker Geely-owned Volvo said those who buy several of its models, including the XC90 and the XC60 SUVs, need to pay only 50 percent of the purchase tax.
Cui expects China's vehicle sales to total 28 million units in 2023, up from an estimated 26.8 million units in 2022. The China Auto Dealers Association said the figure would hover between 28 million and 28.5 million units this year.