Politicizing of pandemic continues with targeting of mainland travelers: China Daily editorial
Share - WeChat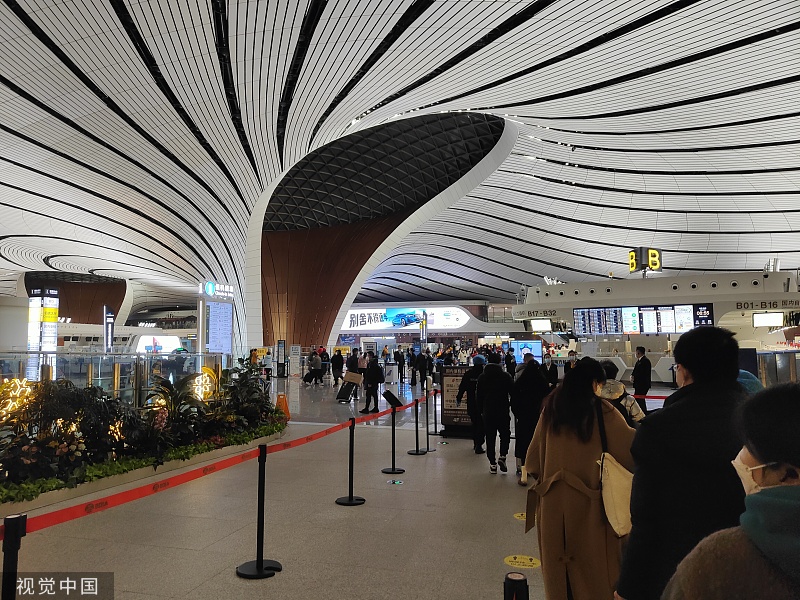 Since the National Immigration Administration announced on Thursday last week that it will resume issuing passports for Chinese mainland travelers starting on Sunday, some countries, including the United States, the United Kingdom and Japan, have said they will carry out additional pandemic prevention and control measures, ranging from nucleic acid tests to quarantine, exclusively for arrivals from the mainland, citing pandemic prevention and control as the justification.
However, that does not hold water.
For one thing, as public health scientists from these countries, as well as those from the World Health Organization, have pointed out, the novel coronavirus variants appearing on the mainland so far are not new, and they have already appeared in these countries. And since new variants might emerge anywhere in the world, it begs the question why only arrivals from the mainland are subject to such measures.
The practice is pure discrimination.
Some China-bashers, particularly those in Washington who have always been the cheerleaders of and orchestrators of such discriminatory practices, will no doubt welcome such bigotry. To their delight, the practice portrays the Chinese mainland as a singular source of potential new virus variants, and thus a threat to the rest of the world.
Some apologists for the measures have claimed that it is no different than the rigorous policies for international arrivals enforced by Beijing over the past three years. But the argument that China is stewing in its own juice does not stand scrutiny.
The mainland's strict virus control measures for international arrivals were an integral part of its overall pandemic prevention and control policy, which has been based on science and the fact that previous strains of the virus were more virulent and of greater concern, the vaccination rate in the country was low and death rate was high around the world. Despite that, the country acted as a logistics hub and manufacturing base for the rest of the world, providing other countries with life necessities and essential medical supplies when many had been forced to impose nationwide lockdowns.
These discriminatory practices targeting Chinese travelers are at odds with the welcomes their enterprises, business councils and tourism industries have extended to Chinese businesspeople and tourists, which highlights the political motivations behind the moves that will hinder international exchanges and lower the efficiency of the global supply chains.
If these countries really want to map and follow the influence of international travel on the spread of the virus, they should take advantage of their strengths in science, technology and capital and work together with the rest of the world, including China, to form a unified set of rules for virus control measures to be implemented for international travel.
That international travel protocol should be based on science and facts, rather than bias and politics, and it should serve the common good of the world, rather than a few politicians' narrow ends.
Most Viewed in 24 Hours
China Views