AI firm taps Saudi sense of urgency on digital vision
Share - WeChat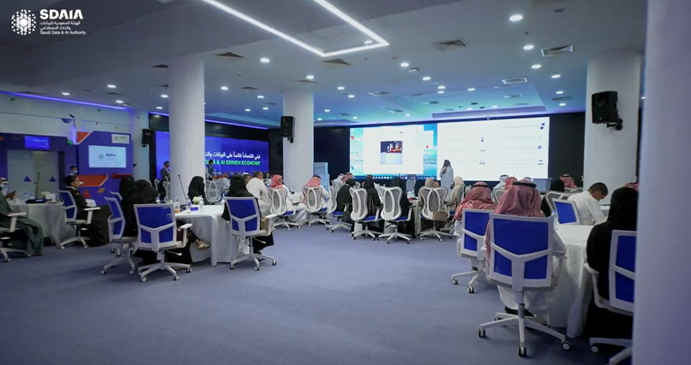 A leading artificial intelligence company said it hopes to bring best practices from China to Saudi Arabia to provide technological support to the Arab country's economic transformation under Saudi Vision 2030.
"We have many plans in Saudi Arabia and we are full of confidence (in the market)," said George Huang, CEO of International Business Group at SenseTime, an AI company born in Hong Kong.
Noting that technology is a strong pillar of Vision 2030, Saudi Arabia's national strategy to diversify its economy, Huang said many of SenseTime's AI solutions have been tested in the Chinese market and its technology can be an enabler to many industries in the Middle East, especially in Saudi Arabia.
"I believe that we are the first AI company received direct investment fund from (sovereign wealth fund) the PIF for establishing a company in Saudi Arabia, it is a recognition to us and makes it more important for us to execute our plans and bring here the best practices from China," said Huang, referring to Saudi Arabia's Public Investment Fund.
SenseTime has had a presence in Saudi Arabia since 2018, where it has a joint venture with the PIF to provide AI solutions across a variety of vertical industries while developing the local ecosystem and talent.
In September, for example, the joint venture, SenseTime MEA, formed cooperation with the Saudi Company for Artificial Intelligence, under which it will receive 776 million Saudi riyals ($206 million) from the latter and build a high-end, local AI lab.
Based on its experience in China developing AI education programs for primary and secondary schools, vocational training and professionals, SenseTime, in cooperation with the Saudi Data and Artificial Intelligence Authority, introduced the Saudi AI Education Program. The program delivers a comprehensive AI curriculum for teachers and students across the country.
Huang, also interim CEO of SenseTime MEA, said the program has trained about 100 teachers and benefited about 600 students in the first phase and the company aims to bring it to over 30,000 students and train around 2,000 teachers in total.
Having lived in Saudi Arabia for four years, Huang said he can feel the urgent demand in Saudi Arabia to grow its technology sector and promote digitalization, as the country aims to reduce its dependence on oil, developing itself into a vibrant society with a thriving economy under the Vision 2030 framework.
Huang said tremendous transformation has taken place in Saudi Arabia over the past few years. For instance, women can now drive their own cars and take leadership roles at the workplace.
Moreover, "Saudi Arabia is already a very vibrant society … given its young population," said Huang.
Saudi Arabia has one of the youngest populations in the world, with over 60 percent of its people aged under 30.
The country's internet penetration rate reached more than 98 percent at the end of 2021, according to a report by its Communication and Information Technology Commission.
Huang said he sees huge opportunities for AI technology in areas such as culture and tourism, healthcare and smart cities.
China and Saudi Arabia signed on a strategic partnership for cooperation in the fields of digital economy, the state-run Saudi Press Agency reported on Dec 9.
"For business cooperation between different companies, it is important to have mutual understanding and respect of each other's culture," said Huang.
Noting the joint venture in Riyadh covers the whole Middle East and North Africa region, Huang said he hopes SenseTime's projects in Saudi Arabia can be further expanded to the rest of the MENA market.