Harvesting cooperation
Share - WeChat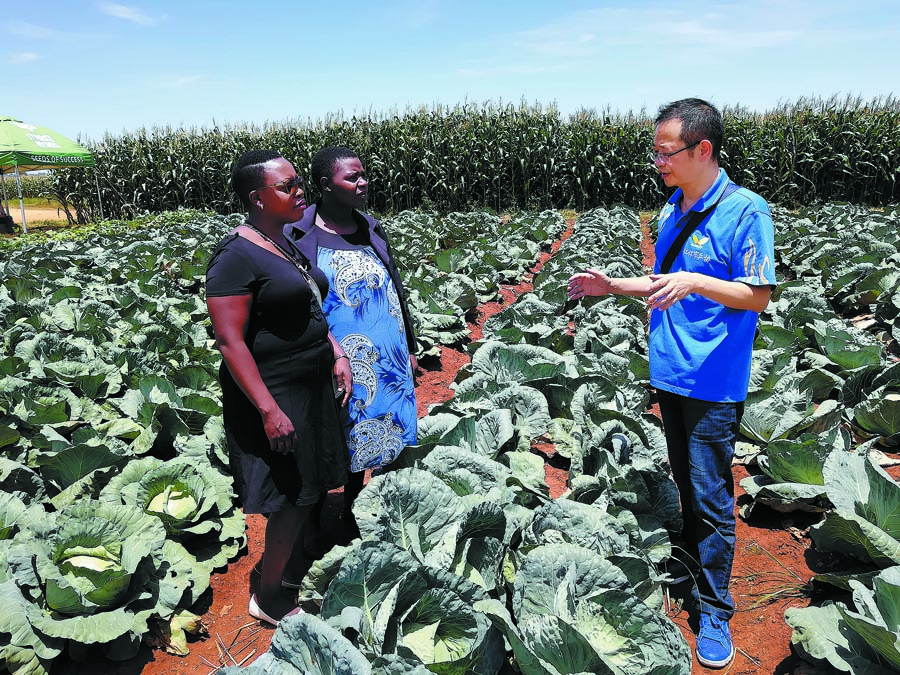 Agriculture specialist helps cultivate seeds of growth in Africa, reports Xu Lin and Yang Jun in Guiyang.
Agronomist Luo Dengfeng, 60, has responded to the country's call twice to join an agricultural aid program to Africa.
A decade ago, he participated in an eight-month project and became a horticulture teacher at a college in Ethiopia. His three-year work stint in Zimbabwe ended in September 2021.
"I've done much fulfilling work in Africa and learned a lot there," says Luo.
"I never regret my choices because I've done my best to offer the locals practical assistance. My life was very satisfying."
Luo is a senior agronomist of the bureau of agriculture and rural affairs of Renhuai, Guizhou province, and deputy head of the China Democratic League's branch in the city.
"Such aid programs to Africa need agricultural talent that can bear hardships and stand hard work, and are familiar with the grass roots. And I'm qualified for the work," he says.
"It's also an opportunity to broaden my horizons and explore the world, which was my dream when I was young."
The Ministry of Agriculture and Rural Affairs started China's agricultural aid program to Zimbabwe in 2009. In November 2018, the ministry sent 10 Chinese experts there, including Luo, a horticulture expert and deputy head of the team.
In July 2021, Luo and other Chinese experts received an award from the Zimbabwean government for their outstanding contribution to the aid program.
Their demonstration program for poverty reduction under the China-Zimbabwe agricultural cooperation framework recently won an award at the Global Solicitation on Best Poverty Reduction Practices.