Kuang and Wang claim Volvo Junior Match Play crowns
Share - WeChat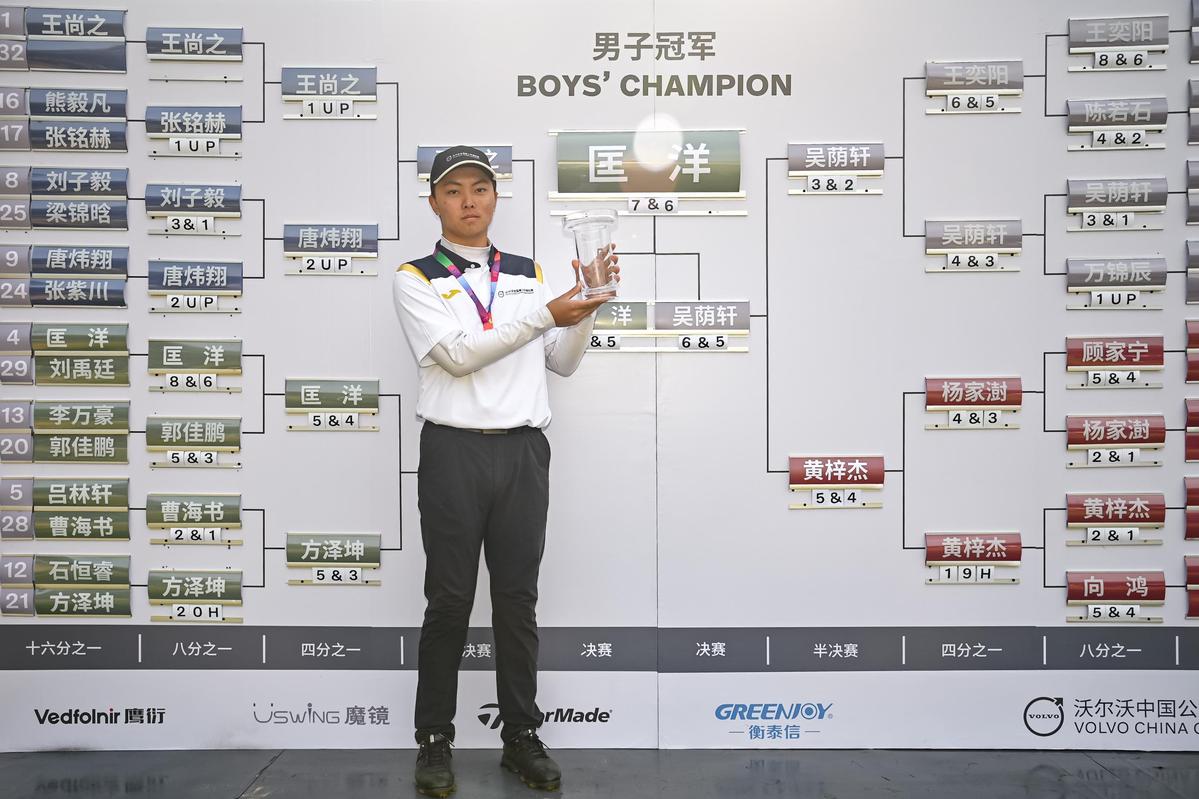 Shenzhen-based teenager Kuang Yang dominated the final of the boy's Group competition in the Volvo China Junior Match Play Championship by beating Wu Yinxuan to claim an impressive 7 and 6 victory on Friday.
Kuang, 18, who also won this title in 2018, etched his name into golfing history in 2019 by becoming the second youngest player ever to make the cut in a European Tour event with matching rounds of 71 and 71 in the Volvo China Open at Genzon Golf Club.
Fourth-seeded Kuang made par on the first hole at Greenwoods Golf Club in Nanchang, Jiangxi province, on Friday to win the opening hole but Wu, 17, then holed a birdie putt on the second to draw level.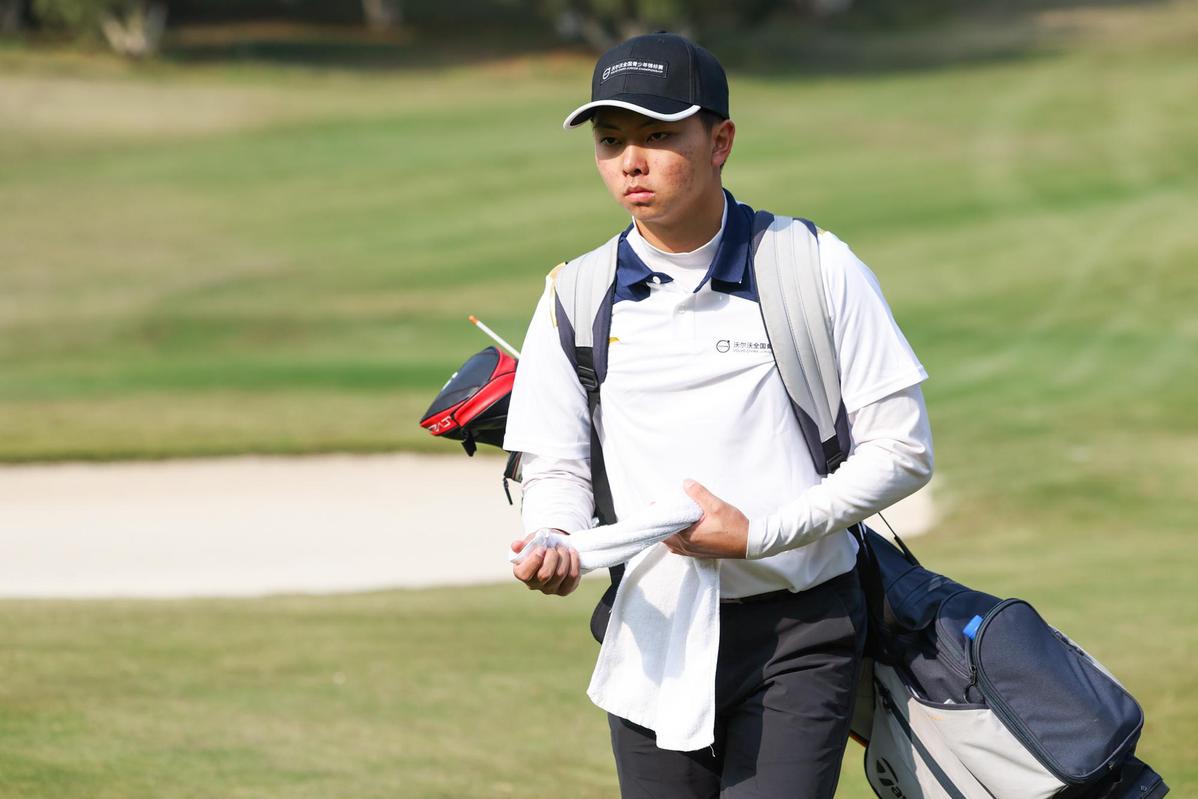 Sadly for seventh-seeded Wu, who lives in nearby Nanchang, this would be the only hole that he would win during the final as Kuang then found another gear and pulled away to be 3 up after seven holes.
After both players made par on the par-three eighth hole, Kuang then made four consecutive birdies to close out the match on the 12th green and to be able to enjoy an early lunch.
"I'm really happy to claim my second Volvo Junior Match Play Championship title today," said a delighted Kuang, who revealed that he has committed to studying at the University of Maryland in the US. "It's especially sweet after last year when I hit rock bottom and tied for dead last in this same event.
"I felt the same happiness in 2018 when I won my first title. I dominated my opponents then and easily won my matches. I met several tough players this week but it seems they did not play at their best against me."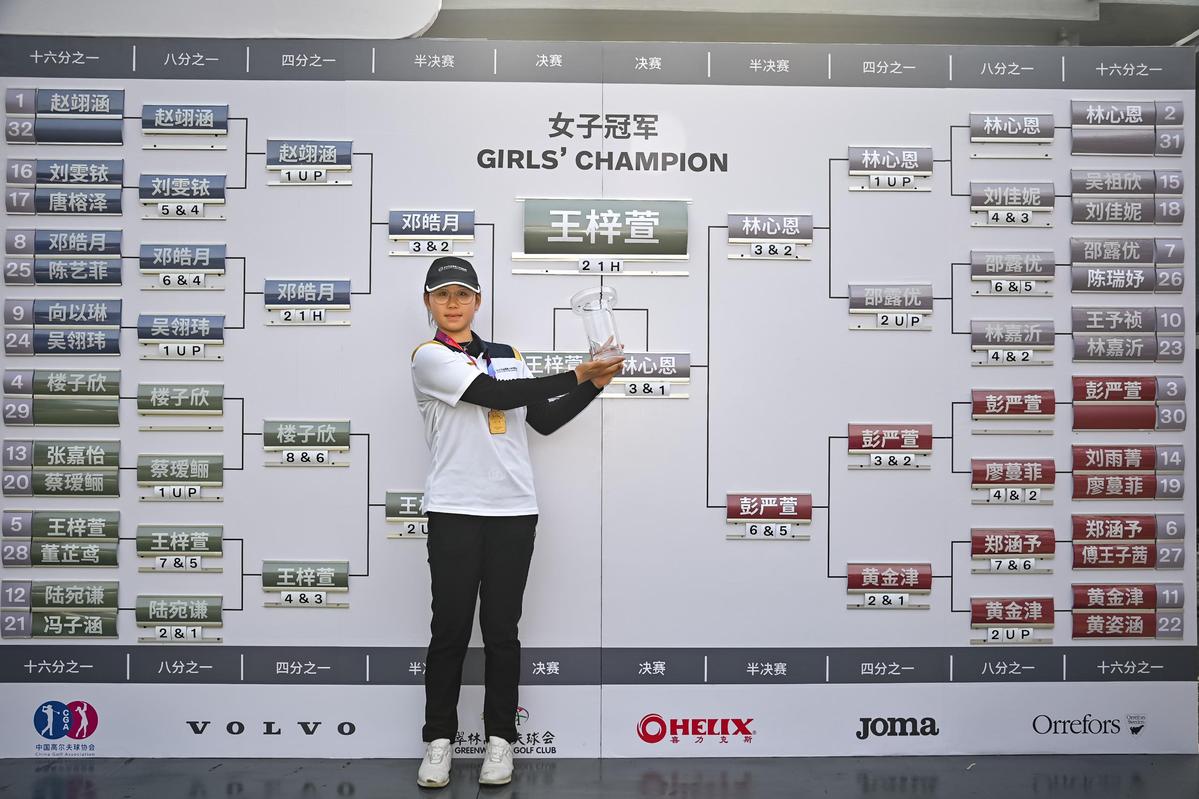 Sixth seeded Wang Zixuan made hard work of winning the girl's group competition before eventually capturing the prestigious title after 21 holes of gruelling match play.
Guangzhou-based Lin Xinen, the second seed, held the early advantage but Wang clawed back to draw level with a birdie on the par-five sixth hole.
The 15-year-old from Beijing then looked to be in control of the game and was 1 up with just two holes to play but 16-year-old Lin holed a crucial 35-foot birdie putt on the par-three 17th green to level the match once again.
By this stage nerves were playing a significant part in the proceedings and Wang made a disappointing bogey six on the par-five 18th. Needing two putts for outright victory Lin then three-putted the hole to see the match go into overtime.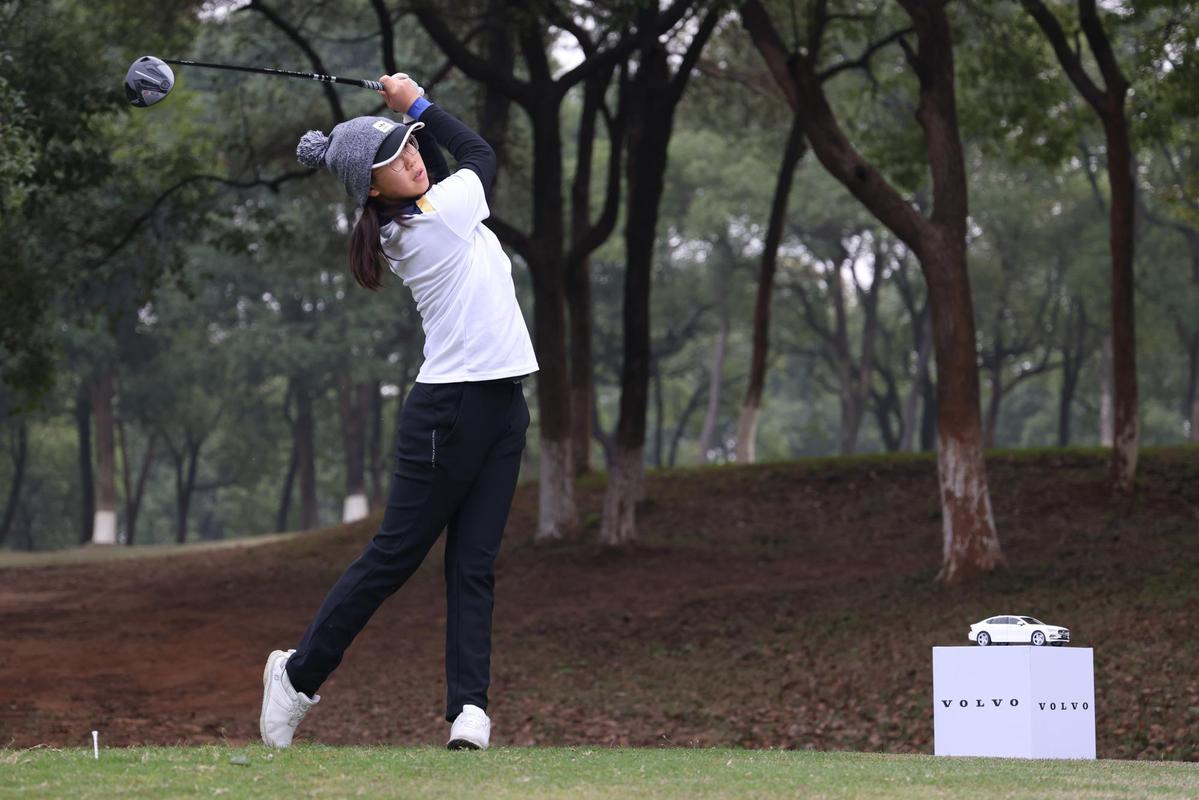 Both players made pars on the 19th and 20th holes but Wang closed out the match with a six-foot par putt on the 21st hole to Lin's bogey.
"I'm so excited as this was so unexpected," said an ecstatic Wang. "Going into the event my goal was to make the final four, so reaching the final and then standing on the podium with the trophy in my hands is totally unexpected.
"The final round was really tight and I thought the game was over on the 18th until Lin missed her three-foot putt for par. I had been preparing to give her a hug and say congratulations to her.
"This was my first play-off and it's been a very long day. Lin was a really tough opponent but I'm excited to finally win."