Scholar tells what to see from Japan and South Korea at the World Cup
Share - WeChat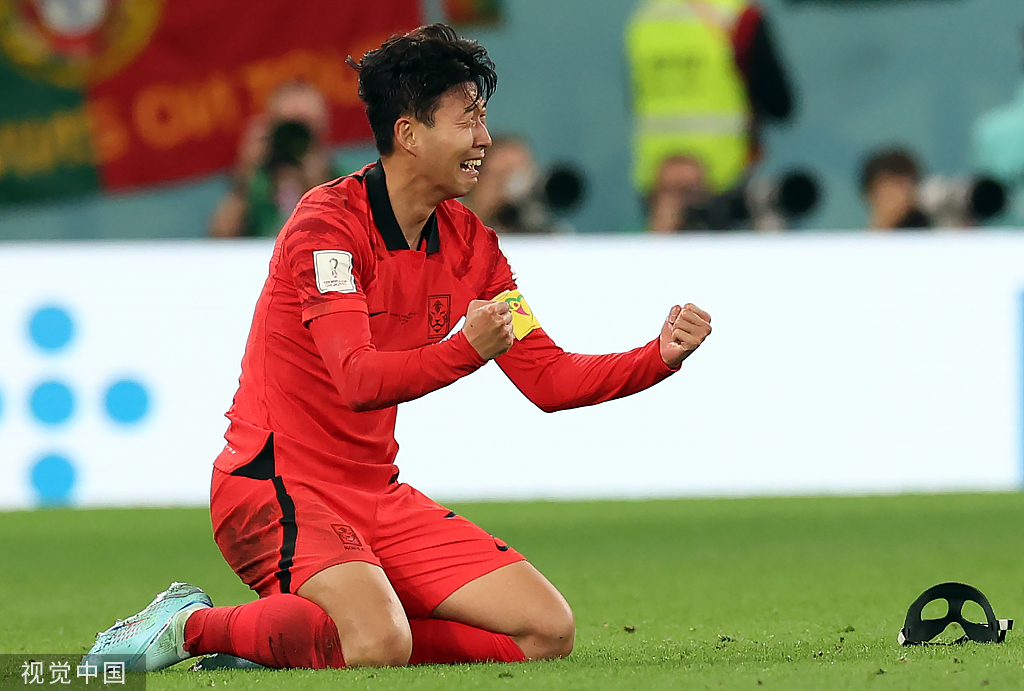 Son Heung-min, South Korea's captain, is something of an exception to this rule, as he already calls the international stage home. In 2018, Son heralded a new era of South Korean football as one of the most visible East Asian unofficial ambassadors with global recognition. After recently fracturing his eye socket in a Champions League match for club Tottenham Hotspur, Son has nonetheless played every match for South Korea donning a protective face mask.
We watch South Korea because Son's story of recovery and perseverance was rewarded at the final whistle of his team's 2-1 win against Portugal. We watch Son to marvel at the disproportionate pressure and spotlight placed on one individual to bring a team to glory, and we rejoice when that human struggle is rewarded, Vandenberg said.
Until Qatar 2022, Japan and South Korea were the only countries from the Asian Football Confederation to have hosted a FIFA World Cup. As hosts, both Japan and South Korea automatically qualified for the group stages of the 2002 FIFA World Cup. Japan had only qualified on merit once before – at the 1998 FIFA World Cup four years prior. Despite automatically qualifying, Japan nevertheless pushed into the Round of 16 in 2002, eventually losing to Turkey. The December 5 match against Croatia was Japan's fourth appearance in the Round of 16, the furthest the men's national team has ever advanced in a World Cup.
South Korea has been somewhat more successful. Prior to hosting in 2002, South Korea had qualified for every group stage since 1986, but had never reached the Round of 16. Even though South Korea went into the 2002 World Cup ranked 40th, the competition proved to be a watershed for the country. The team advanced to the Round of 16 and surprised Italy (ranked 6th) in a 2-1 stunner. The South Koreans would go on to place 4th in the tournament overall after losing in the semi-final against Germany, the runner-up of the tournament. This instance of international success cannot be overlooked. The average age of the South Korean team is just over 27; the 2002 success occurred right in the most formative years for much of the 2022 squad.
We watch these players today as a continuation of a history; that those who came before them had an impact that led to progress.
After hosting the World Cup in 2002, both Japan and South Korea have qualified consistently, making appearances at the 2006, 2010, 2014, and 2018 tournaments prior to this year, though neither team has advanced beyond the Round of 16 since 2002.
We watch because we want to see evidence of progress and development. We want to believe that hosting or participating in a World Cup can inspire a generation and push a country's abilities forward.
Even if multiple controversies undoubtedly cast a deserved dark shadow over the 2022 FIFA World Cup in Qatar, it is the stories of triumph, defeat and resilience that bring us back to sports and to football, the world over.
We watch the World Cup because we believe there is power in possibility.