ABB unit unveils 'new era of automation'
Share - WeChat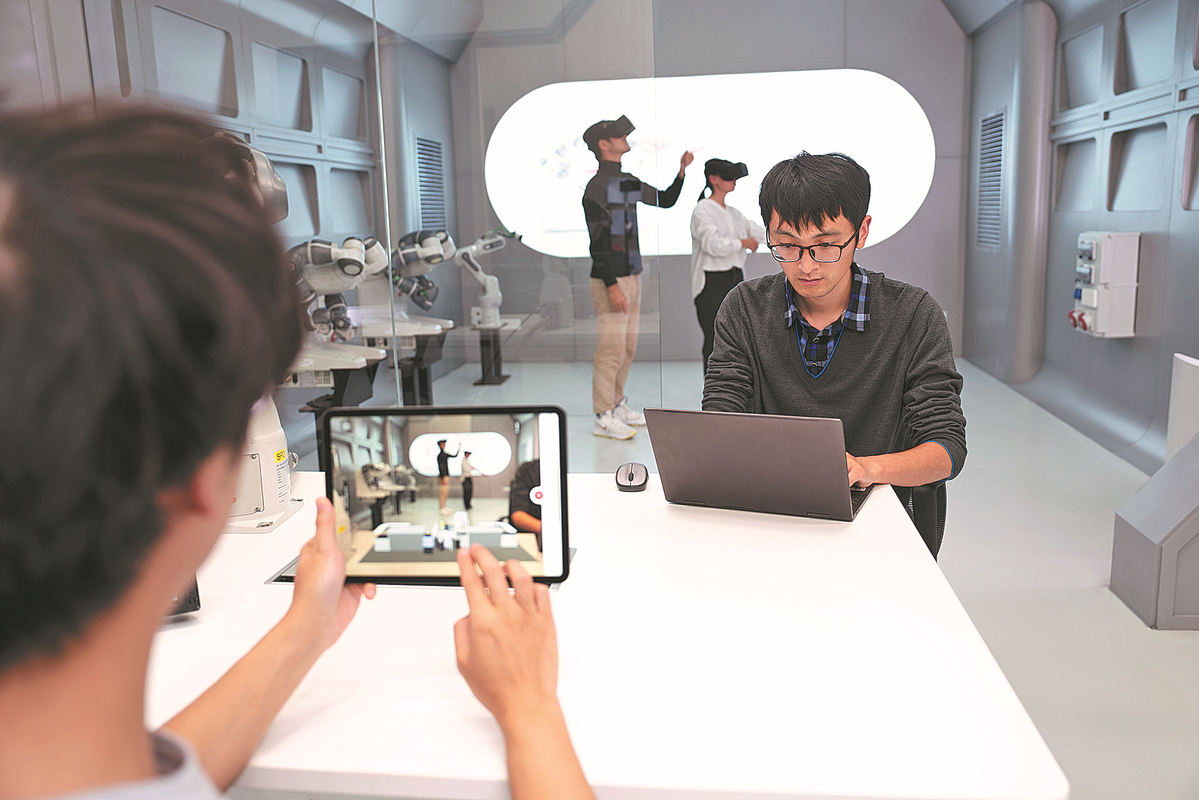 ABB Group opened its mega robotics factory in Shanghai on Friday, which is expected to further enhance the Swiss tech major's market presence in both China and the Asia-Pacific region, its senior executives said.
The $150 million, 67,000-square-meter factory complex includes production and research facilities, and will use ABB's digital and automation technologies to manufacture next-generation robots.
"The opening of our mega factory is another milestone in helping our customers grow sustainably, address labor shortages and create high-value jobs in a new era of automation," said Sami Atiya, president of ABB's robotics and discrete automation division.
ABB's investment is designed for long-term growth as the market has unprecedented demand for automated solutions, said Marc Segura, president of ABB Robotics.
"In the new factory, a more advanced manufacturing process and a higher degree of automation save 50 percent space and boost our production capacity by 300 percent. This greatly expands the depth and breadth of products we can produce and enables us to better serve China and the wider Asia-Pacific market," said Segura.
Located within the new factory, ABB's research and development center will create new innovations in artificial intelligence, digitalization and software, like autonomous mobility, digital twin, machine vision and low-code programming software, to make robots more intelligent, flexible, safer and easier to use.
"Having provided products and solutions to automakers in China for many years, we see more market opportunities from other emerging sectors, like electronics, e-commerce logistics, healthcare, pharmaceutical, restaurants and service robotics," he said.
The Zurich-headquartered group predicts that the global robot market will grow from $80 billion today to $130 billion in 2025. China, the world's largest robotics market, accounted for 51 percent of global robot installations in 2021, surpassing 1 million units of operational robots.
As one of ABB's three robotics factories worldwide, the Shanghai plant will support customers in China and other parts of the Asia-Pacific region. The manufacturing base in Vasteras, Sweden, supplies customers in Europe and the Auburn Hills factory in Michigan supports clients in North and South Americas.
Construction work on the Shanghai project started in late 2019. It is the latest ABB robotics and discrete automation facility to open this year, following a new global innovation and training campus for machine automation that opened in Austria in July and an Industry 4.0 standard training center that opened in Berlin in September.
With China entering a new era of green and innovation-led growth, the country's new round of reform and opening-up will encourage global companies from the high-end manufacturing sector to further transform traditional industries with smart manufacturing in the country, said Wang Wen, executive dean of the Chongyang Institute for Financial Studies, which is part of the Renmin University of China in Beijing.
Fueled by new opening-up measures, industrial upgrading boom, high-standard business platforms and multilateral trade initiatives, such as the annual China International Import Expo and the Regional Comprehensive Economic Partnership agreement, the actual use of foreign direct investment in China expanded 14.4 percent year-on-year to 1.09 trillion yuan ($154.45 billion) between January and October, data from the Ministry of Commerce showed.