Wine sales bolstered by young buyers
Share - WeChat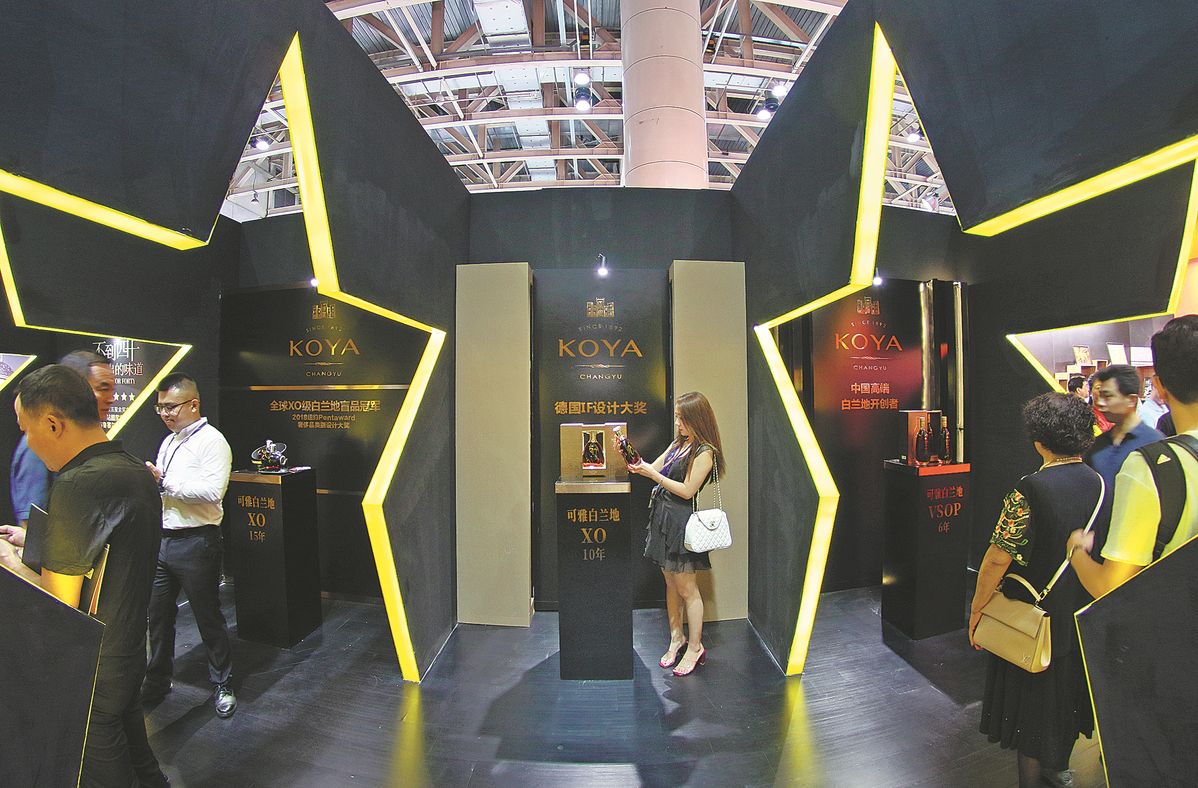 Changyu Wine Group Co Ltd, China's biggest wine producer, said there has been a gradual restoration of its sales since the pandemic, but the impact still exists. In the third quarter, the effect of the pandemic weakened, and consumers bought wine through a greater variety of outlets.
During the Singles Day shopping spree this year on Nov 11, the Shandong province-based winemaker achieved one of the highest sales revenues among domestic wine brands.
In the first three quarters, Changyu achieved sales revenue of at least 2.81 billion yuan, up 5.2 percent year-on-year, and the value reached about 80 percent of the level seen in the same period of 2019, when there was no pandemic, according to its latest earnings report.
In the first nine months, the company's net profit reached 430 million yuan, down 3.8 percent year-on-year. Changyu expects its sales revenue this year to reach 4.2 billion yuan, with anticipated increases to 4.67 billion yuan in 2023 and 5.32 billion yuan in 2024, its earnings report said.
"In the past 10 to 20 years, domestic wine has been taking the secondary high-end or middle-end markets. We have adjusted strategies and established a special sales department that focuses on the sales of high-end wine," said Sun Jian, general manager of Changyu.
The company, founded 130 years ago, said it has adjusted its strategies and expanded wine sales overseas. It has also increased investment in the brandy business to diversify its operational risks. Compared with many listed makers of baijiu, Chinese white liquor, the wine industry in China still faces some challenges, and Changyu will continue to innovate in marketing, it said.
Changyu, Dynasty Fine Wines Group and Tonghua Grape Wine were the top three winemakers by volume in China last year, according to GlobalData.
A new report by wine and spirits analytics firm International Wine & Spirit Research said consumer sentiment varies widely by country. Some markets remain buoyant, with a strong desire to trade up to products of greater value or quality. The most positive markets, such as China, India and Brazil, are showing increases across almost all categories.
The United States and China are expected to account for a combined 70 percent of the global value of the e-commerce alcohol market by the end of 2024, according to the IWSR forecast.
"Wine companies are leveraging digital and social media marketing strategies, including livestreaming with key opinion leaders and celebrity brand ambassadors to connect with younger audiences. Manufacturers are also introducing smaller wine bottles to encourage novice drinkers to try out their brands or labels," said Verghese, the GlobalData analyst.
"As the COVID-19 pandemic dissipates and the economy rebounds, wine consumption is set to soar. Overseas winemakers from France, Chile and the US and local wineries are in a race to fill the void left by waning sales of Australian wines, which are hit badly by anti-dumping tariffs," he said.
In March 2021, China decided to impose anti-dumping duties ranging from 116.2 percent to 218.4 percent on Australian wine for five years. The Ministry of Commerce said Australian wines had been subsidized and sold under market value.
In another development, major foreign winemakers such as Pernod Ricard and Moet Hennessy Diageo, as well as domestic winemaker China Great Wall Wine Co Ltd, have set up production operations and vineyards in Ningxia Hui autonomous region, a major wine-producing region in China.
By 2035, the region is predicted to generate annual sales of 200 billion yuan and the scale is expected to rival that of Bordeaux, a famed wine-producing region in France, according to local government plans.