Chongqing industries continue smooth operations
Share - WeChat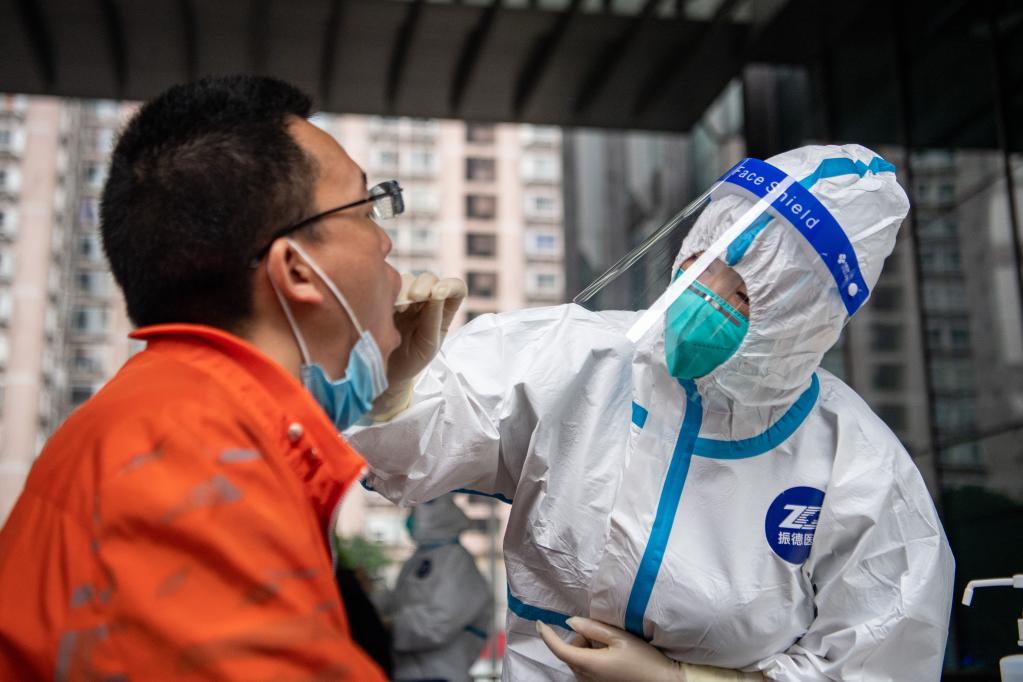 Chongqing, a city of 32 million and one of the major industrial bases in China, has logged more than 90,000 COVID-19 infections since the most recent outbreak began on Nov 1. Most cases were found within 11 districts in central urban areas. The production and operation of the local industrial enterprises in Chongqing have been running smoothly despite the most recent COVID-19 outbreak, local officials said at the daily briefing on Thursday afternoon.
"The government has tried all means to reduce the impact on the industrial economy since the outbreak," said Tu Xingyong, spokesperson of Chongqing Commission of Economy and Informatization.
"So far, the production and operation of the city's industrial enterprises are generally controllable and better than expected," Tu said.
A total of 131 industrial enterprises have reported infections, taking up only 1.7 percent of the total in the city. The number of confirmed cases and asymptomatic carriers at the 131 enterprises accounted for 0.7 percent of the city's total number of industrial workers, according to statistics.
Major enterprises in Chongqing have been operating in a closed-loop environment and over 1 million workers, 74.5 percent of the total, are on the job.
Next, the commission will push the industrial economy back to steady and rapid growth as the city is gradually returning to normal, Tu said.
On Wednesday, Chongqing reported 206 newly confirmed local cases and 6,433 new asymptomatic carriers, a slight decrease from the previous day, according to figures released by the municipal Health Commission on Thursday.
"There are 30 districts and counties which have reached zero-COVID status at the community level," said Li Pan, deputy director of the Chongqing Health Commission.
"We have achieved some success in cutting off COVID-19 transmission chains in communities."
Chongqing has 41 districts and counties. Yuzhong and Liangping districts have still been reporting multiple infections every day.