Tencent Cloud launches industrial internet headquarter
Share - WeChat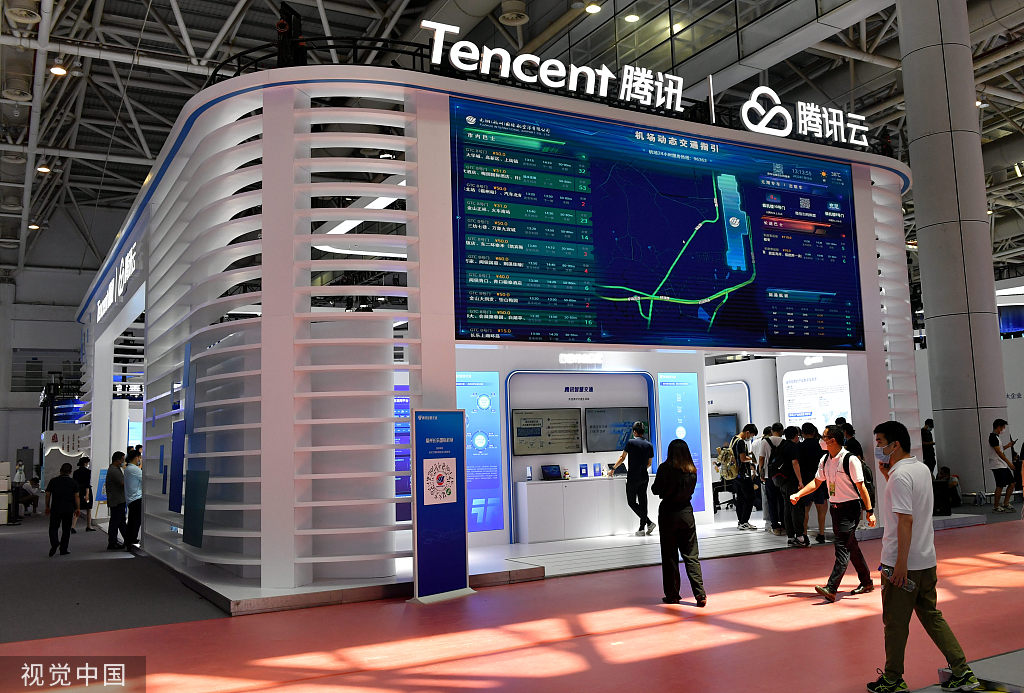 The industrial internet headquarter of Tencent Cloud, the cloud computing arm of internet giant Tencent, was officially launched in Shenzhen's Bao'an district on Wednesday, which is expected to promote the digital transformation of the manufacturing industry in the Guangdong-Hong Kong-Macao Greater Bay Area.
Dowson Tong, senior executive vice-president of Tencent and CEO of the Cloud and Smart Industry Group, said the company will develop the base into a "model house" for the operation of industrial internet-related business, with a number of product programs to be applied there, including autonomous driving, digital twin technology and integrated energy management.
Fifteen years ago, Tencent established its first data center in Bao'an district, he said.
"It was like a seed which has now become Tencent Cloud and Smart Industry...We believe with support from the local government and industry partners, the new seeds will quickly grow into a dense forest and become a big ecosystem in which the real economy integrates with the digital one," he said at the 2022 Tencent Global Digital Ecosystem Summit, which is being held in Shenzhen from Wednesday to Thursday.
Cao Zhongxiong, director of the Department of Digital Strategy and Economics at Shenzhen-based think tank China Development Institute, said the digital economy is one of the most competitive advantages of the Greater Bay Area.
"With a gross domestic product of 12.6 trillion yuan ($1.8 trillion), the Greater Bay Area is home to 24 Global 500 companies, 67 world unicorns and 837 'little giant' companies (small enterprises specializing in niche markets with cutting-edge technologies and great potential)," he said.
"There are also millions of small and medium-sized enterprises in this region. They, together, create numerous business scenarios for developing the digital economy".
Xiao Guangyu, senior vice-president of Sunwoda Electronic Co Ltd, a Shenzhen-based lithium ion battery manufacturer, said digital transformation is the key for manufacturing enterprises to achieve high-quality development.
The company, which started the process of digitalization six years ago, developed an industrial internet platform based on blockchain technology. By better utilizing the large amount of data with the help of the platform, its overall economic performance has enhanced by over 30 percent, he said.
sally@chinadailyhk.com