China to launch Shenzhou XV on Tuesday
Share - WeChat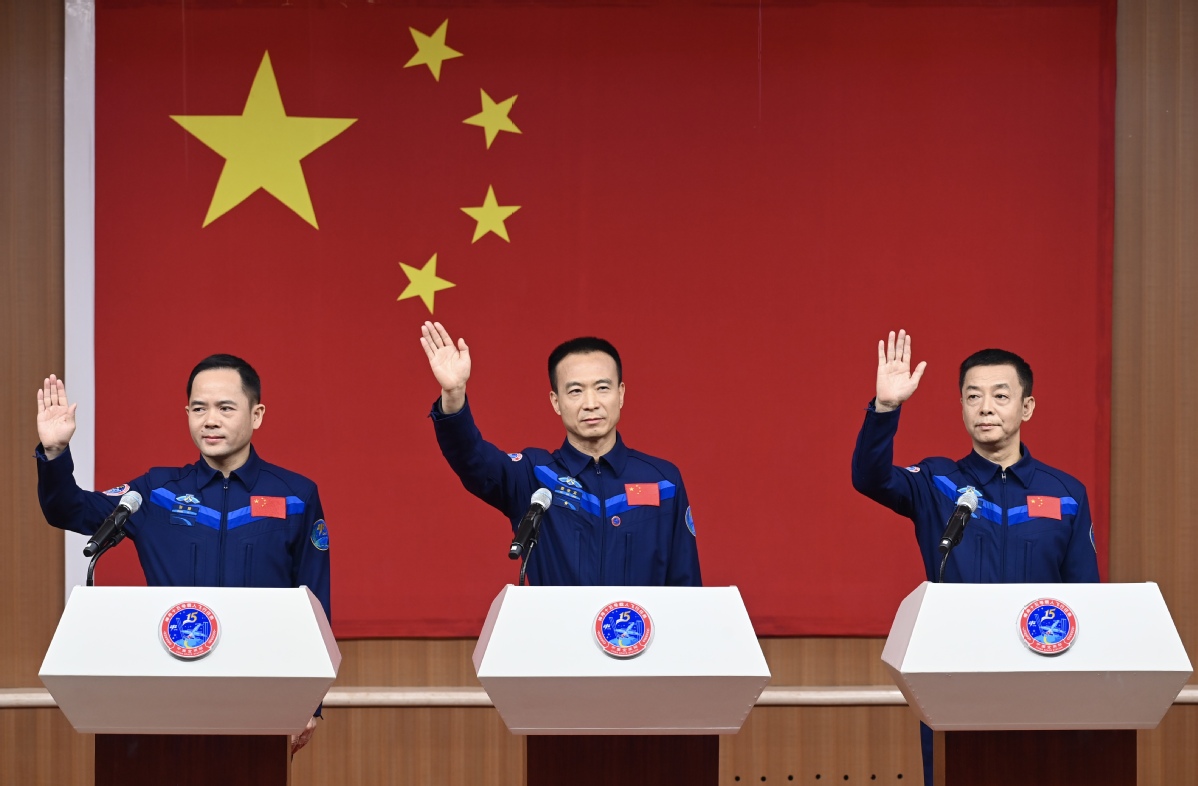 Fei's team will make the first in-orbit shift with the three Shenzhou XIV crew members, who have been orbiting the mother planet for nearly six months. The Shenzhou XIV astronauts are expected to fly back to a landing site in the Inner Mongolia autonomous region within a week following the Shenzhou XV's arrival, the official noted.
Ji also said that several nations have proposed to China that they wish to send their astronauts to the Tiangong space station. China is negotiating with relevant parties on this matter and is actively preparing training work for foreign astronauts, he added.
Currently, the Tiangong station consists of the Tianhe core module, the Wentian and Mengtian lab modules, the Shenzhou XIV spacecraft as well as the recently arrived Tianzhou 5 cargo ship.
With an overall weight of nearly 100 metric tons, Tiangong is one of the largest space-based infrastructure mankind has ever built and deployed in outer space. It is expected to operate in a low-Earth orbit about 400 kilometers above the ground for about 10 years and will be open to foreign astronauts in the near future, space officials have said.

Bio of Shenzhou XV crew