Bio of Shenzhou XV crew
Share - WeChat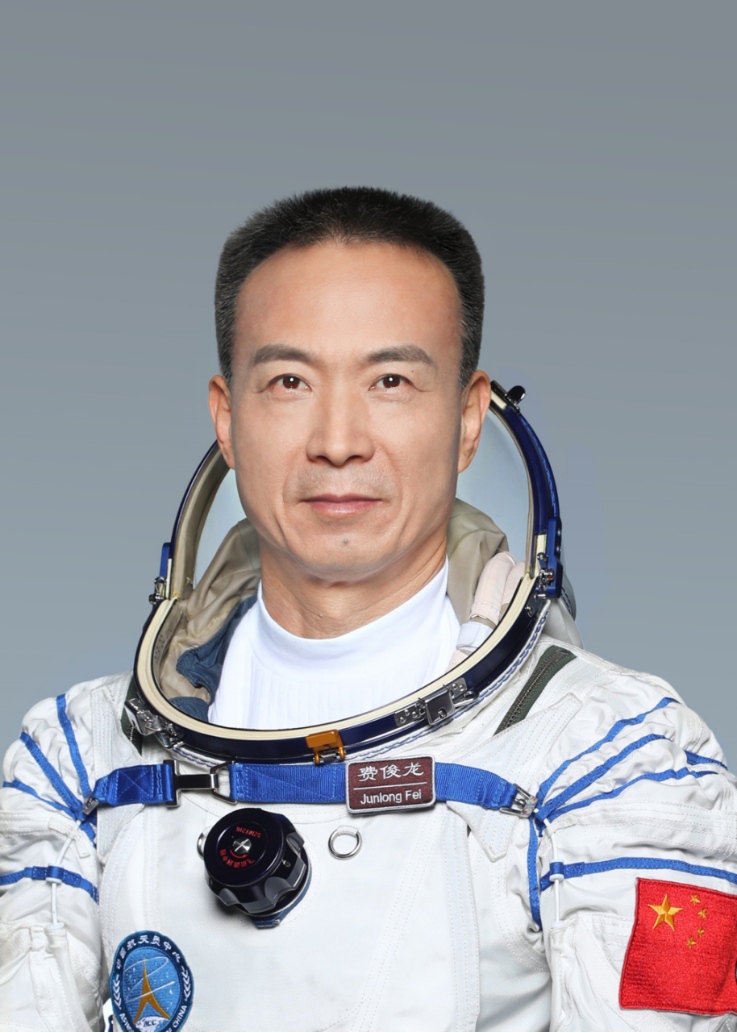 Major General Fei Junlong, 57, a native of Jiangsu province, is a founding member of the People's Liberation Army's Astronaut Division headquartered in Beijing. He is the commander of the Shenzhou XV mission.
Fei joined the PLA Air Force in June 1982 and was an experienced pilot trainer at an Air Force flight college before being selected in January 1998 as one of the nation's first astronauts.
In October 2005, Fei performed his first space mission onboard the Shenzhou VI spaceship with Nie Haisheng, fulfilling the country's first multiday crewed spaceflight. He was commander of the five-day mission.
Fei was given the honorary title of "Heroic Astronaut" in November 2005 and received a Space Service Medal at the same time.