Uruguay held to 0-0 draw in World Cup group match against S. Korea
Share - WeChat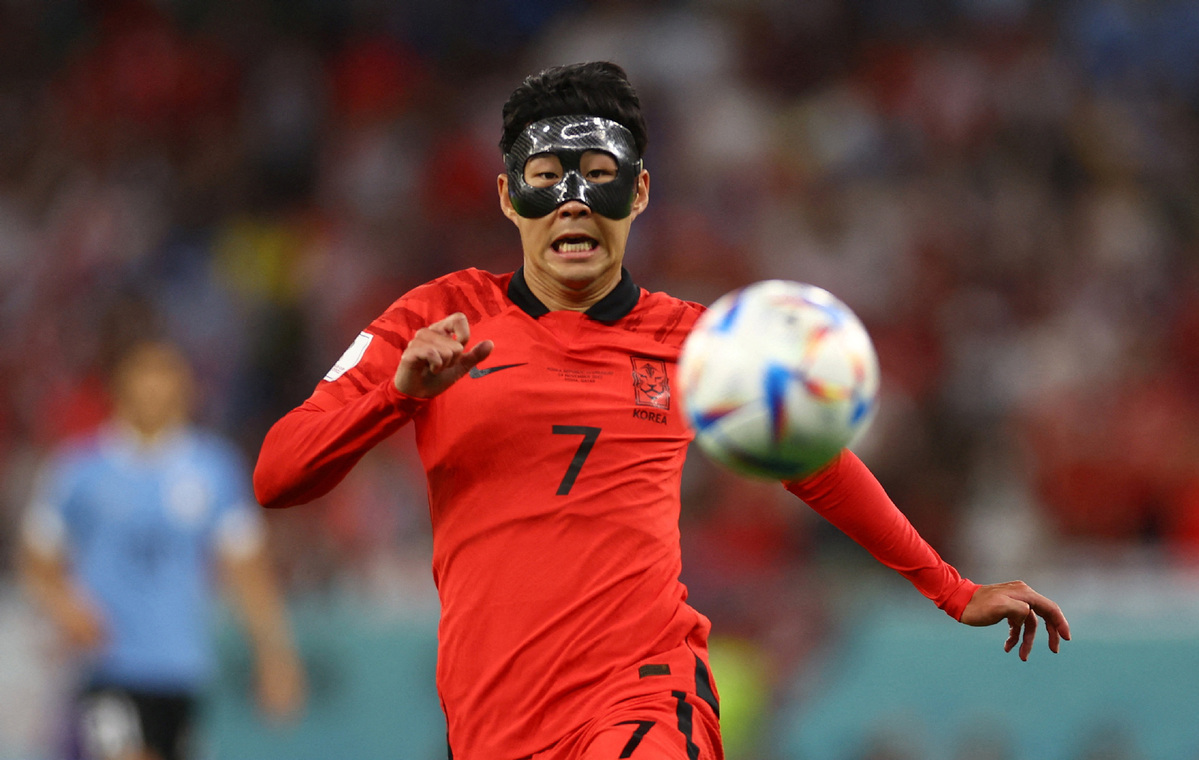 "This is a competitive match with a very level of play," Paulo Bento, the head coach of South Korea, told the post-match conference.
"I believe we were better in the first half with many moments which we have the capability to do what we want to do," he said, adding that the aggressive strategy of South Korea made the team dominate the first half.
Uruguay manager Diego Alonso agreed with what his Portuguese peer said but insisted that it was his team that lack of the same luck to win the game.
"In the first we couldn't take the ball from them. We did some adjustments in the second half and obviously we dominated much more in the rest of the match," said Alonso.
The two teams had crossed twice at previous tournaments with Uruguay winning both games by 1-0 in 1990 and 2-1 in the round of 16 in 2010.
The draw at Education City Stadium was yet another early World Cup match with the favored team stumbling, mostly with the Asian teams getting involved. Argentina and Germany both lost their opening matches against Saudi Arabia and Japan respectively.
South Korea will next play Ghana on Monday and Uruguay are to meet Portugal in the same day's later fixture.