International pilots enjoy flying with China's airlines
Share - WeChat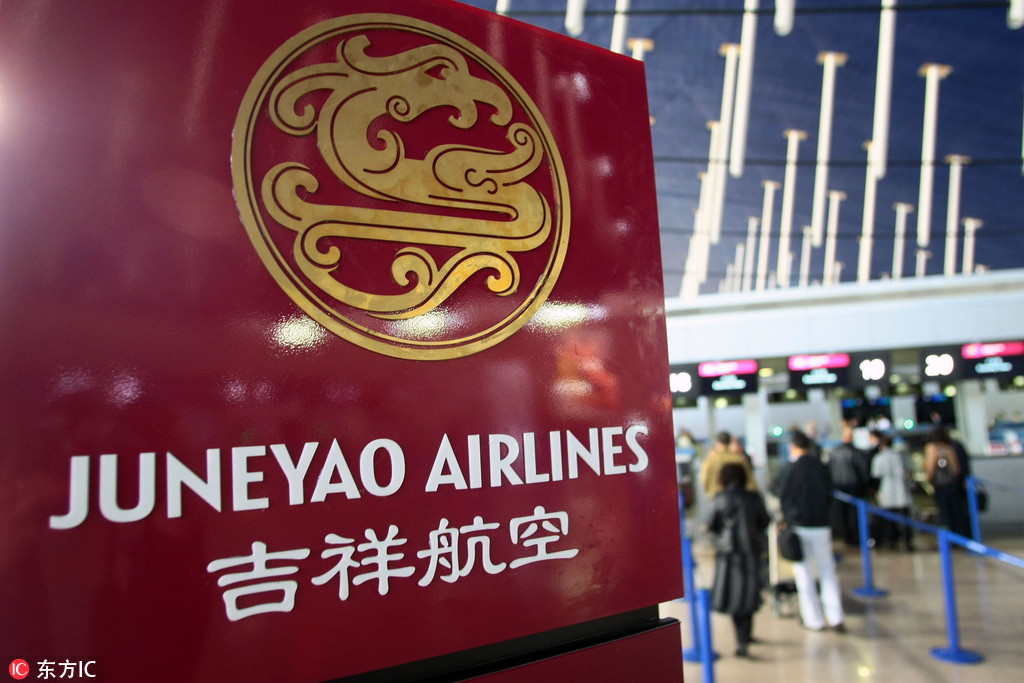 "I'm Canadian and came to China in 2015". "I'm Korean and joined Juneyao Airlines in 2019". There are a group of international pilots in the Flight Department of Juneyao Airlines, who have come from different countries but share the same love for the blue sky. With a strong sense of responsibility and excellent pilot handling skills, they serve Juneyao Airlines and every passenger.
Gao Feng, the deputy manager of the foreign division of the Flight Department and head of international pilots, said with his hard work and help, the pilots have overcome language barriers and cultural differences and have fallen in love with living in China.
The service philosophy of Juneyao Airlines is "hearty and dedicated work to win customer satisfaction", which is warm, pleasant and caring not only to passengers but also to employees.
As one of the international pilot managers, Gao has a private pilot license (PPL), instrument license, commercial pilot license (CPL) and airline transport pilot license (ATPL) from the Civil Aviation Administration of China (CAAC) and the FAA, and he is also an experienced flight instructor.
After graduating from Nanjing University of Aeronautics and Astronautics, he attended the world-renowned CAPT flight school and studied flight piloting at the Sierra Academy of Aeronautics in the United States. In 2012, Gao joined Shanghai Juneyao Airlines and served as a captain in charge of the Airbus 320 family in 2016 and as a flight instructor and English communication instructor in 2019. Later, Gao also worked as an IOSA auditor, risk management specialist, civil aviation incident investigator and in other positions. Thanks to his overseas study experience and training abroad, as well as his proficient flight experience and English communication skills, Gao has been in charge of international pilot management for Juneyao Airlines since April 2021.
In the context of the rapid development of China's civil aviation industry, the introduction of international pilots not only solves the shortage of civil aviation technical personnel problem, but also increases the opportunities for mutual learning and broadens the international perspective of Chinese civil aviation talents.
As an experienced pilot, Gao hoped that more skilled international pilots will join Juneyao Airlines and contribute to the Chinese civil aviation industry. He is dedicated to the management of international pilots.
Gao said that, since the operating environment, airspace structure and air traffic control command of Chinese aviation are quite different from those of foreign countries, targeted training and examinations will be conducted for international pilots after they join the company to help them adapt to the new operating environment and improve their technical level, communication skills and thinking perspectives. An experienced captain will also be assigned to participate in accompanying the flight and an expert flight instructor will be assigned to supervise the flight prior to the international pilot's solo flight mission.
He is always mindful of his responsibility for safe flights and passenger lives, and he passes this belief on implicitly to every international pilot through his daily management. In addition, international pilots also face problems such as cultural and dietary differences and poor language communication, to which Gao said that it is more important for managers to provide assistance to them so that they can feel the warmth from the company and Chinese civil aviation.
With a network of routes centered in Shanghai and Nanjing, Juneyao Airlines has operated nearly 200 scheduled flights to domestic, regional and Asian and European destinations. It has established cooperation with many international airlines such as United Airlines, Singapore Airlines and Air Canada, being the first private airline in the history of Chinese civil aviation to use wide-body aircraft for intercontinental routes, which is inseparably related to its training of foreign pilots.
To date, the foreign division of Juneyao Airlines' Flight Department has more than 100 foreign pilots in service, with a safe flight time of more than 80,000 hours.
As a flight instructor, Gao always keeps in mind the safety responsibility to complete each flight mission, and has trained a large number of excellent flight technicians for China's civil aviation industry and Juneyao Airlines with his excellent skills and rich experience, which has been highly recognized by the company.
As a manager, he is rigorous, earnest, pragmatic and responsible, and he is strict with himself and lenient with others. His attitude to work touched every foreign pilot deeply. The "safety guidelines" he instilled in his staff to ensure the safe takeoff and landing of every aircraft, the safe flight of every route and the safe arrival of every passenger have contributed to the development and management of China's civil aviation industry.