Yiwu now a go-to city for global importers
Share - WeChat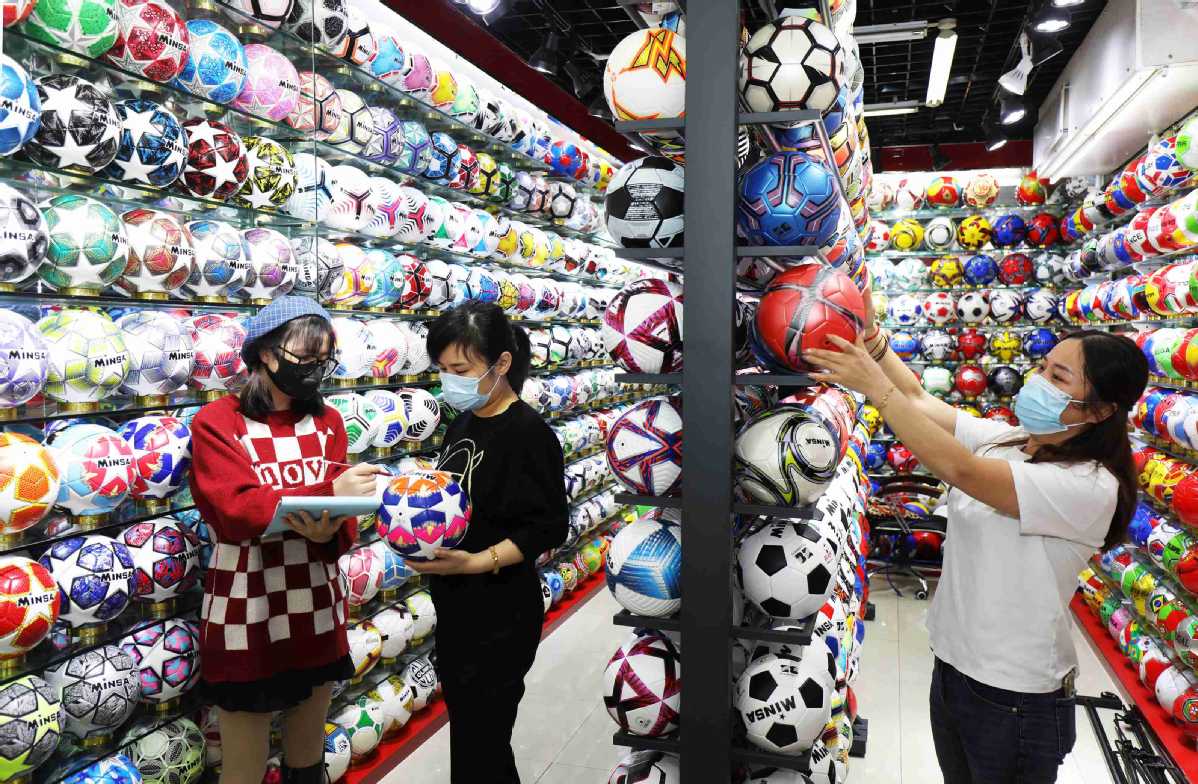 World's largest small-commodities market continues to expand its influence
Editor's note: In this series, China Daily looks at some of the areas in which major progress has been made in the 10 years since the 18th National Congress of the Communist Party of China was held in November 2012.
When there was a sudden surge of COVID-19 cases in early August in the city of Yiwu in East China's Zhejiang province, Iranian businessman Dehghani Gholamhossein quickly joined a group of volunteers to help prevent the spread of the virus.
In the Jimingshan community where he lives, Gholamhossein was seen busily distributing food supplies to those who had been quarantined and helping to keep things running smoothly as COVID-19 tests were conducted.
That's because Gholamhossein, 57, who is from Teheran, has long regarded Yiwu as his second home. He first came to China in 2003, and in 2007 he founded one of the first foreign trade companies established in the city by a foreign businessman.
Together with his fellow volunteers and local residents, Gholamhossein promptly helped the city return to its bustling activity.
"Yiwu has developed from a 'street market' to an international small-commodity procurement base" over the years, Gholamhossein said.
In the past decade in particular, he and his company, Yiwu Hamid Import & Trade Co, which specializes in selling products such as scarves, handicrafts and Christmas ornaments, have witnessed the rapid development of Yiwu's foreign trade.
The county-level city, which is in the middle of Zhejiang, about 140 kilometers from the provincial capital of Hangzhou, had humble beginnings as agrarian land in the late 1970s and early 1980s, and has since developed into what is widely acknowledged as the world's largest small-commodities market.