Pet registration made easier online in Shanghai
Share - WeChat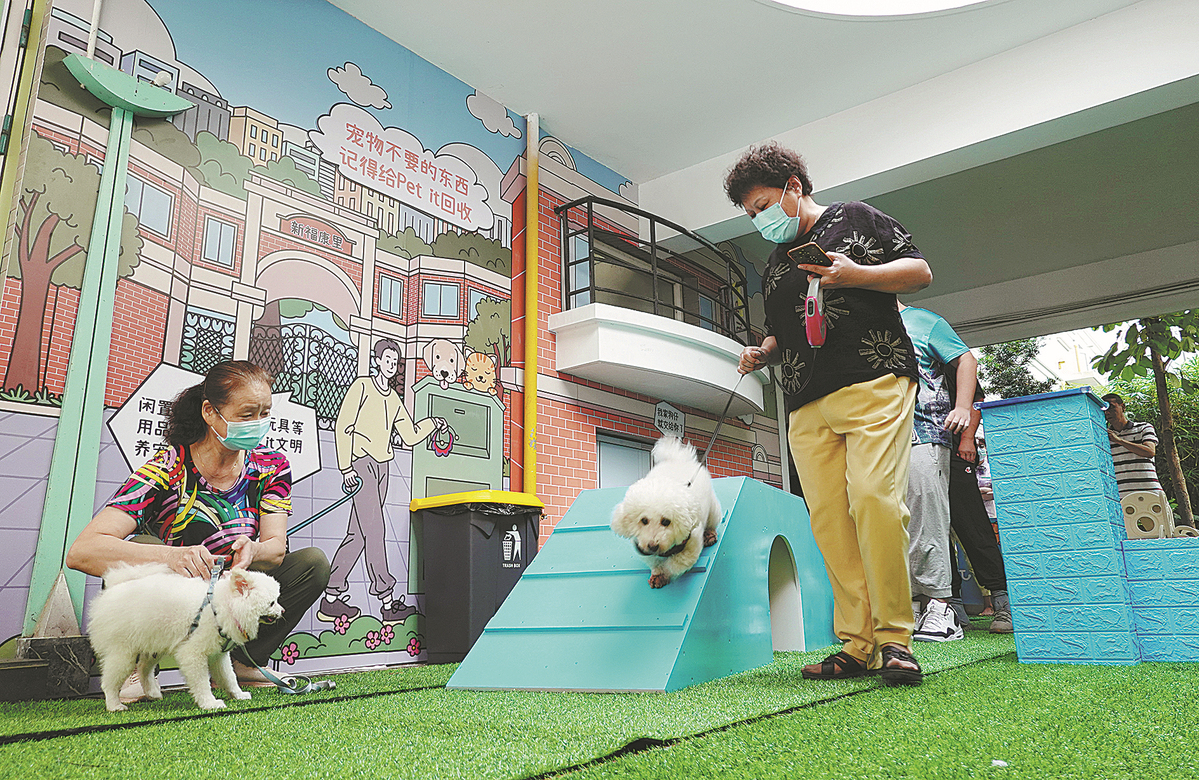 Shanghai has added a pet registration service to its official e-governance platform — Government Online-Offline Shanghai — allowing dog owners to handle matters related to their pets, such as licensing and annual inspection along with other services, with a few taps on their smartphones.
Co-launched by Shanghai Public Security Bureau, Shanghai Agricultural and Rural Committee, and Big Data Center, the service, called "One Thing for Civilized Dog Keeping", can be accessed through the e-governance platform's WeChat mini program or app, Suishenban.
"Pet owners can quickly conduct online annual inspection as long as their dog has been vaccinated and had an annual inspection last year," said Jiang Haitao, a police officer at Jiangning Road Police Station.
"Dog owners can complete most of the matters related to their pets' registration, such as changing the address on dog licenses, or supplementing or canceling the licenses through the online service."
Besides providing services for pet registration, the online platform also offers services such as locating a pet hospital or inspection station as well as keeping an update on relevant policies.
The online service has greatly streamlined the annual inspection of dog licenses, according to Shanghai police.
"Registering dog licenses and finishing the annual inspection of the licenses required staff review in the past, which took a long time. The online service has simplified the procedure and greatly improved efficiency," said Wu Xipei, an official from the public security administration department of the Shanghai Public Security Bureau.
For example, Wu continued, in the past, it was necessary to upload relevant property certification to apply for a dog license. The online service has skipped the procedure, a major relief for dog owners, especially those who live in rented properties.
Each registered pet can also get a pet code from the platform. By scanning the code, one can check the relevant information and license of the pet, freeing dog owners from the necessity to bring along their pet licenses when taking their pets outside.
Shanghai police said it will also expand the application scenario of this pet code as a digital license to strengthen the management of dog ownership and enhance the punishment of uncivilized dog-keeping behaviors, such as unleashing dogs in public spaces and keeping a dog without a license.
Shanghai's official e-governance platform was introduced in 2018 as part of the city's effort to modernize urban governance.
Since its introduction, the platform has served some 74 million users and processed 263 million applications, according to the city government.