Students thrive on teacher's fun approach
Share - WeChat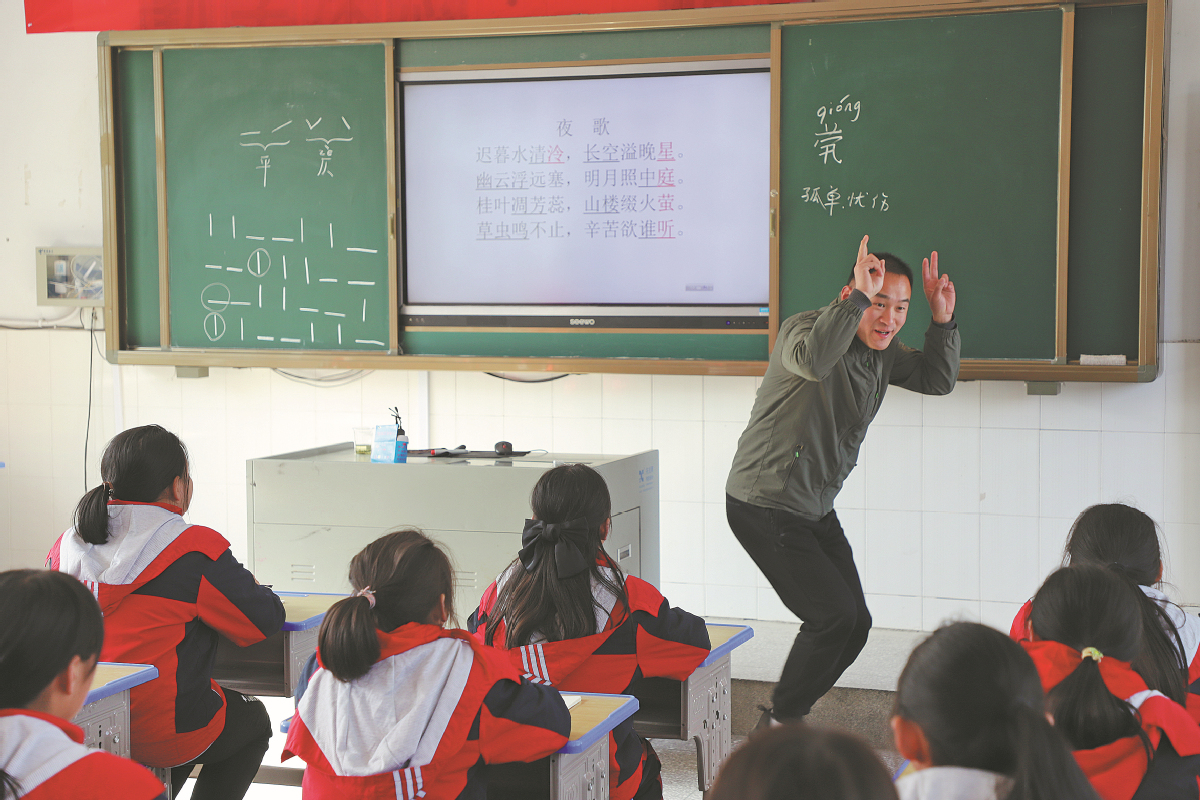 Volunteer brings innovation to classes for isolated children. Zou Shuo reports from Beijing with Liu Kun in Wuhan.
Editor's note: To mark the 20th National Congress of the Communist Party of China, China Daily is producing 10 profile stories to show the changes in the subjects' fields in the past decade. This is the sixth in the series.
Although he earns a meager salary, and sometimes nothing at all, Yuan Hui has no regrets about a decision he made 10 years ago to become a volunteer teacher in a remote mountainous region of Hubei province in Central China.
During the past decade, the 34-year-old has taught a variety of subjects, including Chinese history, geography and music, at several primary and middle schools.
After graduating from Nanjing University, one of China's top schools, in 2012, Yuan became a volunteer teacher at Jiangjiawan village in Hubei's Enshi Tujia and Miao autonomous prefecture. The job has allowed him to witness the progress the country has made in basic education over the past decade.
"When I first came to the village, local teachers could only make around 2,000 yuan ($280) a month, and most of them were in their 50s," he said, adding that most local teachers can now make more than 4,000 yuan per month and senior teachers can earn around 7,000 yuan.
The rise in salary has seen the arrival of more young teachers with bachelor's degrees or higher qualifications, he said.
Moreover, the conditions at local schools have improved considerably. Ten years ago, the teaching center in which Yuan worked had a leaky roof, but now primary and middle schools have much better teaching buildings, dormitories and canteens, and also playgrounds where students can do sports, he said.
According to the Ministry of Education, more than 70 percent of teachers at primary schools nationwide hold a bachelor's or higher degree, up from 32.6 percent in 2012.
Meanwhile, government expenditure on compulsory education has risen from 1.17 trillion yuan to 2.29 trillion yuan in the past decade, accounting for more than 50 percent of the total investment in education, it said.