Constant learning drives mechanic's innovative spirit
Share - WeChat Over the past 33 years, Li Chao has gone from an entry-level factory worker to a problem-solving innovator inspiring the next generation.
Today, Li, 52, is the chief mechanic at steelmaker Ansteel Group in Anshan, Liaoning province, but at the beginning, he had to consistently train and learn new skills in order to work his way up.
Throughout his career, he has made outstanding contributions to technical progress and improved products manufactured by Ansteel, a State-owned enterprise, which today sits at 217 on the Fortune Global 500 list.
"My parents were both first-generation workers at Ansteel. When I was six they took me to the factory and I still remember the impressive scene," he said.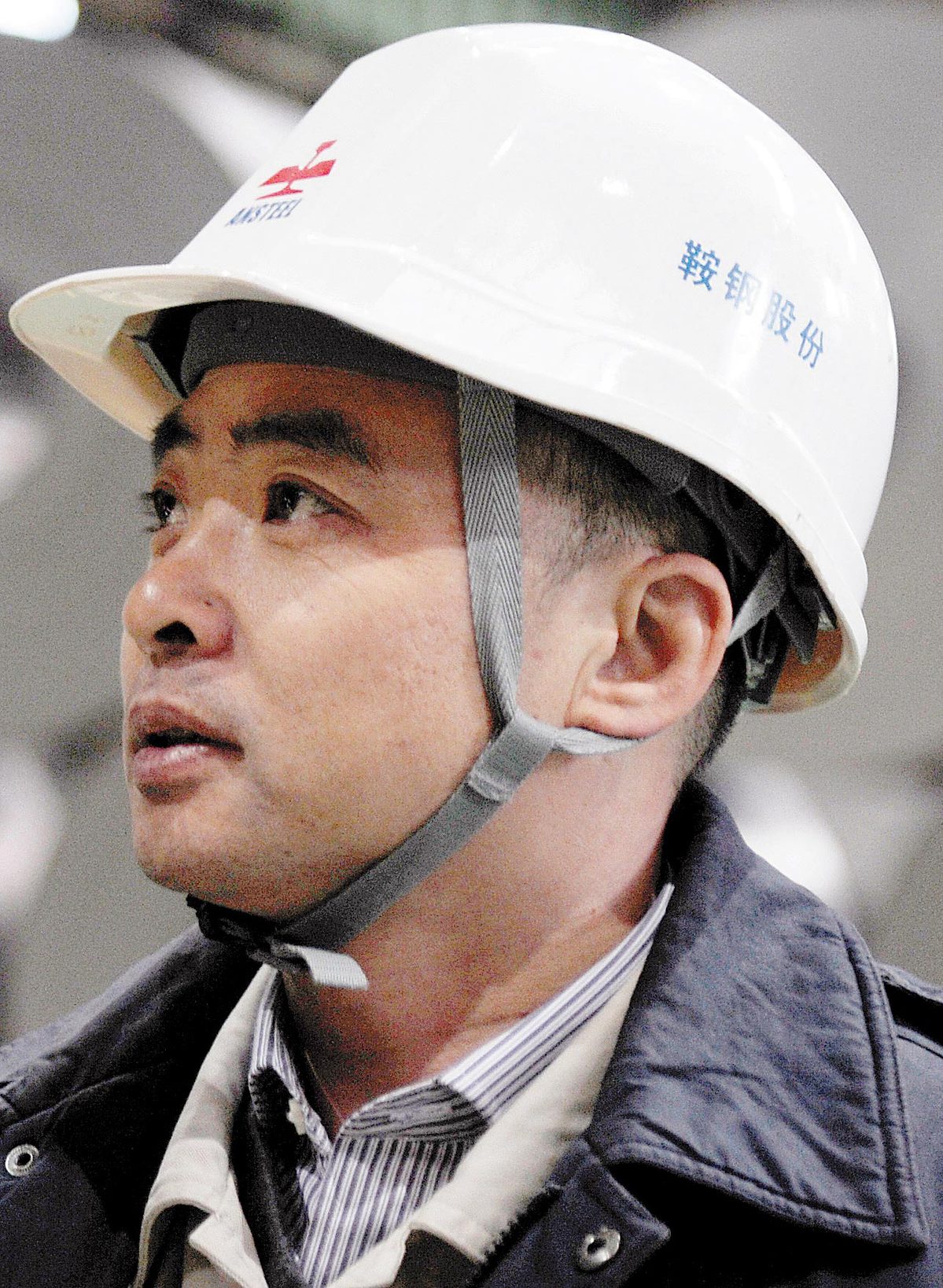 Inspired by what he had seen, after graduating from junior high school Li enrolled in technical school and joined Ansteel in 1989 as a bench worker on its cold rolled steel production line.
"In the very beginning, I set the ambition of becoming the best worker I could be in the steel industry to serve my country and improve our technology," Li recalled. "From the master workers, I learned the spirit of always studying and treating the factory as if it were my own home. I learned the ability to solve problems."
After five years as a bench worker, he was promoted to a steel fixer and then selected among the first batch of production equipment inspectors in 1994.
Li continued to study, working during the day and going to school at night. After eight years, he graduated from Ansteel's engineering college in 1997.
"It was hard but worthwhile," said Li. In 1998, he carried out an innovative project that changed his life.
A production line introduced from abroad frequently broke down — almost once every two days and each time needed about seven hours to be repaired, seriously affecting production.
Li decided to get to the root of the problem. After continuous observation for a month and a half, he found the problem and planned a solution.
After discussion and improvements made by experts, the production line was fixed according to his solution. The production line broke down for a mere three hours during the entire following year.
"It won a special prize for innovation at Ansteel Group. With such recognition, I felt that there was a lot of potential for a grassroots technician and made up my mind to contribute through innovation and equipment transformation," Li recalled.
"When the enterprise encounters problems, no matter if it's about improving the functional accuracy of the equipment or meeting the constantly improving requirements of users, that is the motivation for our research and development," he said.
An R&D project led by Li guaranteed the stable production of Ansteel's cold rolled automobile steel and won second prize at the National Science and Technology Awards in 2013.
Li believes that one person's ability is limited and in order to make a breakthrough in technology, one must rely on the strength of the team.
Over the years, he has shared his skills with his workmates without reservation, influencing a group of young people and leading them to grow into the technical backbone of the enterprise.
In 2014, an innovation workshop under Li Chao's name was established. So far, a total of 914 projects have been approved, and 73 patents and 33 proprietary technologies have been developed.
Li was a delegate to the 20th National Congress of the Communist Party of China.
Zhang Tongtong contributed to this story.