Super 'Zhuper' determined to put injury woes behind her
Share - WeChat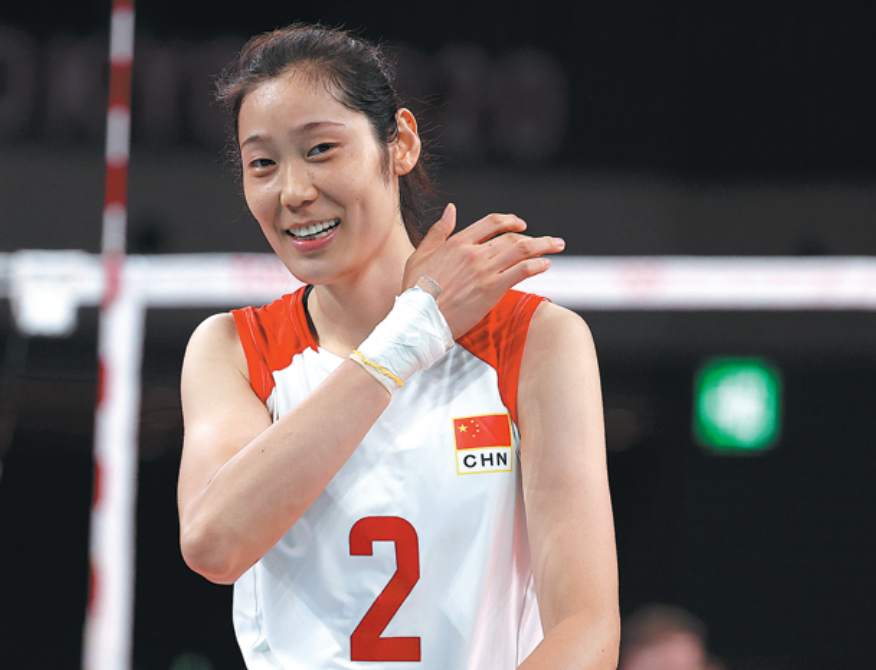 After months away from the spotlight due to wrist injuries, Chinese volleyball ace Zhu Ting is now ready to start another chapter in her glittering career with new club Pallavolo Scandicci, and the superstar says she is determined to return to her best form.
"I'm very happy to join the new team, and I just feel the team is so warm. The coach and my new teammates have helped me a lot. I just hope I can return to my peak as soon as possible," said the 27-year-old during a news conference on Monday to introduce the Italian club's new players.
Nicknamed "Zhuper", the Team China ace is one of the most high-profile women's volleyball players in the world. She is the first player in history to win two consecutive FIVB World Cup titles, and was also named MVP at both those tournaments. Zhu also famously helped Team China win the gold medal at the 2016 Rio Olympics when she again grabbed the MVP title.
However a right-wrist injury, that she first sustained in 2017, brought a halt to the accolades and silverware. The problem flared up again in 2019, causing extra concern this time as it began to adversely affect her performances. Rather than undergoing surgery, she initially chose a conservative program of treatment that would allow her to prepare for the Tokyo Olympics.
However, the treatment was unable to ease the pain for Zhu at the delayed Games in 2021 as she struggled to rediscover her best form. Although Zhu did her best to play through the pain and still displayed her famous fighting spirit, defending champion Team China failed to make it beyond the group stage in Japan.
The shock exit was China's worst result in the Olympic women's volleyball tournament since its debut at the 1984 Games. The early exit also led to the resignation of legendary coach Lang Ping and marked the lowest point of Zhu's glorious career.
Zhu eventually underwent surgery earlier this year in Spain, and for the past several months appears to have benefited greatly from her recovery time in Europe. She intermittently updated fans on social media, posting pictures of her healing wrist and snapshots of her life such as participating in a marathon and watching an ATP tennis match in Spain.
In July, Zhu announced she was signing for Italian Women's Volleyball League side Pallavolo Scandicci, which is based near the central city of Florence. This is the second time Zhu will suit up for a foreign club. From 2016-19, she enjoyed a successful stint at Vakifbank Istanbul in Turkiye. Now expectations are high Zhu can put her injury troubles behind her and bounce back in style this season.
"Her career with Vakifbank Istanbul is a major reason why she was able to excel on the international stage. Playing in a highly competitive foreign league helped Zhu Ting improve comprehensively," read a commentary by the Shanghai Observer.
"For Zhu Ting, the Italian league will be a great platform for her to shine, and Pallavolo Scandicci is a strong club with many star players. Zhu can regain her momentum by playing in a high-level European league, and being around elite foreign players and coaches will help her keep improving."