Head of Shanghai River Regatta to take place in end Oct
Share - WeChat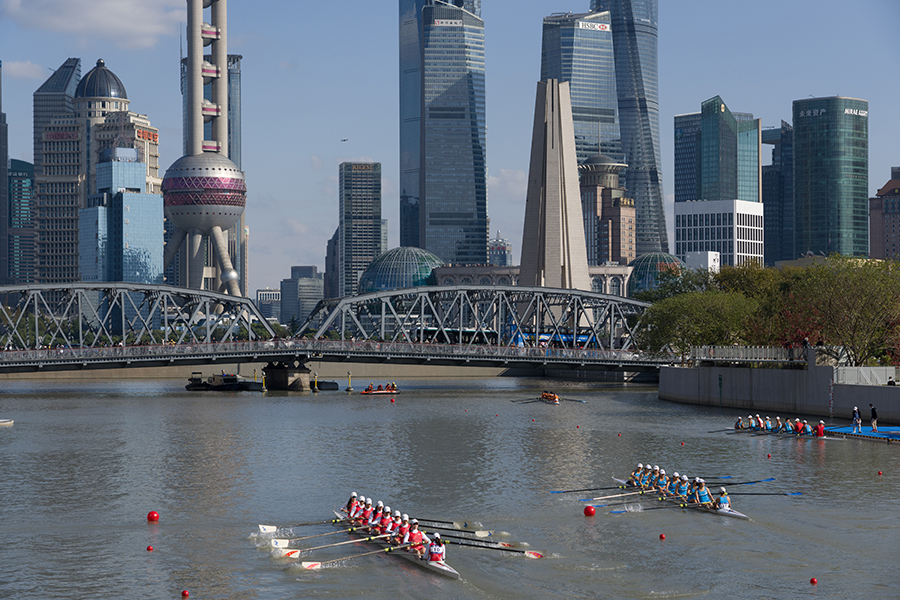 The 2022 Head of Shanghai River Regatta will take place on the city's Suzhou Creek from Oct 29 to 30.
In addition to the 4.2-kilometer chase race and the 500-meter rowing sprint which was also held last year, this year's regatta will include two new competitions: club single sculls men's and women's 500-meter city rowing sprint.
Co-organized by the China Rowing Association, the Shanghai Municipal Sports Bureau, Donghao Lansheng Group, and the district governments of Huangpu, Jing'an, and Hongkou, the competition will feature 48 professional, college, and amateur rowing clubs.