Building of major Bohai oil rig steps up
Share - WeChat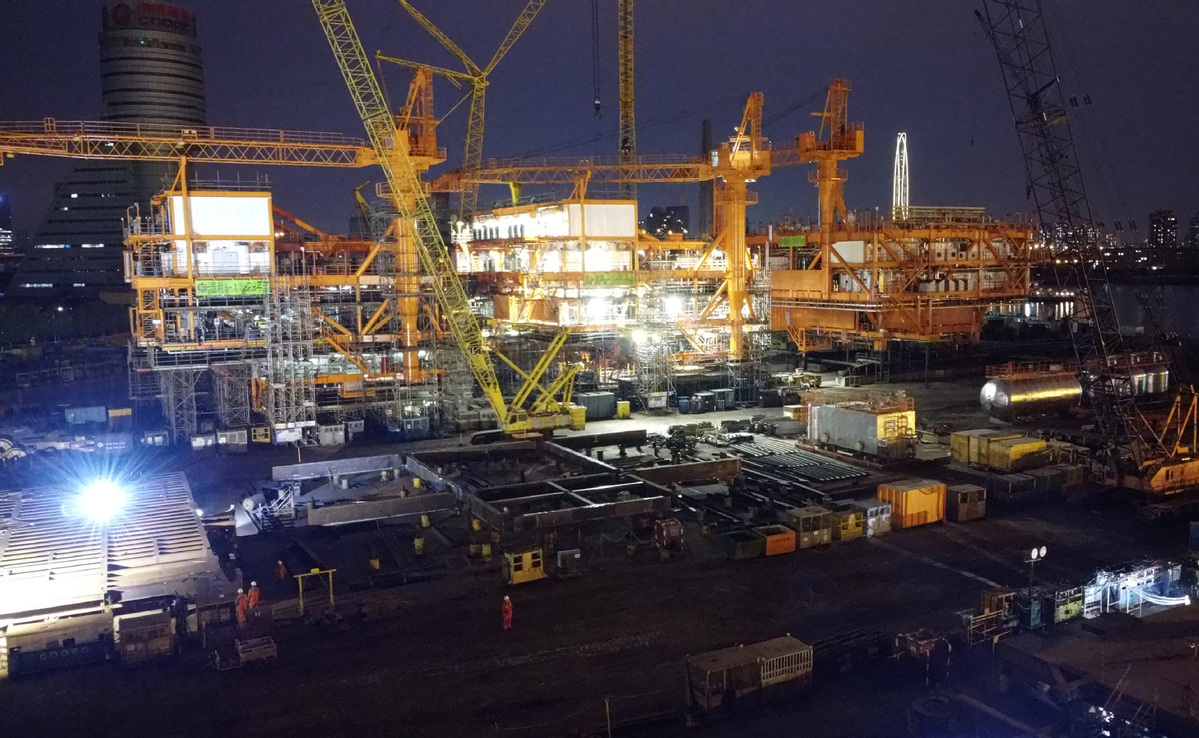 Construction of offshore platform to boost output, stabilize energy supply
Construction of the largest offshore oil and gas platform in North China's Bohai Sea promises to increase oil and gas output in the country's largest crude oil production base, analysts and executives said.
Floating installation of the central processing platform for the Kenli 6-1 oilfield was completed on Tuesday, further boosting oil and gas production in the Bohai Oilfield, according to its operator China National Offshore Oil Corp.
The Kenli 6-1 is the first 100-million-metric-ton oil platform in the northern section of Laizhou Bay. The central processing platform block is 36.5 meters high, equal to a 13-story building. It covers an area as large as 11 basketball courts and weighs 15,500 tons, making it the heaviest platform in the oilfield, said the company. It added that its construction is evidence the country has reached advanced international standards in the design and installation of super-large offshore oil and gas platforms.
Chen Baojie, deputy general manager of the Tianjin branch of CNOOC China Ltd, said the company has expedited completion of the project and the central processing platform is expected to be put into operation by the end of this year.
"China has been stepping up domestic oil and gas production over the past few years, targeting both conventional fuel sources and alternatives such as shale gas," said Luo Zuoxian, head of intelligence and research at the Sinopec Economics and Development Research Institute. The country's big three oil and gas companies — China National Petroleum Corp, China Petroleum and Chemical Corp and CNOOC — have achieved major breakthroughs in both sectors, he said.
Bohai Oilfield produced more than 30 million tons of crude oil in 2021, contributing to half of the national increase in output last year. The field's annual crude output is expected to increase by 2 million tons in the next three years and output in 2025 is set to surpass 40 million tons, helping to ensure continuity in oil and gas supply, said CNOOC.
Bohai Oilfield started its development in 1965. Over 4.4 billion tons of crude oil and nearly 500 billion cubic meters of natural gas have been located since its exploration began, and more than 493 million tons of fuel have been extracted.