Searching for answers to the riddles of history
Share - WeChat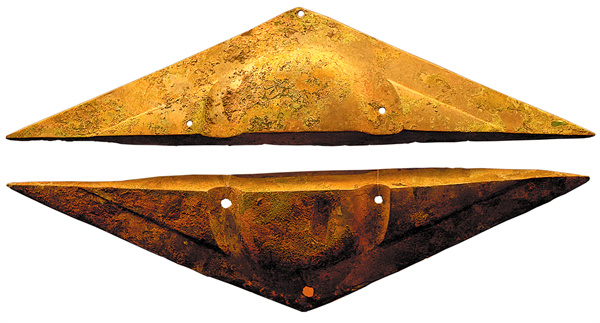 What secrets of Qinshihuang-the first Chinese emperor-did the Terracotta Warriors keep sealed underground for more than 2,000 years? Do bronze relics found at Sanxingdui in Sichuan province suggest that some ancient Chinese legends are true? Who was the first to leave inscriptions on oracle bones, the oldest-known Chinese writing system dating back more than 3,300 years?
The questions surrounding China's rich cultural heritage and history are numerous and a TV reality show is making an ambitious attempt to answer as many as possible.
The Mystery of China, a 12-part program co-produced by streaming media platform Youku and Henan TV, features six intriguing archaeological sites across the country. It has kept audiences riveted through a series of cliffhangers since it premiered on Sept 2.
From the 3,000-year-old Sanxingdui site to the Yinxu Ruins in Anyang, Henan province, the home of the oracle bones, the production team has raised the curiosity quotient for young viewers who are eager to decode umpteen historical riddles.
The show covers Qinshihuang's mausoleum; the Hejiacun trove in Xi'an, Shaanxi province, which reflected the cultural boom of the Tang Dynasty (618-907); Nanhai No 1, a Southern Song era (1127-1279) shipwreck off the coast of Guangdong province with a cargo full of Chinese ceramic items and the Mogao Caves in Dunhuang, Gansu province, a UNESCO World Heritage Site that marked the cross-cultural communication along the Silk Road from the 4th to 14th centuries.
"We wish to seize the highlighted moments in the development of the millennia-long Chinese civilization," says Li Bing, chief producer of the show. "From these highlights, we can better understand the cultural genes of our nation, and know who we are and where we come from."
Crossover is the buzzword behind this show. Actor Chen Kun, a household name, and Xinhua News Agency reporter Xu Danrui are the two leading explorers who make bold speculations from a layperson's point of view. Nonetheless, they stake out at archaeological sites, question experts and critically analyze clues to solve mysteries of history like detectives.
Digging at Sanxingdui is probably one of the best-recognized events in the archaeological circle in the recent past. Discoveries in 1986 amazed the world and the site continues to spring surprises even today.