Qin calls for deep China-US ties in agricultural technology
Share - WeChat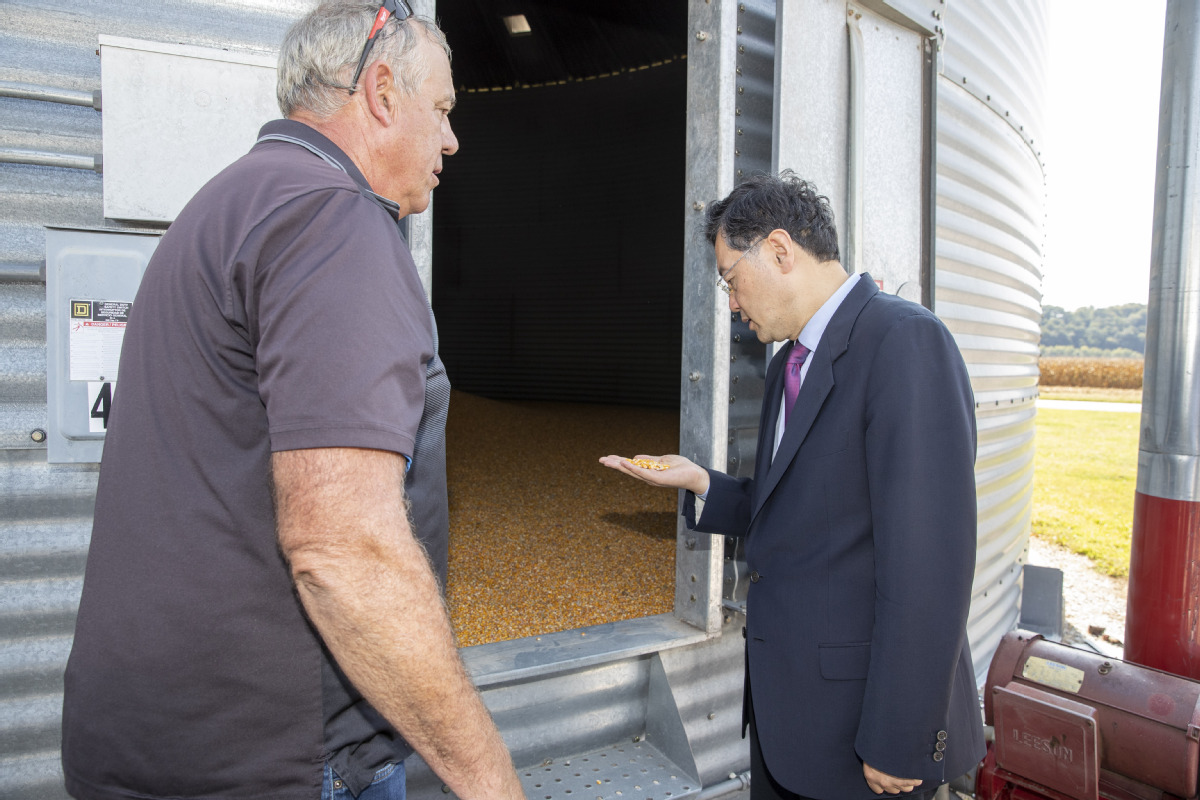 After the meeting, Qin visited Warren Stemme Farm in a western suburb of St Louis, Missouri, where he heard about how the farm use eco-friendly processes to lower their carbon footprint.
"Ambassador Qin, I invite you to harvest corn with me," said Warren Stemme, the owner of the farm.
"OK, let's go!" said Qin.
Qin and Stemme then drove a combine harvester together toward a cornfield. As the corn stalks fell one by one, the air was filled with the smell of corn.
Stemme then invited Qin to a soybean field, where Stemme picked two bunches of soy beans and asked Qin to "have a taste".
"Well, it's very fresh!" Qin said, chewing on the soybeans.
"From Iowa to Missouri, it feels great to be back in the Midwest and be a farmer for another day. It's not just corn and soybeans that are harvested here," Qin said.
Qin on Friday also visited the Chinese Garden of the Missouri Botanical Garden in St Louis, which is a Chinese botanical garden designed and constructed by Nanjing City in 1994 to commemorate the 15th anniversary of its relationship with St Louis.
On Thursday, Qin attended a game by the St Louis local baseball team Cardinals. He threw out the first pitch at the game to commemorate the 43rd anniversary of the first China-US sister city relationship between Nanjing and St Louis.
In 1979, St Louis was the first US city to establish formal ties with a sister city in China after the establishment of diplomatic relations between China and the US.