Qin calls for deep China-US ties in agricultural technology
Share - WeChat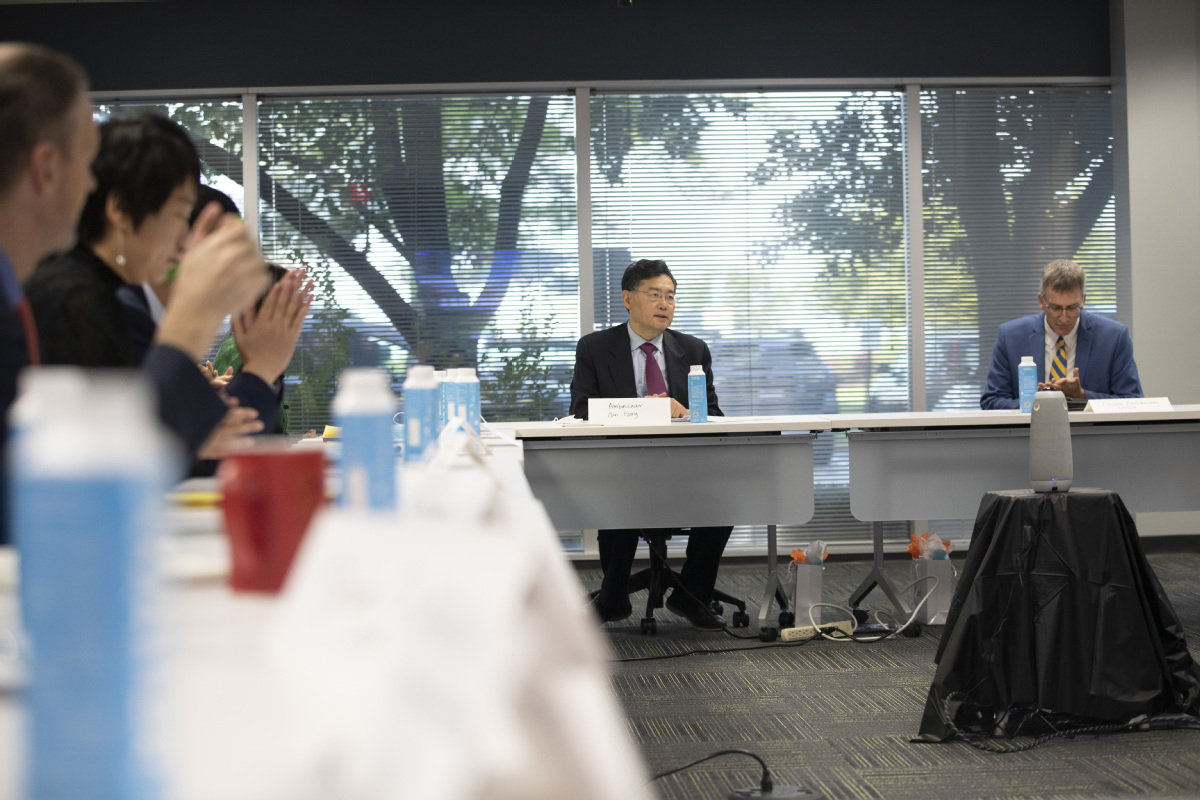 Qin said he was deeply interested by American agriculture during his last trip. "We have seen that American farmers and agriculture business need China, benefit from China, and look forward to greater engagement with China," Qin said.
He said he was lucky to be a "one-day farmer" at the Kimberley farm in Iowa, which President Xi Jinping cited as an example of modern farming technology when he visited as vice-president of China.
"We have come to know that American agriculture is going through a green and low-carbon transition. Advance technologies in seed breeding, digital farming, machinery, and equipment as well as proven farming practices, all contributes to efficient and sustainable production," he said.
American farms have not only reduced greenhouse gas emission, but also achieved the carbon capture and the sequestration, he said. Qin believes the China-US agriculture cooperation should go beyond the simple model and go deep into agricultural technology, climate action and the sustainable development.
China has set the targets to reach carbon peaking before 2030 and the carbon neutrality before 2060.
"Though we have not yet completed industrialization and urbanization, with a constant energy demand, we are determined to meet these targets within this short timeframe," said Qin. "This is our commitment to the people and to building a community with a shared future for mankind."
"President Xi Jinping has said to our farmers many times, clean waters and green mountains are as valuable as gold and silver. We believe agriculture is a contributor to China's green development, and agriculture can also create new growth potential," said Qin.
Qin said that China has been working actively on agricultural green development in recent years. China has introduced laws in the regulations, in black soil protection, realized the zero increase in the use of a chemical fertilizer and the pesticide, and promoted the application of information technology and the digital farming, according to Qin.
China's policies, technologies, and expertise in sustainable development of agriculture are steadily improving, he said.
Several global leading companies in seed and the crop protection whose research and development bases are in the US are contributing products and the farming solutions to China's green development, Qin pointed out.