Smaller lenders to get more NPL help
Share - WeChat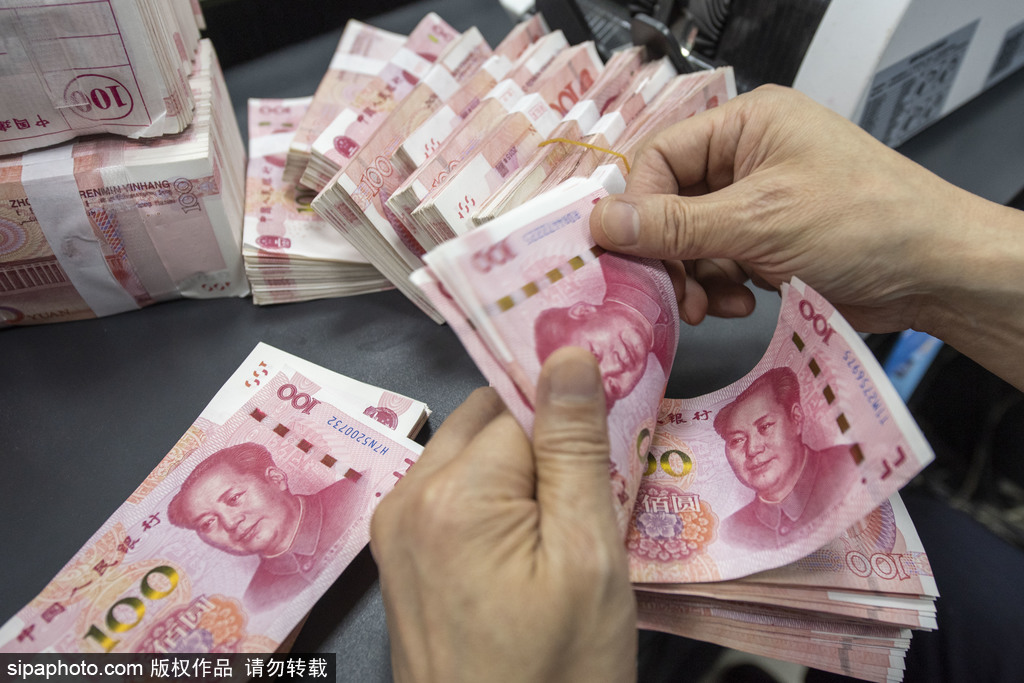 China will conduct a pilot program to support regional small and medium-sized banks to accelerate the disposal of nonperforming loans in six provinces, further encouraging these lenders to enhance their risk resistance capacity and better serve the real economy, said a regulatory official.
The China Banking and Insurance Regulatory Commission has joined hands with the Ministry of Finance and the People's Bank of China, the nation's central bank, to study support policies for the pilot program. They will allow local governments to play an active role in NPL disposal, ensure that responsibilities are fulfilled by small and medium-sized banks, strictly implement China's five-category loan classification system and take targeted measures in response to different situations in different cities, a CBIRC official said recently.
Dong Ximiao, chief researcher at Merchants Union Consumer Finance Co, said small and medium-sized banks should take various measures, including NPL clearing-up and write-off practices, as well as the transfer of nonperforming assets and asset-backed securitization, to further step up efforts to tackle bad loans and speed up the process.
"Regulators should relax restrictions in this regard and encourage more market entities to participate in the disposal of nonperforming assets and innovate methods to handle NPAs. It is also necessary for local governments to give stronger support to small and medium-sized banks in terms of tax relief and debt restructuring, in order to help them clear up and dispose of distressed assets," Dong said.
Earlier this year, the CBIRC issued a guideline encouraging financial asset management companies to actively participate in the reform and risk mitigation of small and medium-sized financial institutions.
Abiding by market principles and the rule of law, AMCs should ramp up efforts to acquire, manage and dispose of NPAs held by small and medium-sized financial institutions, as well as enhance the efficiency and benefits of NPA disposal, according to the guideline.
The regulator encouraged AMCs to actively participate in risk mitigation at such financial institutions via the adoption of an asset-light strategy as well as provide market-based evaluations and pricing, solution designs and consulting services.
In the first half, China's small and medium-sized banks disposed of NPAs totaling 670 billion yuan ($96.66 billion), 164 billion yuan more than the same period last year. The country approved the merger and restructuring of 34 such banks and allocated a combined quota of 187.4 billion yuan in special-purpose bond issuances to replenish the capital of overburdened small and medium-sized banks, said the regulatory official.
Zeng Gang, deputy director-general of the National Institution for Finance & Development, said funds raised via issuances of special-purpose local government bonds will be used to replenish capital and defuse risks at a few small and medium-sized banks, which face huge challenges and cannot raise money on their own.
"Capital replenishment and risk mitigation are usually accompanied by reforms of small and medium-sized banks through mergers, acquisitions and restructuring, which will consolidate the foundation for sustainable development of such banks over the long run, increase their market share and enhance their competitiveness," Zeng said.
As of the end of the first quarter, China had 128 city commercial banks. Their total assets stood at 46.7 trillion yuan, accounting for 15.5 percent of total assets held by China's commercial banks. The balance of their loans granted to micro, small and medium-sized enterprises was 14.4 trillion yuan, making up more than 60 percent of their total loans.
By the end of last year, the number of rural small and medium-sized banks in China stood at 3,902. Their total assets reached 45.7 trillion yuan, accounting for 14.1 percent of all assets in the nation's banking sector. Their NPL ratio was 4 percent, and the ratio of allowances for loan impairment losses to NPLs was 122.9 percent. The CBIRC has dealt with 627 high-risk rural small and medium-sized banks and disposed of 2.6 trillion yuan of their NPLs since 2018, said regulatory officials on May 20.