Top 100 most valuble Chinese brands list announced
Share - WeChat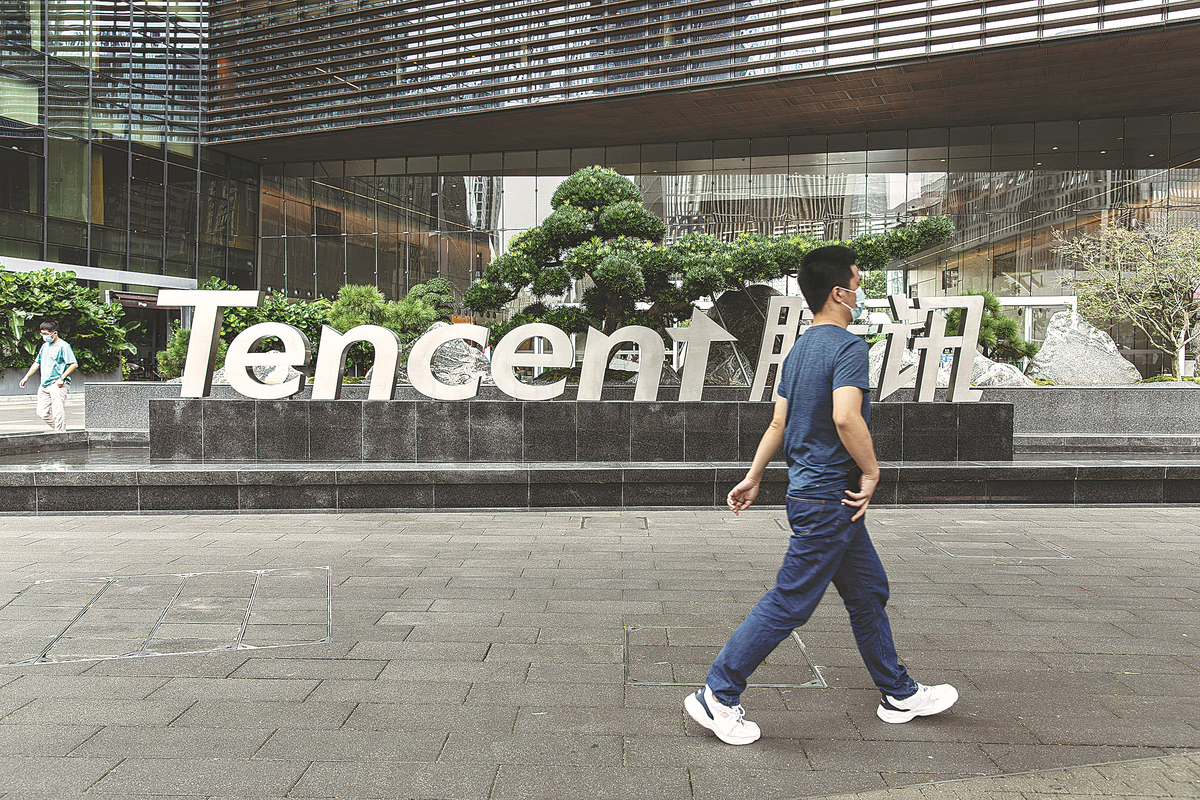 The top 100 Chinese brands have seen a rise in their global exposure despite a decline of 20 percent year-on-year in the overall value of the enterprises listed in the ranking, according to an industry survey.
According to The 2022 Kantar BrandZ Top 100 Most Valuable Chinese Brands ranking, 47 brands in the China Top 100 are building their value outside of the country, which is an all-time high, up from just 40 brands in 2021.
For example, consumer chronology brand TCL, which ranks at No 94, has been planning and investing in top-level sports for years. The overseas operations of the leading 100 Chinese brands voted this year in an industry survey has contributed 8.8 percent to their businesses.
Kantar BrandZ, the Top 100 Chinese Brands 2022, has surpassed the monumental $1 trillion mark, reaching $1.24 trillion in overall brand value.
This year has shown that Chinese businesses have demonstrated the importance of building and maintaining a resilient brand, particularly when faced with uncertainty and global challenges, such as retail and supply chain disruptions, inflation, rising energy costs, and the resurgence of COVID-19 restrictions, said the report.
Tencent, valued at $204.4 billion retained the number one spot for a second year running. The technology giant has been concentrating on its main business, expanding steadily and organically, and adhering to its technology innovation strategy. Alibaba, ranked No 2 at $137 billion, continues to expand its portfolio of standalone retail offerings. Alcohol brand Moutai, ranked No 3, at $108.5 billion proved resilient as its brand value dipped only 2 percent.
Lifestyle-focused social platform Xiaohongshu, meaning 'Little Red Book', and intelligent speech and AI technologies company iFLYTEK were the highest-ranking newcomers to join the China Top 100 this year, along with 13 others from nine categories, including five brands centred around food, drink, and casual dining, highlighting the potential brand value in these markets.
Rising 66 percent to $3.4 billion, athletic apparel brand Li-Ning saw the biggest surge in growth in the Top 100.
It successfully combined technical innovations with nostalgic and patriotic styling cues while its cumulative investment in fashion has now paid off, said the report.
Car manufacturer BYD rose 29 percent in brand value due to rapid growth in both China and the overseas market and became the world's best-selling new energy vehicle (NEV) brand during H1 2022, as Chinese car exports doubled passing two million units for the first time.
Commenting on the ability of Chinese brands to deal effectively with the many challenges faced by global businesses, Doreen Wang, Kantar Greater China CEO and Global Chair of Kantar BrandZ said, "In difficult economic times, having a strong brand does not make a business fully immune to changes of fortune, but it can help soften the blow."
She suggested Chinese brands can start with building stronger perceived values, embracing sustainability, and improving end-to-end innovation capability.
"Strong brands never shy away from uncertainties," said Wang. "Instead, they should take them head on with these actions to create higher brand value and ensure a better future."
The Kantar BrandZ Top 10 Most Valuable Chinese Brands 2022
| | | | |
| --- | --- | --- | --- |
| Rank 2022 | Brand | Category | Brand Value ($M USD) |
| 1 | Tencent | Media and Entertainment | 204,378 |
| 2 | Alibaba | Retail | 137,031 |
| 3 | Moutai | Alcohol | 108,490 |
| 4 | Douyin | Media and Entertainment | 43,483 |
| 5 | Meituan | Services Platform | 41,945 |
| 6 | ICBC | Banks | 36,017 |
| 7 | JD | Retail | 34,198 |
| 8 | Huawei | Consumer Technology | 33,663 |
| 9 | Haier | IoT Ecosystem | 33,206 |
| 10 | Ping An | Insurance | 26,320 |
wangzhuoqiong@chinadaily.com.cn