Central SOEs beef up innovation
Share - WeChat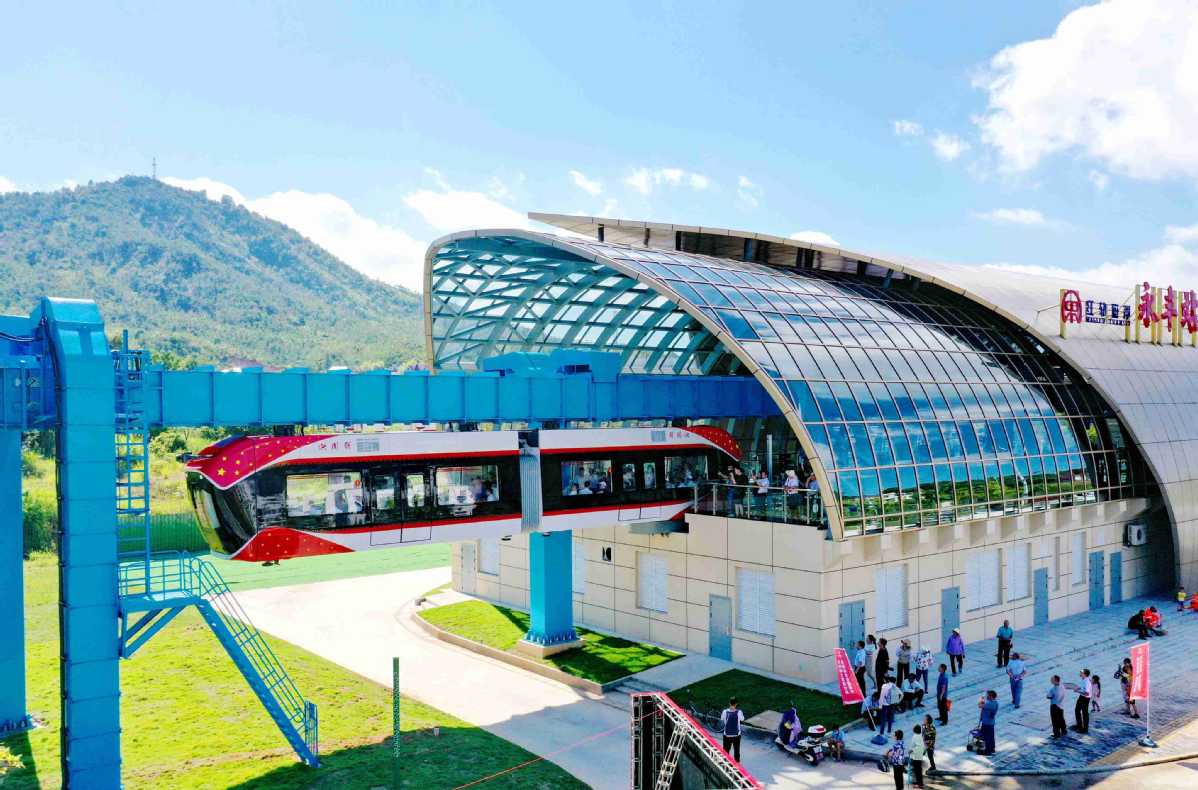 More technological breakthroughs sought to boost industrial upgrades, trade
China's State-owned enterprises will spend more on research and development to bolster innovation-driven growth in the year's second half, which is expected to accelerate the country's industrial upgrading and boost exports of high value-added products, according to government officials and SOE executives.
With rapid restructuring of global industrial, supply and value chains, innovation must be placed in a more prominent position at SOEs, said Peng Huagang, secretary-general of the State-owned Assets Supervision and Administration Commission (SASAC) of the State Council.
Efforts should be made to create the means to make more breakthroughs in cutting-edge technologies, he said. Many SOEs have already increased their investment in areas like computer chips, advanced trains and vessels, narrow-body airliners, 5G telecommunications equipment and new materials to reinforce their competitiveness and sustain the country's economic growth, Peng said at a forum held in Tianjin in early August.
Central SOEs' total expenditures on R&D amounted to 378.62 billion yuan ($54.7 billion) in the first half of 2022, soaring 19.7 percent on a yearly basis, according to SASAC, the country's top regulator of State assets.
The R&D input of central SOEs has maintained double-digit growth during this period. Government data also showed that the combined revenue of central SOEs stood at 19.2 trillion yuan in the January-June period, up 12 percent year-on-year. Their net profits came in at 1.09 trillion yuan, growing 6.1 percent on a yearly basis.
During a meeting of the Political Bureau of the Communist Party of China Central Committee recently, policymakers stressed that full play should be given to the initiative of enterprises and entrepreneurs, and at the same time, sound policies and a favorable institutional environment must be provided so that State-owned enterprises are encouraged to act, private enterprises are motivated to develop into new areas, and foreign enterprises are inspired to make investments.
The government will guide central SOEs to take further advantage of opportunities generated by the new technological revolution and industrial transformation during China's 14th Five-Year Plan period (2021-25), while keeping liabilities under control, said Hu Chi, a researcher at SASAC's research center in Beijing.
Their focus will be on key fields of emerging industries with sizable growth potential like high-end manufacturing, green technologies and digital, platform and sharing economies. They will cultivate new growth drivers, he said.
Hu said the government will also advocate the next-level integration of the digital economy and the real economy, as well as accelerate 5G to empower thousands of industries and achieve large-scale commercial use across the country.