Special area exceeds foreign investment expectations
Share - WeChat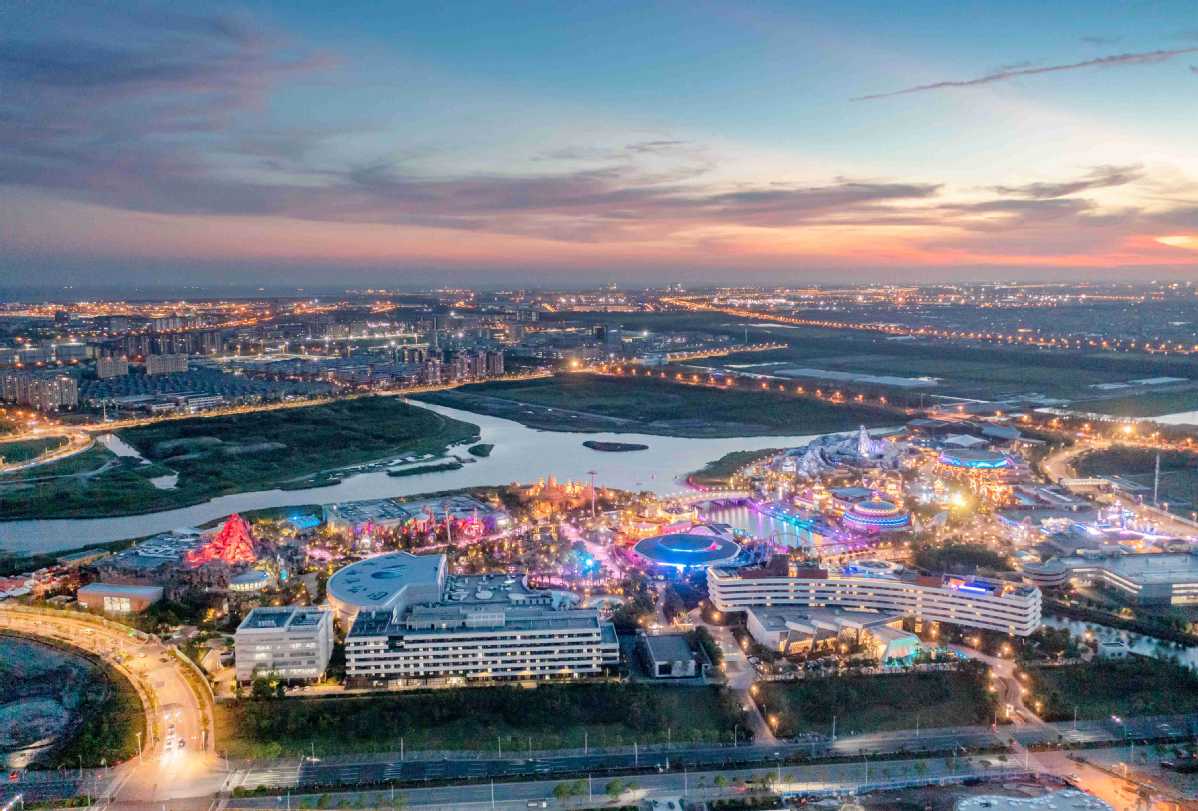 Unaffected by the COVID-19 resurgence, which hit Shanghai earlier this year, or the multiple uncertainties brought about by geopolitical issues, the amount of foreign capital injected into Shanghai's Lin-gang Special Area in the first six months surged 263.3 percent year-on-year to nearly $1.2 billion.
That number has already exceeded the target of attracting $900 million in foreign capital in 2022, which was proposed by local administrators at the beginning of the year.
Foreign companies' latest moves have shown their unshaken confidence in Lin-gang. When production and daily life gradually returned to normal in late May, a total of nine foreign enterprises inked agreements with the Lin-gang administrative committee to set up more operations.
The research and demonstration center of German vehicle design firm Isdera is one of the projects to have landed in Lin-gang as part of the May agreements.
Stefan Peters, general manager of Isdera (Shanghai) Automotive Technology Co Ltd, the local unit of the German company, said the Lingang base is scheduled to go operational in the first half of 2023.Thanks to Lin-gang's geographical advantages, Isdera will build in Lingang a sports car supply chain to meet demand from clients in Europe, the Middle East and Asia, he said.
"The solid industrial foundation and the complete automotive industrial chain in Lin-gang are of much appeal to international carmakers of our kind," Peters said.
Likewise, Singapore's United Overseas Bank Ltd announced it would set up a branch in Lin-gang in early May, when economic activity was recovering in Shanghai after the epidemic-related lockdowns. Scheduled to go operational in early September, UOB's Lin-gang branch will make it the first foreign bank to have a physical presence in the area.
Peter Foo, president and CEO of UOB China, said the opening-up policies in Lin-gang adopted over the past few years have largely facilitated international trade, investment and capital flow. Lin-gang's strategic positioning will not only benefit the development of Shanghai but exert greater influence from a global perspective, Foo said.
In this sense, it is crucial for UOB to establish a footprint in Lin-gang where the bank can link domestic and international clients. With UOB's experience and global network, which is especially mature in ASEAN member economies, the bank's Lin-gang operations aim to provide more innovative solutions regarding cross-border capital management, offshore trade, overseas fund investment and sustainable finance, Foo added.
Lin-gang Special Area was officially launched as part of the China (Shanghai) Pilot Free Trade Zone on Aug 20, 2019. According to the State Council's framework plan designed for Lin-gang, the area should grow into an internationally influential and competitive special economic zone in order to better serve China's deepened opening-up strategy.
By the end of July, Lin-gang was home to 2,604 foreign companies, which is more than double the number when Lin-gang was included in the Shanghai FTZ three years ago.
"Further opening-up is the biggest mission assigned to Lin-gang," said Chen Jinshan, director of Lingang Special Area Administration.
In this sense, the local administrative committee will adhere to international economic and trade rules, such as the Comprehensive and Progressive Agreement for Trans-Pacific Partnership, to seek more breakthroughs in areas of foreign capital, cross-border capital flow, talent flow and special tax mechanisms. Only in this way can foreign companies settle in Lingang more smoothly, Chen said.