Shanghai zone to be home of 1,000 high-tech firms by 2025
Share - WeChat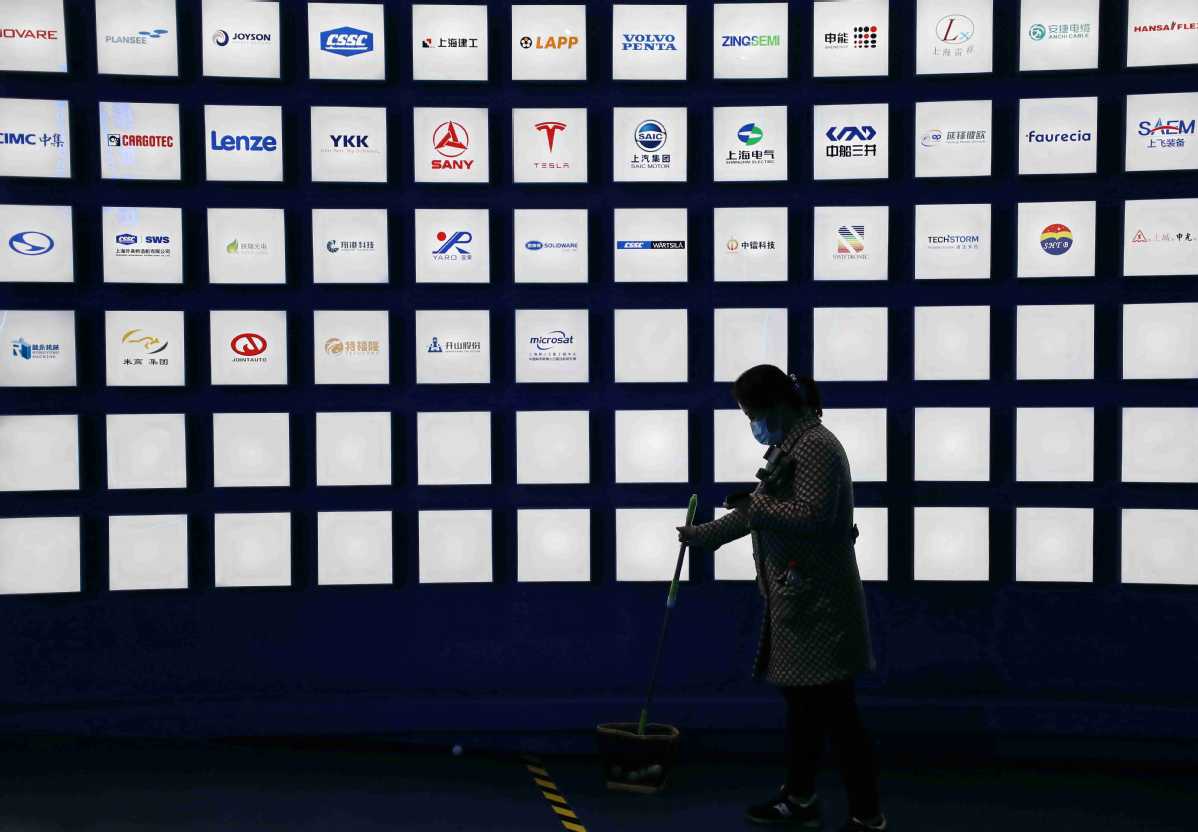 A week ahead of the three-year anniversary at Lin-gang Special Area's setting-up on Aug 20, the local administration released a new action plan to accelerate the development of emerging industries, which is part of Lin-gang's efforts to seek high-quality economic growth according to the mission assigned by the central government.
By 2025, Lin-gang should be home to over 1,000 high-tech companies, of which at least 10 should be listed on the technology-heavy STAR Market on the Shanghai bourse, according to the plan. More than 100 company-sponsored research and development institutions should have set up shop in Lin-gang by 2025, with another eight internationally first-rate laboratories operating in the area.
Wu Xiaohua, deputy-secretary of the Party working committee of Lin-gang Special Area, said the newly released action plan aims to optimize the technology innovation ecosystem in the area so that more resources will be attracted to come to Lin-gang and it can better grow into a driving force of technological innovation.
A follow-up development plan was recently released to speed up the development of the integrated circuit sector in Lin-gang. The IC industrial value in Lin-gang should exceed 100 billion yuan ($14.6 billion) by 2025, compared to 10 billion yuan in 2021. The area should be home to five world-leading chipmakers and another five leading material companies with a respective annual income of 2 billion yuan.
These plans are responding to the missions that the State Council assigned to Lin-gang in a framework plan released three years ago. A frontier industrial cluster featuring key technology breakthroughs should be one highlight of Lingang, said the plan. Corporate income tax rates for companies specializing in IC, artificial intelligence, biomedicine and civil aviation have been set at 15 percent in Lin-gang, compared to the usual 25 percent in the rest of China.
Ever since Lin-gang was included in the China (Shanghai) Pilot Free Trade Zone in August 2019, over 300 frontier technology projects have been launched in the area, covering IC, AI, biomedicine and civil aviation. Total investment value of these projects amounts to over 420 billion yuan, taking up nearly 65 percent of the total value of all new projects landed in Lingang over the past three years.
Nearly all the leading Chinese AI companies, including SenseTime, Cambricon and Enflame Tech, have set up operations in Lin-gang. Local administrators said in late 2020 that total AI industrial value should reach 90 billion yuan by end-2025, which will be equal to 22.5 percent of the city's total AI industrial value by that time.
Ding Botao, deputy head of the Information Research Institute of Shanghai Academy of Social Sciences, said Lin-gang's advantages in policies, data flow, location and industrial ecosystem will facilitate the development of AI companies. While substantial development of biopharmaceuticals, new energy vehicles and equipment manufacturing companies is one major focus for Lin-gang, such companies usually have huge demand for the application of AI technologies, which will further promote the development of AI in general, Ding said.
During a visit to Lin-gang in mid-July, Shanghai Mayor Gong Zheng said that more favorable policies should be introduced so that Lingang can better grow into an economic driver of the city.
"High-end industries should lead technological and industrial innovations. Only in this way can local industrial and supply chains become more stable and competitive," Gong said.