New-look Ducks spread their wings
Share - WeChat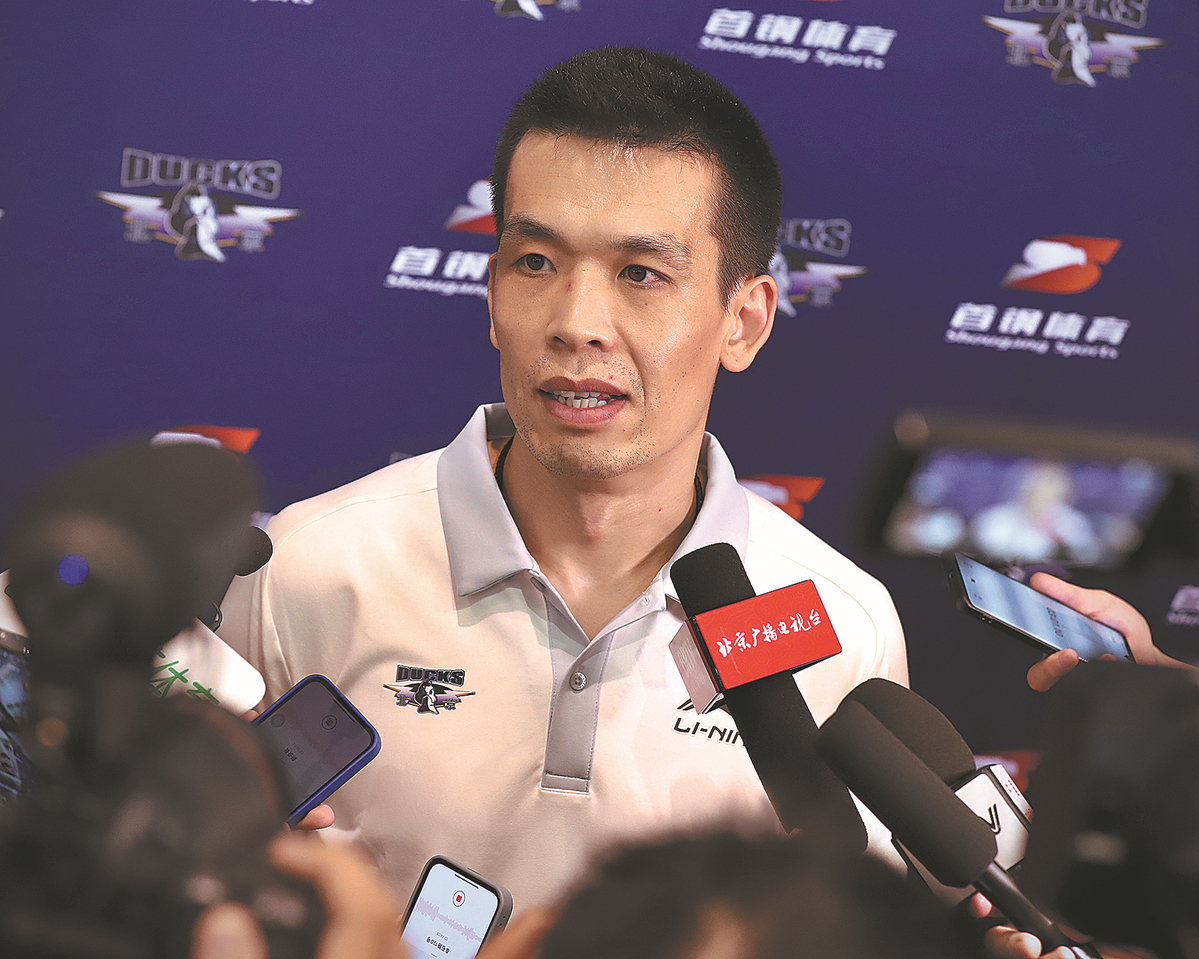 Beijing rips up the playbook as capital franchise pins high hopes on local talents
Forget about the high-profile NBA imports. It's time for the Beijing Ducks to stand on their own.
With their roster reshuffled, the new-look Ducks look poised to make some noise in the forthcoming CBA season as the capital franchise plots its rebuild around homegrown talents.
For the first time in a long while, the Ducks are heading into the new campaign without any big-name foreigners on their roster. The team's decision to waive its right to re-sign American-born former NBA guard Jeremy Lin was the biggest indication of the fresh approach.
Touted as the cornerstone of the Ducks' brave new world is Zeng Fanbo, a 19-year-old forward who has just returned from the United States following a season in the NBA's G League.
An exceptional ball handler for his size, the 2.11-meter Zeng's combination of shooting accuracy beyond the arc and all-action shot-blocking at the other end of the court has drawn comparisons to NBA superstar Kevin Durant.
The rookie, though, is keeping his feet firmly on the ground ahead of his debut CBA season.
"I am still a young player who has just made it up to the adult team for the first year. Nothing more, nothing less," Zeng said after an open practice session at the Ducks' training facility in western downtown Beijing on Friday.
"Despite having played in the States, the intensity and physicality of the CBA league will be a big challenge for me. It will take time for me to get used to this level for sure."