Cup glory spikes China's confidence
Share - WeChat Men's squad builds on recent resurgence to triumph at Asian tournament for first time in decade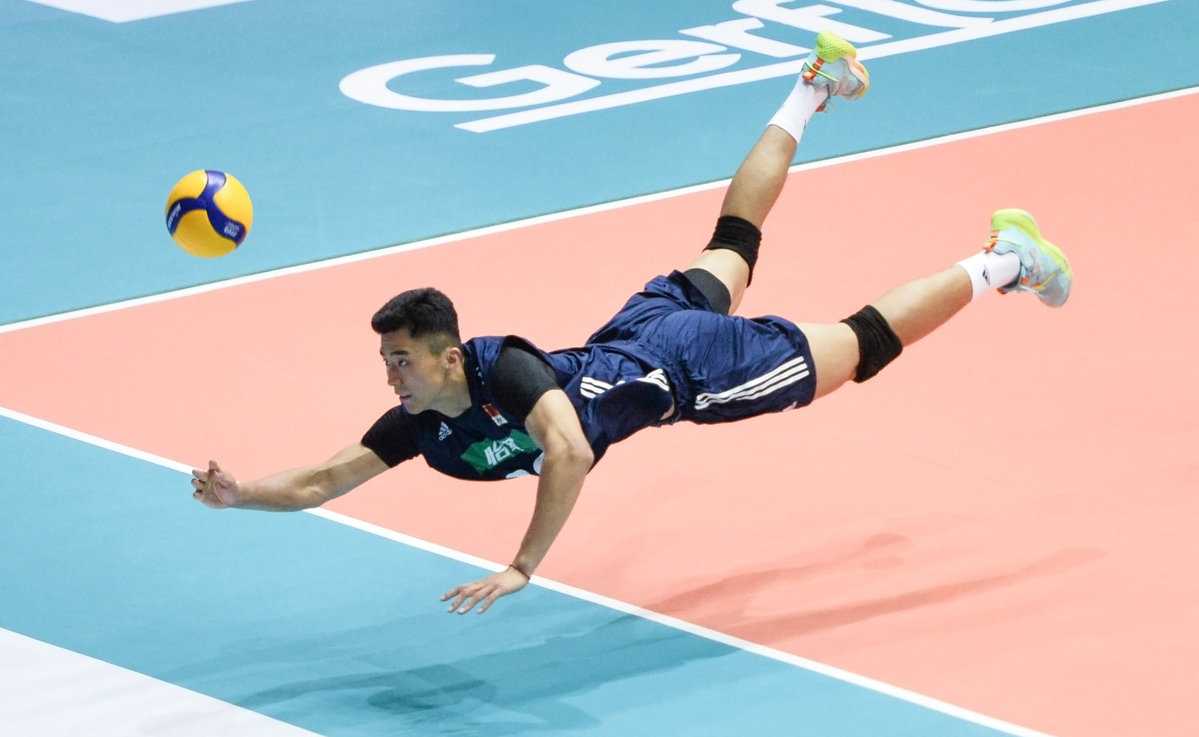 Team China head coach Wu Sheng says victory at the 2022 AVC Cup last weekend showed his men's squad is moving in the right direction as it continues to close the gap to the world's elite.
The triumph ended China's 10-year wait to top the podium at the Asian Volleyball Confederation tourney, and followed a morale-boosting victory over powerhouse Brazil in June.
"We showed great team spirit throughout the AVC Cup, and this victory has massively boosted our confidence. We have achieved our goals and also identified areas to improve on. That will benefit us in future matches," Wu told China Sports Daily.
"If a team can't manage any good results at a tournament and it's always ranked at the bottom, how can it have confidence? In the future, we need to be more aggressive but also stable at the same time. Otherwise, we'll find it harder when we face the European teams at the coming world championship."
Team China topped the podium at the AVC Cup in Nakhon Pathom, Thailand, on Sunday with a 3-0(25-20, 25-23, 25-22) victory over Japan in the final. Having also recorded wins over Chinese Taipei, Bahrain, Pakistan, Iran and South Korea, China completed the tournament with a perfect record.
The last time China won the championship was in 2012 when it beat Iran in the final in Vietnam.
Young Chinese ace Zhang Jingyin claimed the Most Valuable Player award and was also named one of the Best Outside Spikers, while his teammates Zhang Zhejia and Peng Shikun shared the Best Middle Blockers award.
"I'm thrilled to be awarded the MVP, as this is my first championship since I started playing in the junior tournaments. The journey was not easy for me," said Zhang Jingyin, 22.
"I need to thank many people who helped me along the way, including my coach, teammates and all the team's support crews. I will try harder in the future, and I will hold onto my dreams. I will use my passion for volleyball to attract more people to the sport."
The championship also proved to be an invaluable workout for middle blocker Zhang Zhejia. The 26-year-old had not played since last year's National Games, so was relieved to produce such impressive displays.
"I hadn't played for a long time, so I was a little unsure about my condition. The team played as one and all of us were so united. That's how we reached the top podium," Zhang Zhejia told China Sports Daily.
"When we were down at the tournament, nobody chose to simply give up. We played each match point by point. And even in the match-point moments, we all handled the pressure well. We showed our skills.
"It was nice to get some recognition with the Best Middle Blockers award, and it also motivates me. We still have a lot of problems to fix, and we will try to improve in the coming matches."
Zhang Jingyin and Zhang Zhejia's progress was especially pleasing to see for coach Wu.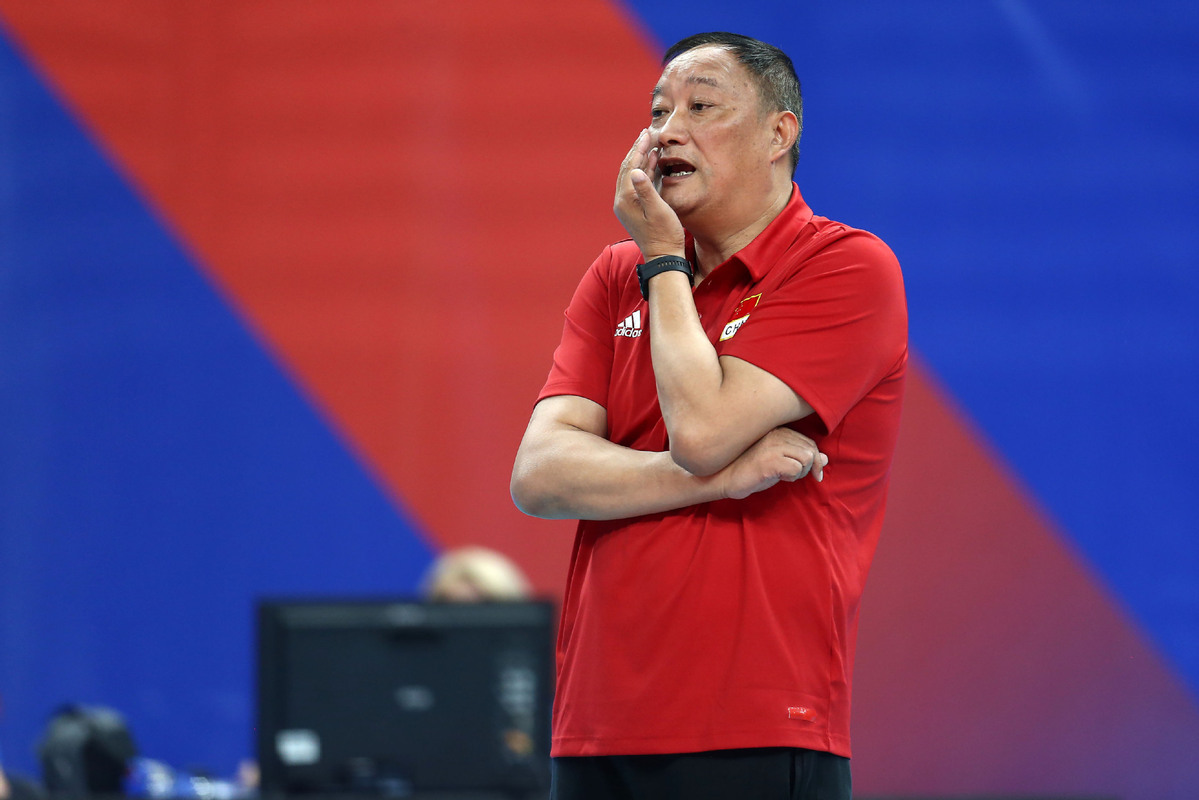 "It's normal for the young players to be nervous in big tournaments, but after some matches, they all fitted in well. They all have great potential," said Wu.
"Actually, both the young players and the veterans are gluing together well, as one united team. We all have the same goal."
Perhaps China's defining moment of the AVC Cup was the team's breathtaking turnaround in the semifinal against South Korea on Saturday, when Wu's men withstood match points in the fourth and fifth sets before eventually emerging victorious 3-2 (20-25, 25-17, 32-34,29-27, 17-15).
"If even one of our players had given up that day, we would have lost the match," said Wu.
"That match actually exposed many of our weaknesses-particularly serving and blocking. After the match, we conducted a thorough analysis session.
"I think some of the players didn't have the right mentality. They might have thought we've played top teams like Brazil so beating Asian teams was going to be easy. Before the final, we just reminded them about their shortcomings in the semifinal and told them to give it their all in the final. That's how we produced a good performance."
Ranked 19th in the world, China surprised fans in June by defeating third-ranked Brazil in the FIVB Volleyball Nations League, with that momentum carrying through to the AVC Cup.
Next up is the world championship in Poland and Slovenia from Aug 26 to Sept 11, with Team China currently in Serbia to prepare for the tournament.
"We showed great momentum and good skills at the AVC Cup, and we will have about 10 days to adjust in Serbia, after which we will go directly to Slovenia," said Wu.
"Through the AVC Cup, we realized we still have things to work on. So in these 10 days, we will try our best to improve."
Most Popular
Highlights
What's Hot