Workers rise to the heat wave challenge
By TAN YINGZI in Chongqing, CANG WEI in Nanjing,CANG WEI and ZHU LIXIN in Hefei | China Daily | Updated: 2022-08-19 06:58





Share - WeChat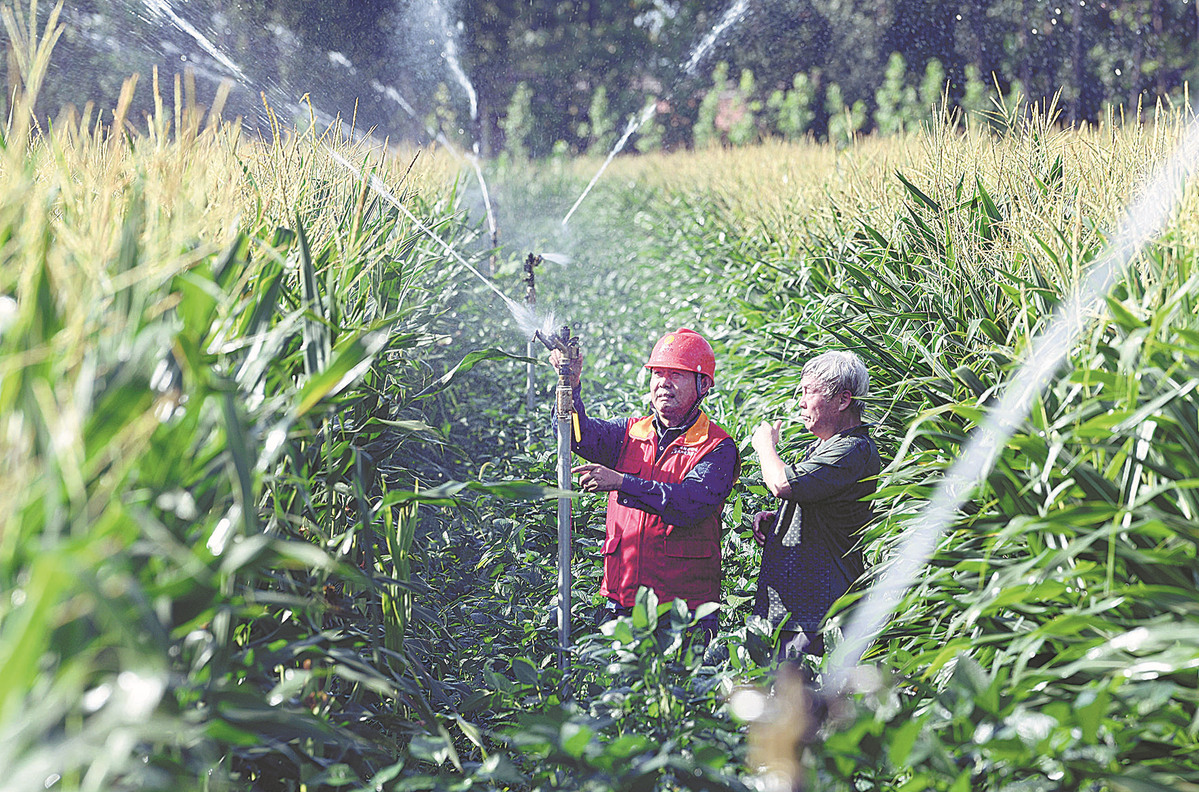 Zookeepers, grid employees and ice makers toil as temperatures rise
An eagle that fell into the Yangtze River Delta, where local governments have issued heat alerts for several weeks, trended on Chinese social media platforms last week.
The bird, which experienced heatstroke, plummeted into the river in Nanjing, capital of Jiangsu province. It was taken to police after a patrolman noticed it floating on the water and retrieved the bird with a net. A veterinarian treated the eagle, which was later freed alongside the Yangtze.
Many netizens voiced sympathy for the bird, with one stating on Sina Weibo, "The poor eagle had been flying at altitude in high temperatures." Another said, "On top of all that, it has to contend with a down coat in summer."
A falcon had a similar experience to the eagle, but instead of falling into the Yangtze, it plunged to the ground. The bird received help from the police.
Police in Nanjing also sent three owls to Hongshan Forest Zoo for treatment. Instead of sleeping during the day, the family of owls flew to find water in high temperatures, but they all experienced heatstroke.
Chen Yuelong, technical director of the zoo's wildlife shelter and rescue center, said many animals sent to the zoo for treatment were dehydrated due to high temperatures or poor health.
"Many of them just needed cooling, but some required medicine if they had moderate or severe heatstroke," he said.