Workers rise to the heat wave challenge
By TAN YINGZI in Chongqing, CANG WEI in Nanjing,CANG WEI and ZHU LIXIN in Hefei | China Daily | Updated: 2022-08-19 06:58





Share - WeChat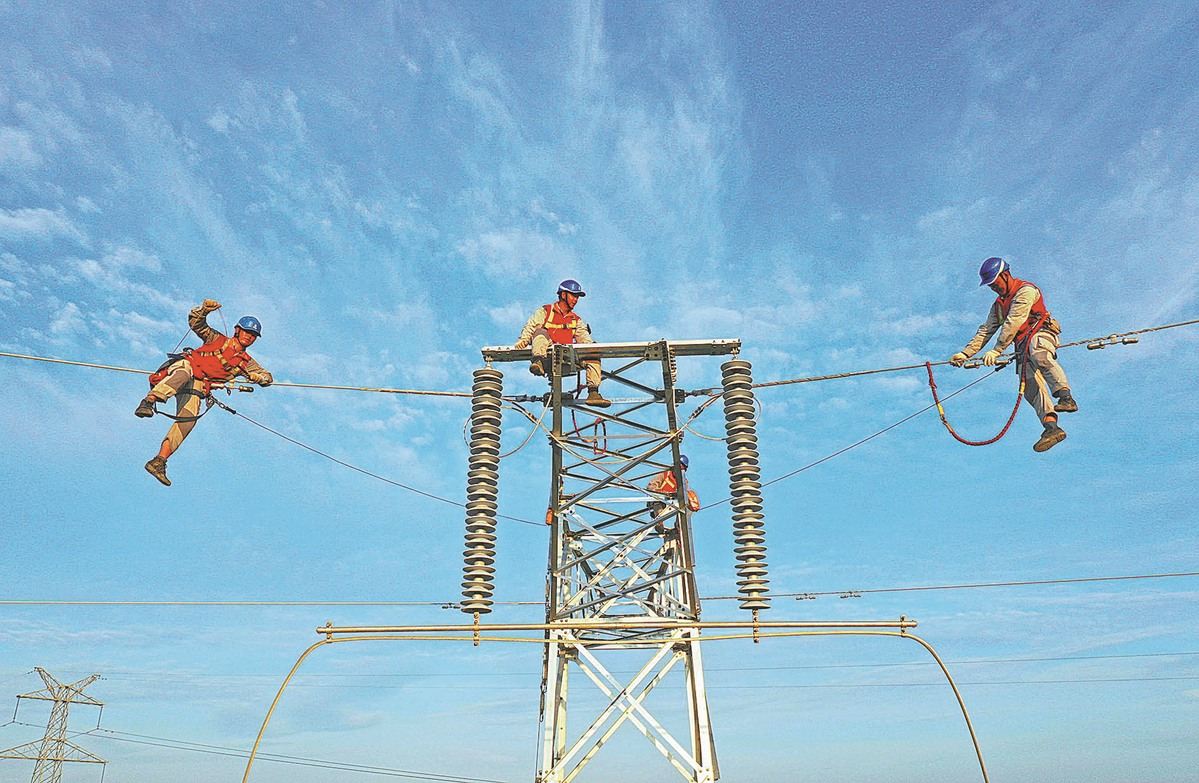 Chen Yuanyuan, director of the zoo's information and education department, said the venue has come up with several ways for the animals to remain cool and avoid heatstroke.
"First, we try to lower the temperature in their living environments," she said. "Keepers are currently starting work early to allow the animals to exercise outdoors before it gets too hot.
"When the temperature soars in the morning, the animals, including giant pandas, orangutans and gibbons, have already returned to their air-conditioned rooms."
Chen Yuanyuan said most of the animals have lost their appetite due to the high temperatures, so the zoo has prepared more than 150 kg of watermelons and nearly 100 kg of tomatoes and cantaloupes a day for them.
The animals-herbivores and carnivores-enjoy homemade popsicles at the zoo in summer.
The popsicles for herbivores, including orangutans, are made from fruit and water. Keepers mix pieces of fruit, water and fruit puree in large plastic bottles, put them in the fridge and then remove the bottles to make the giant popsicles.
The popsicles for carnivores, such as tigers, leopards and lynxes, are made from fresh meat. The meat is chopped into rectangles before being frozen into popsicles. According to the zoo, carnivores are particularly fond of frozen rabbit meat and beef.
Chen Yuanyuan said, "Some animals love to lie on large ice cubes placed in their rooms to reduce the temperature."
She added that the elephant hall is equipped with a giant shower system to enable the animals to bathe and play with water during the heat wave.