CDFG eyes big dual listing in HK
Share - WeChat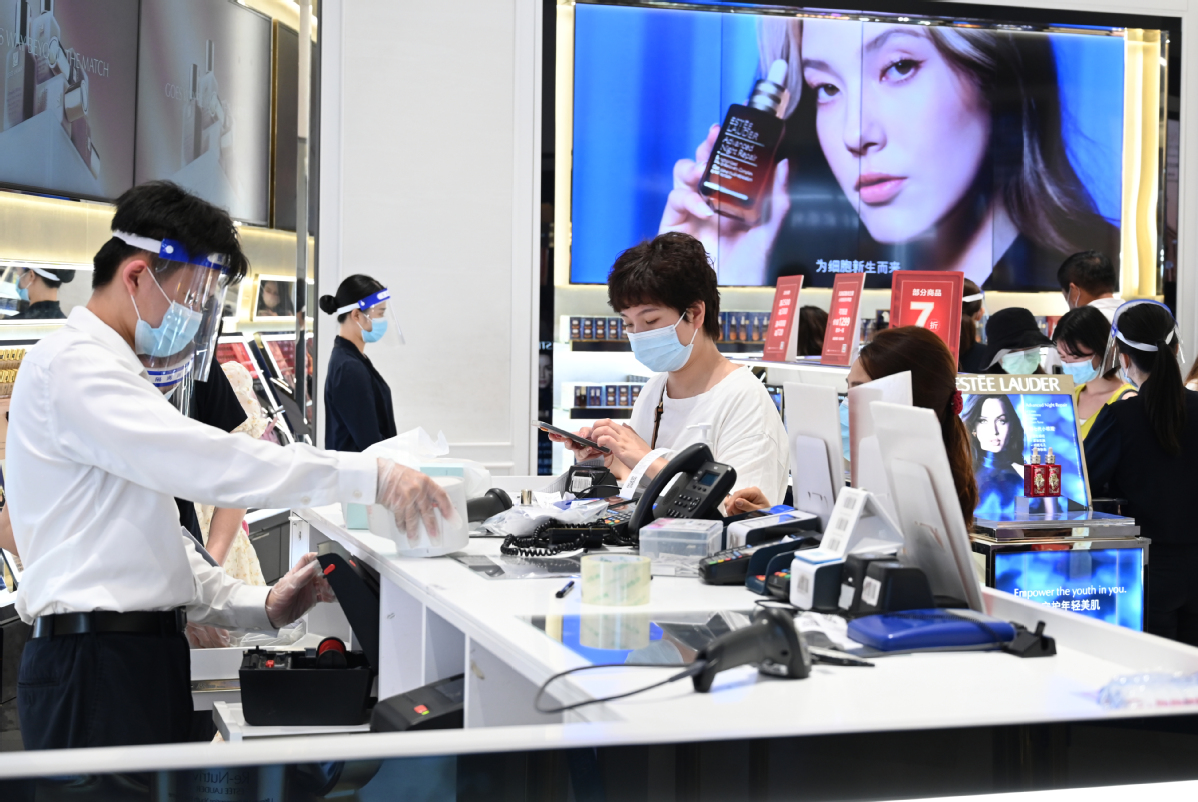 Shanghai-listed A-share company China Duty Free Group, the largest duty-free retailer globally in terms of sales revenue, is making a second attempt for a dual listing in Hong Kong on Aug 25.
CDFG released its new prospectus on Tuesday. Market insiders said the deal is expected to become the largest float in Hong Kong this year.
The company plans to raise up to HK$17 billion ($2.17 billion) based on its offer price of up to HK$165.5 per share.
Tiger Faith Asset Management's investment strategy director Conita Hung said the market response toward the company's potential listing may not be favorable as company fundamentals do not always determine the market response.
"The current market sentiment in the Hong Kong equity market, after severe downward correction in the first half, may not be conducive to IPO subscription," Hung said.
Hung added that the H-share performance of the travel retailer may improve after listing, depending on the company's A-share performance and business fundamentals.
So far, the company has reached agreements with nine cornerstone investors who plan to subscribe to a certain number of shares, CDFG stated in its issue prospectus.
The company planned to go public in Hong Kong last year. But, it suspended the process as COVID-19 left the global capital markets stagnant, market mavens said.
Meanwhile, CDFG closed 2.35 percent lower at 190.18 yuan ($28) in Shanghai's A-share market on Tuesday, while Chinese stocks closed higher, with the benchmark Shanghai Composite Index finishing up a tad at 3,277.88 points.
Nearly half of the total funds CDFG hopes to raise in Hong Kong will be used to strengthen domestic sales channels, including making investments in eight airport duty-free shops, 20 duty-free stores at other ports and 20 taxable tourism retail stores nationwide, the company stated in its prospectus.
The rest of the funds will be used for expanding overseas through new stores and acquisition of foreign travel retail operators, and by improving the efficiency of its supply chain and supplementing cash flows.
"Going public in Hong Kong is expected to help the company with its long-term international growth strategy, raise brand impact and reputation and consolidate the company's leading position," said Peng Hui, chairman of CDFG.
After nearly 40 years of development, CDFG has emerged as the only duty-free retailer in China that boasts a full range of operating licenses. Currently, it operates 184 stores in 100 Chinese cities and nine stores overseas.
Last year, it accounted for 24.6 percent of market share in the global travel retail sector, higher than duty-free retail giants such as Swiss retailer Dufry and South Korea's Lotte.
Domestically, CDFG commands 86 percent of the market share, 20 times higher than its closest rival, according to consultancy Frost &Sullivan.
In the past three years, CDFG has grown steadily on the back of a boom in offshore duty-free shopping in Hainan. From 2019 to 2021, the compound annual growth rate of its sales revenue and net profit reached 18.7 percent and 50.8 percent, respectively, according to its earnings report.
"Hainan will continue to help drive overall consumption growth of China. Owing to COVID-19 pandemic restrictions on international travel, coupled with policies favoring groups that will help boost duty-free shopping in Hainan, the region is expected to further help push forward large-scale back-flows of luxury consumption in China," said Zhang Tianbing, leader of consumer products and retail at Deloitte Asia-Pacific.
CDFG said in its prospectus that it would make more efforts to develop the offshore duty-free business in Hainan and fully utilize the favorable policies introduced in the free trade port that is taking shape gradually. In addition, it will continue to expand traditional domestic sales channels and strengthen its existing omni-channel retail network.
Oswald Chan in Hong Kong contributed to this story.