Going with the flow
Share - WeChat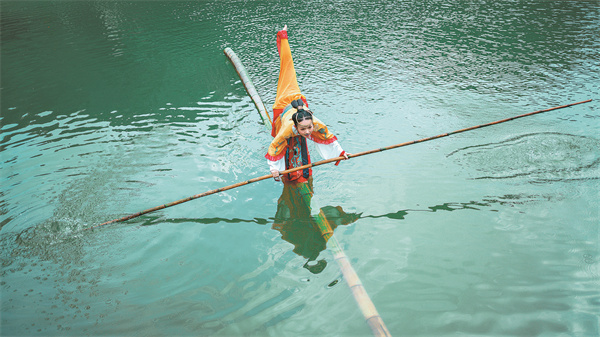 Yang Liu had many dreams as a child. When she watched science-fiction movies, she wanted to become a scientist. When she went to the hospital, she wanted to become a doctor, and when she took dance lessons, she dreamed about becoming a dancer.
While developing different interests, Yang grew up practicing duzhupiao, or "bamboo-drifting," a skill which originated in the Chishui River area in Guizhou province a long time ago. This involves navigating waterways standing on a bamboo raft.
However, Yang, 25, who was born and raised in Zunyi, Guizhou, didn't expect it would become a lifelong dream for her to pursue.
Most Popular