Going with the flow
Share - WeChat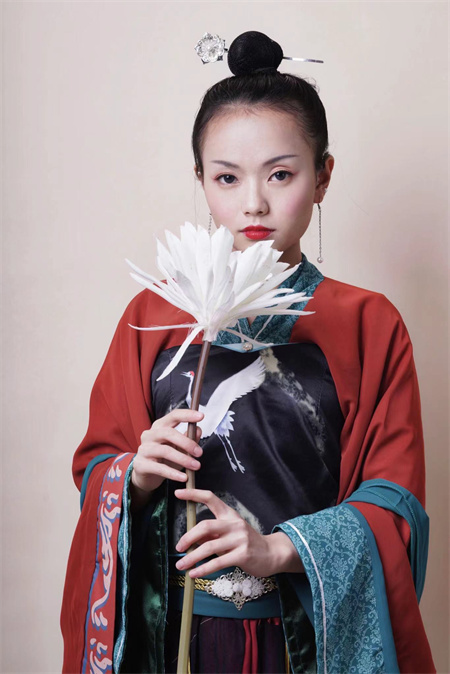 In 2018, she showed drifting with the help of bamboo poles to tourists at a scenic spot in Zunyi. She gave five shows a day, which was exhausting. One day, after working long hours, Yang fell sick. While resting at home, she thought about making short videos of her "bamboo-drifting". Yang soon posted her first short video on social media. In it, she is dancing in hanfu (traditional Chinese dress) on a bamboo raft that is just about 15 centimeters wide and 8 meters long while drifting on water. The video, showing the young woman's control and balance, amazed viewers. The video went viral and gained over 1 million views.
Since then, Yang has been sharing her short videos of drifting by bamboo online. This has won her a large fan base abroad, with followers calling her "kung fu master on water" or "dancing fairy on water".
"My idea was to promote the 'bamboo-drifting' of my hometown, to a wider audience through social media. I thought it might take months or even a year to get some attention. I didn't expect that the first video would become a success," says Yang, who combines various dancing styles, such as traditional and folk dance, and ballet, which she learned as a child, for her videos.
It takes Yang at least three hours to do makeup and put on costumes before she actually starts drifting by bamboo on water while dancing. Usually it takes her a whole day to make one single short video. The reason she wears hanfu is to "take people back to the days of the old skill".
Most Popular