Financing incentives put carbon goals within reach
Share - WeChat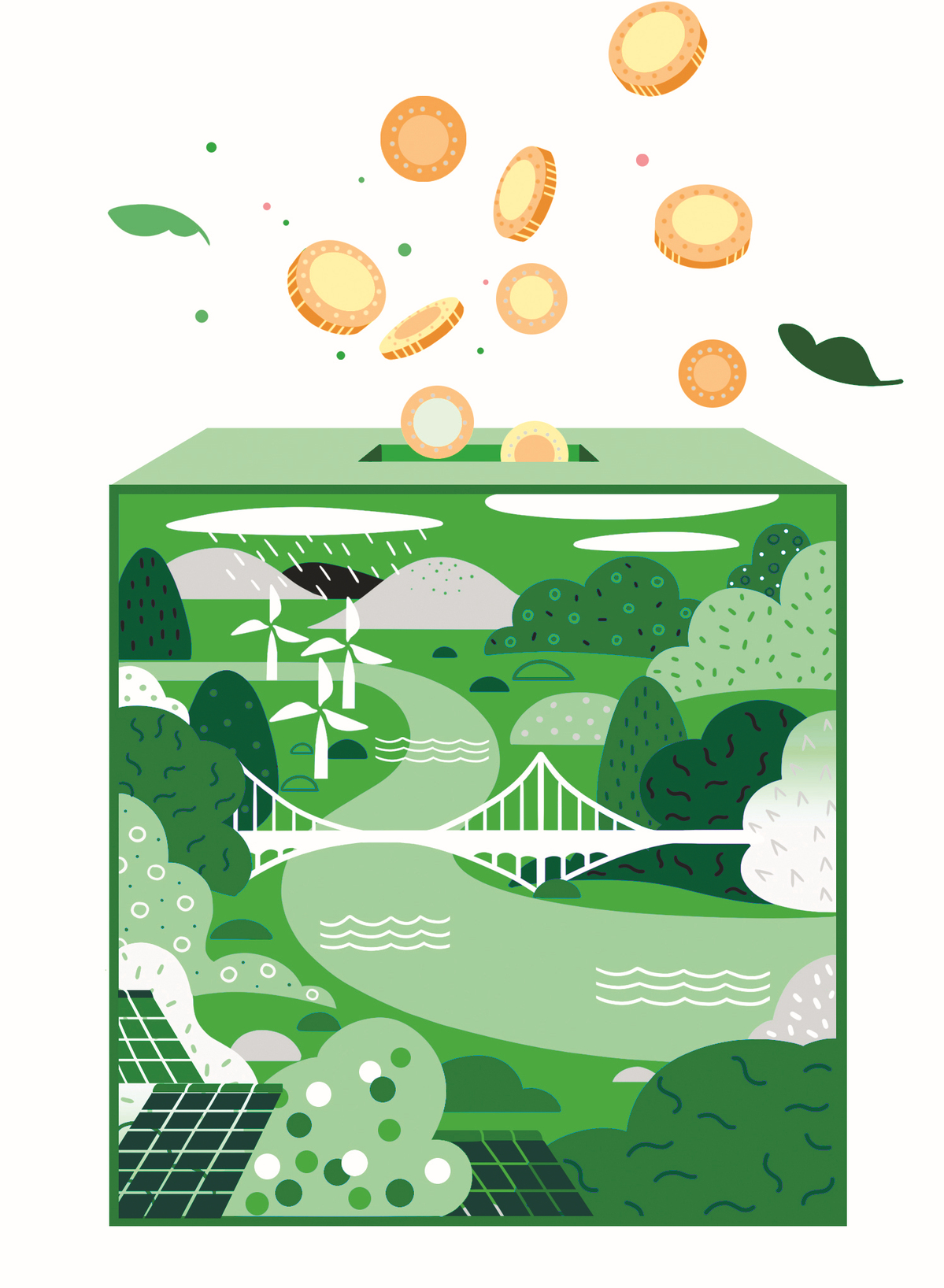 City of Huzhou leads the way with pilot green loan program and first-in-China digital evaluation system
Editor's note: China aims to peak its carbon dioxide emissions by 2030 and achieve carbon neutrality by 2060, major goals in a national green transition drive. This series looks at efforts in various sectors to meet the goals.
At hardware machinery and equipment group Zhejiang Chang'an Renheng Technology, new investments in low-carbon practices and other green measures are reaping major rewards.
The company in Huzhou, Zhejiang province, obtained its latest reward-a 10 million yuan ($1.48 million) low-interest loan-after earning carbon credits in the first green financial arrangement of its kind in the province.
The loan program was launched by Zhejiang Huzhou Power Supply Co, together with a group of financial institutions, as a new type of green financing product tied to companies' green or low-carbon performance.
Candidates for the loans are among a leading group of small and medium-sized enterprises. The program is intended to help companies that qualify to obtain low-interest loans to improve their development and to promote the green transformation of industrial chains.
Through the use of "carbon accounts", information about enterprises' carbon emissions, carbon neutrality efforts and carbon efficiency can be converted into credits, with higher ratings earning more credits and paving the way for cheaper loans.
The participating financial institutions then provide "green credit" and low-interest financing services, depending on the carbon credits in the account.
The sustainable practices of Zhejiang Chang'an Renheng Technology, as well as its qualifying for lower interest rates on financing, have proved to be a game-changing advantage for the technology-intensive company, according to its executives.
The company, located in Changxing county in Huzhou, is among small and medium-sized enterprises in the province that have won accolades for their advanced technology, innovation and development potential. The enterprises were included on a list of industry leaders released by the Ministry of Industry and Information Technology.
The enterprises have been lauded for adding jobs, optimizing the local economic structure, strengthening the local economy, and promoting the green transformation of the industrial chain.
The companies' environmental inroads are showing how Huzhou is taking the lead in the country's development approach, inspired by President Xi Jinping, who has said that "lucid waters and lush mountains are invaluable assets".