Hospital makes history with PGT-P technology
Share - WeChat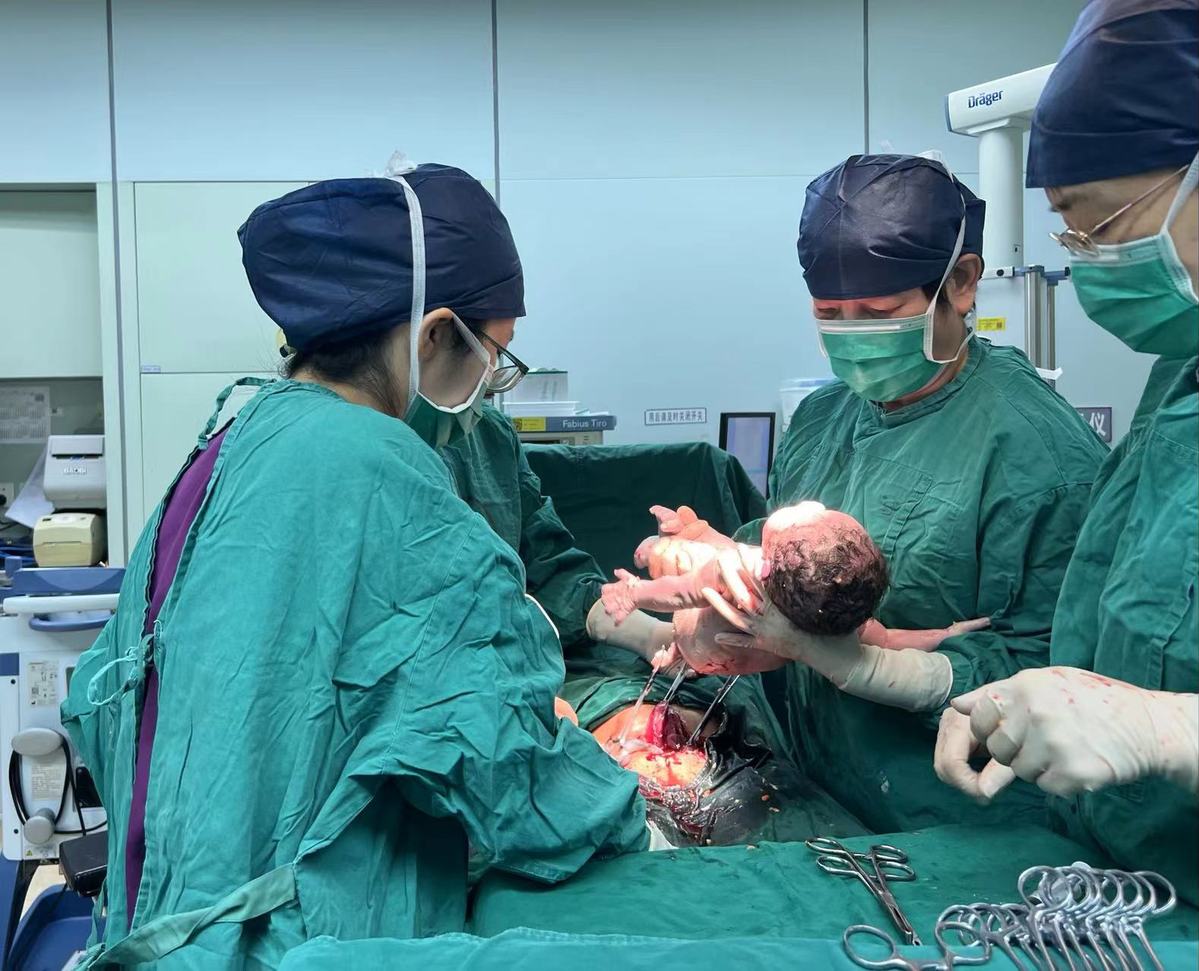 China's first test-tube baby with a low risk of inheriting type 2 diabetes from his family was born using embryo selection with preimplantation genetic testing for polygenic disease (PGT-P) at the Obstetrics and Gynecology Hospital Affiliated to Fudan University in Shanghai on Aug 2.
PGT-P technology is able to estimate an embryo's risk of developing and inheriting polygenic genetic diseases through scoring multiple designated genetic variants.
This feat was achieved by the team led by Huang Hefeng from the Reproductive Medicine Center of the hospital. Huang is also a member of the Chinese Academy of Sciences.
According to the hospital, the baby's father, who is surnamed Yu, suffers from type 2 diabetes. Yu's father, uncles and cousins also have the disease.
When Yu's wife failed to get pregnant after six years of marriage, the couple turned to Huang for assistance in 2019. Huang then proposed the use of PGT-P technology for assisted reproduction to reduce the risk of inheriting diseases that run in the family.
Huang's team used PGT-P to establish a polygenic risk score system specific to Yu's family, focusing on the combination of many genetic variants rather than just one genetic indicator.
According to the hospital, the wife had a smooth pregnancy.
The successful application of the PGT-P technology provides an innovative, theoretical and technical basis for the prevention of chronic genetic diseases, the hospital said.
Du Zixuan contributed to this story.