Ice rinks cool down Chinese fans in roasting summer
Share - WeChat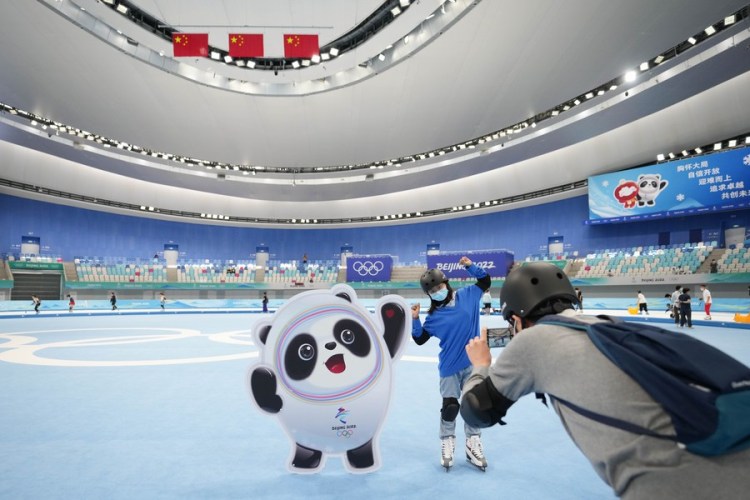 NANJING - Pedestrians are hardly anywhere to be seen as the sweltering summer afternoon wears on in East China's Jiangsu province, but many swarm inside ice rinks - not just for beating the heat, but also out of their love of winter sports.
"The dog days of summer won't stop us from engaging in sports," said Gao Yimin, who is on his annual vacation to have fun skating and playing ice hockey at a sports center.
Like Gao, more and more Chinese people are turning to winter sports this summer, riding the wave of the success of the Beijing Winter Olympics.
For basketball fan Liu Zhijie, who lives in Suzhou city, the roasting weather has made him turn to indoor activities and sparked his interest in ice hockey.
"I watched the Beijing Winter Olympics earlier this year and thought maybe someday I could try ice hockey, and now is the perfect time," he said.