COVID-19 outbreak spreads across Hainan
Share - WeChat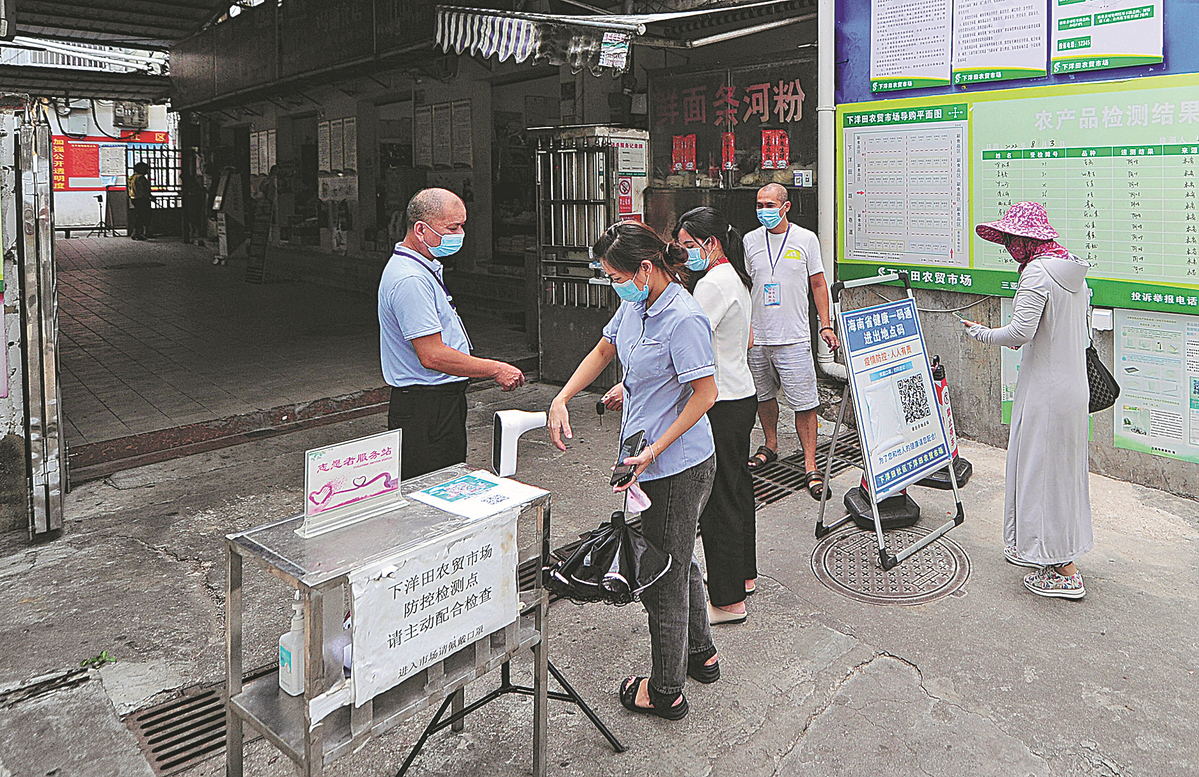 A new outbreak of COVID-19 in Hainan province, first detected in Sanya on Monday, has spread to seven other cities and counties across the island.
As of Thursday, the current outbreak had spilled over from Sanya to seven other cities and counties, including Danzhou, Lingshui and Haikou, the provincial capital, officials announced.
Sanya, a popular island tourist destination, reported 189 confirmed cases of 11 asymptomatic carriers of COVID-19 between 0 to 5 pm on Friday, according to local health authority.
Between Monday to Friday 5 pm, Sanya reported a total of 335 confirmed cases and 45 asymptomatic carriers of COVID-19.
The virus was the Omicron BA.5.1.3 variant, currently the most prevalent strain in the world. This is the first time it has been detected in China, said Yin Dapeng, deputy director of the Hainan Provincial Center for Disease Control and Prevention.
Experts believe the origin of the virus was contaminated imported seafood at the Yazhou fishing port and Hainan dealers who were most likely infected during transactions with those overseas dealers, local officials said.
Sanya imposed restrictive measures on Thursday in most parts of the city to curb new COVID-19 clusters. People are required to provide negative nucleic acid test results from within 24 hours before entering or leaving offices, public places or residential communities. Public transportation, including buses, trams, cruise ships and ferries have been suspended, the city government said.
Tracking of close contacts, followed by isolation and medical treatment of the infected people is proceeding in an orderly manner across the island, officials said. Epidemic control measures have been strengthened in all areas, including transportation terminals such as airports, bus stations, railway stations and ports.