Nation leads the way on heritage protection
Share - WeChat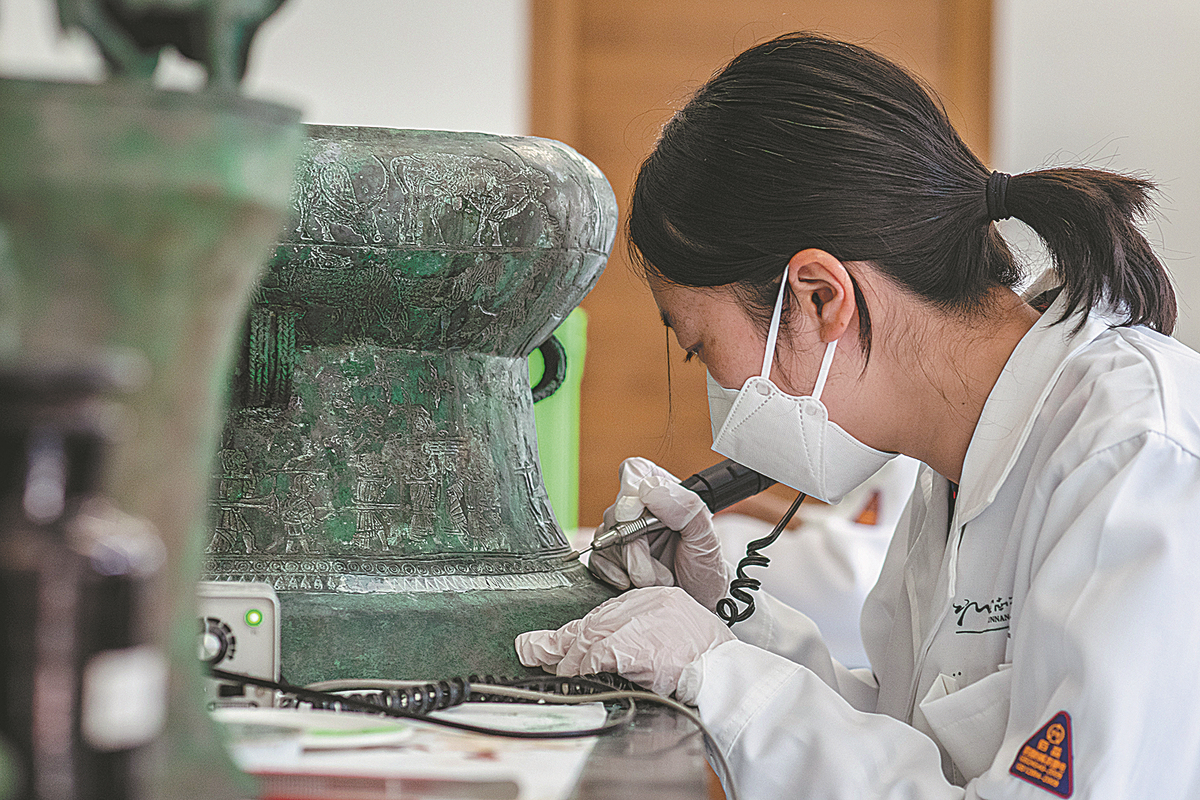 Reliving the past
One of the key messages delivered by Xi during his visits to cultural heritage sites was the need to explore the long history of the Chinese nation and the depth of its culture through relics.
In 2017, he visited a cultural museum in Hepu county, Guangxi Zhuang autonomous region, where he inspected cultural relics, including ancient bronze items, pottery and glasses unearthed from a Han Dynasty (206 BC to AD 220) tomb.
Xi said the exhibition, themed on the ancient maritime Silk Road, was a telling example of history and culture. He stressed that efforts must be made to give cultural relics, history and culture "a voice", and that historical research and inheritance should be strengthened.
During a visit in 2019 to Jiayu Pass, the first fortress at the western end of the Great Wall in Gansu, Xi said the wall is a key symbol of the Chinese nation and its civilization.
He called for steps to be taken to examine the cultural value of the wall and to better protect its heritage to advance the national spirit.
To better protect one of China's most-prized assets, a grand plan to develop a national cultural park for the Great Wall was issued in December 2019, with the aim of integrating cultural relics and resources in the 15 provincial areas along the wall.
Zhang, the ranger, said he has been invited to speak at a number of symposiums on establishing the park.
To better educate the public about the wall, Zhang gives details of his observations during patrols via livestreaming platforms and short videos. He now has 392,000 fans on the short-video platform Douyin.
Zhang said he is optimistic about the national cultural park, adding, "It will inevitably result in a better transportation network for our village, and perhaps some job opportunities with the development of scenic spots and the influx of tourists."