Big companies eye CCS opportunities
Share - WeChat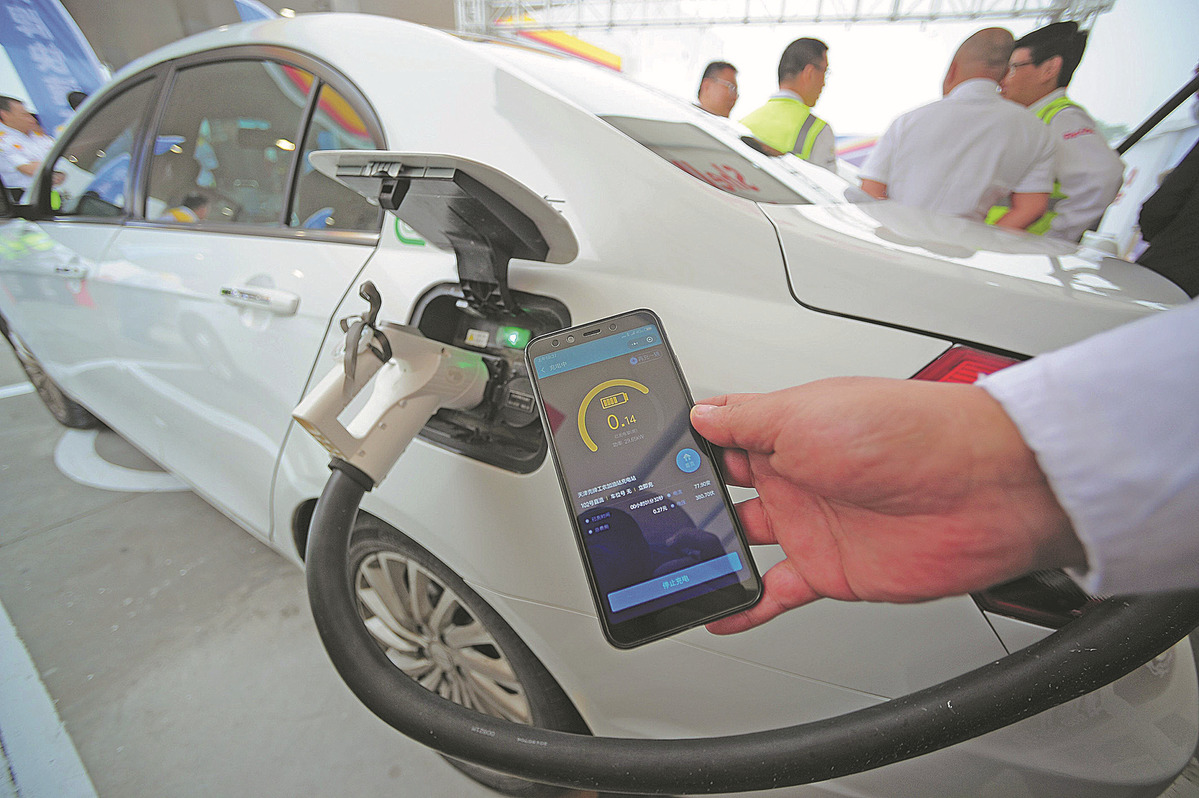 For a long time, part of the core business of Shell plc in China has been to develop onshore and offshore oil and gas resources with local partners, and to operate a retail network of nearly 1,900 gasoline stations in the country.
However, as the nation steps up efforts to reduce its carbon footprint, the global energy behemoth is increasingly sensing the massive market potential in its carbon capture and storage (CCS) sector and aims to further expand its presence in China.
The company plans to explore the feasibility of developing a CCS hub in the Daya Bay National Economic and Technological Development Zone in Huizhou, Guangdong province, which is expected to become China's first offshore large-scale CCS hub, aiming to capture up to 10 million metric tons of carbon dioxide per year.
"The surging demand for CCS in China provides Shell with a substantial opportunity to grow its sectoral decarbonization business," said Anna Mascolo, executive vice-president of Shell Emerging Energy Solutions.
The project will not only secure the option to reduce emissions from Shell's expanding Nanhai petrochemical plant and other industrial players in the area, but also help integrate and scale up the company's growing low-carbon energy offerings in the country, she said.
Oil companies across the world should further step up research and investment in CCS and set up demonstration projects, which will not only expand their own business but also help them become sustainable in the long run, said Luo Zuoxian, head of intelligence and research at the Sinopec Economics and Development Research Institute.
In addition to Shell, US energy giant ExxonMobil is also involved with offshore carbon capture and storage in Guangdong, and is cooperating with State-owned oil and gas giant China National Offshore Oil Corp to jointly tap the potential of the CCS sector in China.
So is TotalEnergies. In China, the company has been involved in researching the development of large-scale, low-cost and high-efficiency carbon capture, utilization and storage (CCUS) technology related to refining, petrochemicals, power and other energy industries. It aims to reduce at least 15 percent of carbon dioxide emissions in refining and chemical processes.
The commitment of China, a pioneer in CCUS technology, to reducing carbon emissions is clear, in both its fundamental research and the development of new technologies, it said.
The company also signed a partnership agreement with China National Petroleum Corp in June to conduct extensive knowledge exchanges and cooperation in CCUS, energy conservation, emissions reduction, as well as new energy innovations, as part of joint efforts to address the changes and challenges in the energy and petrochemical industries.